HAMEEDIA
Hameedia joins Cinnamon City Weddings 2019 as Official Grooms' Clothing partner
Sri Lanka's leading menswear brand Hameedia recently joined hands with Cinnamon City Weddings 2019 as its Official Menswear / Grooms' Clothing partner.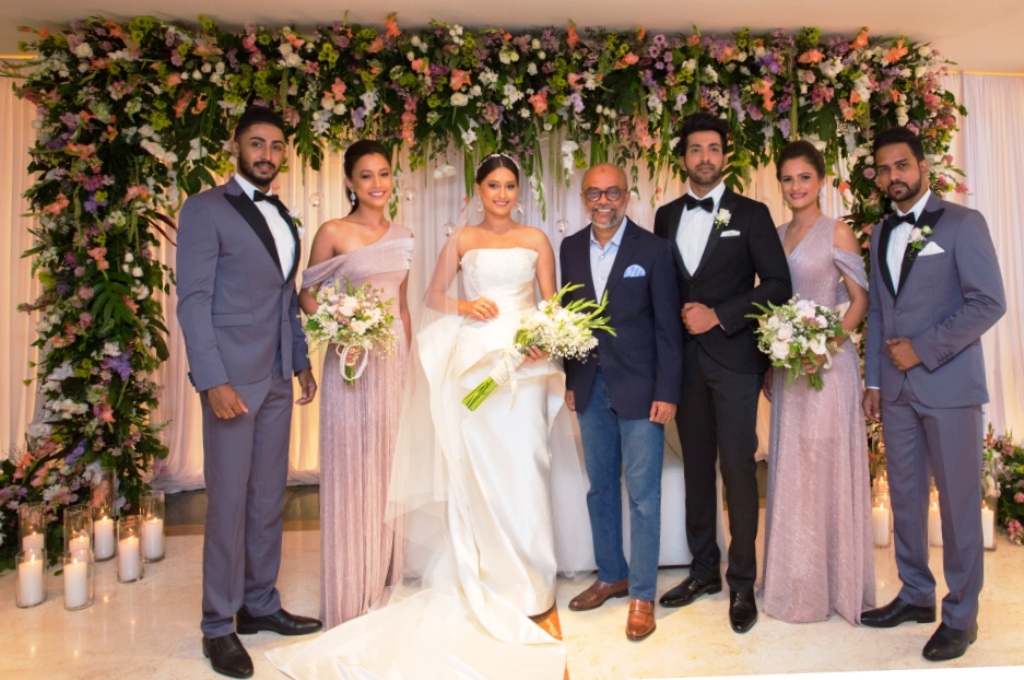 "As we celebrate our 70th anniversary this year, our wedding wear campaign will raise the bar even further by upgrading the groom to complement the bride. There will be a distinctively greater focus on the groom in our 'Wedding Ready' campaign. Hameedia is committed to putting forth collections designed, tailored and merged with the latest local and global trends. Our collections conform to the highest international standards using only the finest fabrics and embellishments from around the world, that will provide ultimate levels of satisfaction and quality", affirmed Managing Director of Hameedia Fouzul Hameed.
Cinnamon City Weddings was a comprehensive and unique event that showcased all aspects of the journey to "I Do" presented by two of Cinnamon's city hotels, Cinnamon Grand and Cinnamon Lakeside and took place recently in Colombo.
Established in 1949, Hameedia is synonymous with both style and quality. With its comprehensive range of clothing, footwear and accessories, Hameedia is every groom's best bet at achieving his finest and complete look on the most important day of his life. Showcasing its newest collection of ceremonial wear and accessories at the Cinnamon City Wedding event, Hameedia also offered a special discount package for grooms-to-be who registered with them during the event.
Hameedia offers the best tailor-made, bespoke, ready-made suits, formal, semi-formal, casual, leather goods and accessories. Added to these are top quality European and Asian fabrics, wedding kurthas, wedding national dresses with sarong, linen suits and tuxedos for every type of groom. The wide-ranging showcase provided grooms with an insight to outfits suitable for Western weddings, traditional weddings, Hindu weddings, going away and homecoming ceremonies, outdoor events and all other formal events.
With its solid network of spacious and luxurious showrooms located across Colombo and its suburbs, Hameedia is dedicated to offering its clientele a world-class retail experience. Employing a dedicated team of over 1,000 professionals who are trained to deliver a seamless and customer-centric sales experience allows prospective grooms and clients to be the best they can be.
The avant-grade wedding event was resounding success and featured over 19 venues across both hotels decorated in different themes and occasions, with the support of over 25 leading event partners from around the island. For the first time in Sri Lanka, prospective brides and grooms were able to witness first hand all kinds of potential wedding and wedding-related ceremony themes and backdrops, both set at morning and evening moods. Each space portrayed different set-ups under different themes, allowing prospective couples to visualise the possibilities of how the venues can be used for their big day and ceremonies leading to them.