DIPLOMATIC MISSION
Compiled by Savithri Rodrigo 
GLOBAL VALUE ADDITION
Taranjit Singh Sandhu takes a wider perspective of the brain drain
The world's largest democracy voted recently, resulting in a resounding win for the incumbent Narendra Modi. And his victory implies that the path laid for the subcontinent in his previous tenure was an astute strategy to make India an Asian superpower.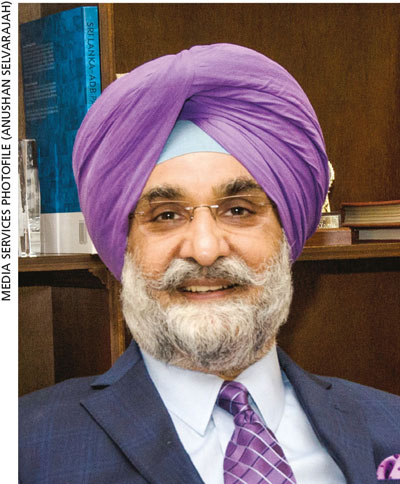 High Commissioner of India in Sri Lanka Taranjit Singh Sandhu opines that as international markets become increasingly saturated with overproduction, "India is the future because of its huge market."
He believes that in the light of the election results, international investors are keen to invest in India, which means that Sri Lanka can take advantage of manifold benefits. "There are linkages and synergies, in the production system and value chain, which Sri Lanka can be networked into," Sandhu points out.
The high commissioner surmises that India has transformed considerably in recent decades, which development most of the West seems to have missed.
"India is a young country and about 54 percent of its population are under the age of 25. Unfortunately, most international statesmen forget this when seeking conventional game points. Our youth are innovative, want to succeed, and possess energy and passion. This is true of Sri Lanka too and we're keen to connect youth because their forward-looking approach is what both countries need," he asserts.


Sandhu says that India's investment in human resources is substantial. Taking a broader perspective of the brain drain, he believes that Indian experts, professionals and innovators, as well as those of Indian origin who head global giants such as Google, Microsoft and Mastercard, have a little bit of India in them.
"It's not a brain drain but value addition to the world – these people improve the global economy and India ultimately gains because most return to invest in the country, helping it modernise and develop," he posits.
A career diplomat who is also married to one (his wife Reenat is India's ambassador in Italy), Sandhu's career began in Moscow back in 1989 where he witnessed the breakup of the Soviet Union.
He eventually ascended the ranks to overlook the political wing of various missions, was assigned to the UN in New York City, and appointed Consul General and Deputy Chief of Mission in various countries prior to his current posting. This gives him a perceptive view of global fundamentals and a particularly incisive one of the Asian region.
"Under the 'neighbourhood first' policy outlined by Prime Minister Modi, India is committed to regional cooperation and attaches the highest priority to regional development, as well as prosperity. Among the fastest growing regions in the world, South Asia has the potential to be the front-runner in growth and prosperity. But true potential can be realised only if countries contribute constructively to deliver commitments made to the region's people," he emphasises.
High Commissioner Sandhu explains that India is willing to share the fruits of economic, scientific and technological progress with the South Asian community: "Bay of Bengal Initiative for Multi-Sectoral Technical and Economic Cooperation (BIMSTEC) leaders were in India for the premier's swearing in ceremony. At the last BIMSTEC summit, discussions abounded on topics of mutual interest including technology exchange, counterterrorism, climate change, trade and investment."
And he observes that as the current chair of BIMSTEC, Sri Lanka will host the next summit.
Sandhu debunks myths surrounding India's FTA with Sri Lanka, explaining that "the trade balance is not an indicator of whom or how the agreement has helped." He elaborates: "Bilateral trade has increased eightfold since the FTA was signed in 2000 and Sri Lankan exports to India increased from 16 to 65 percent in recent years. A majority of Sri Lanka's exports to India are through the FTA. India's exports grew by only 13 percent compared to nine percent as a majority of Indian exports to Sri Lanka are outside the FTA."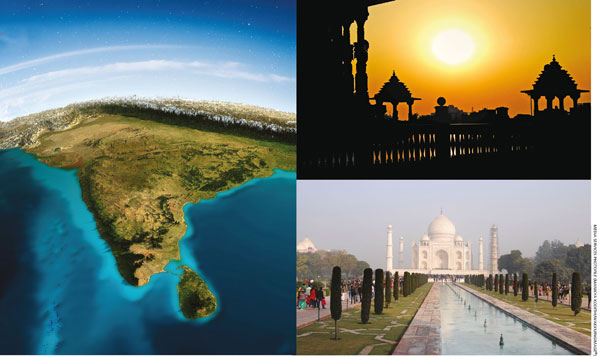 And Sandhu adds that most often, there is little realisation of the extent of services provided, adding that "about 80 percent of flights to and from India are by SriLankan Airlines, making it the largest foreign carrier to India."
Sri Lanka's strength in the services sector, given that at least 70 percent of transhipment volumes at the Port of Colombo Port relate to India, would benefit with more cooperation. Universal education, if it is aligned with the emerging job market, will also prove a major advantage.
Detailing Sri Lanka's exceptional strengths particularly in niche products, Sandhu observes: "Many Sri Lankan businesses are performing well in our large and competitive market. Brandix, MAS, Damro, Spa Ceylon and Dilmah are gaining popularity in India."
Acknowledging that Sri Lanka was severely impacted by the Easter Sunday attacks, his view is that the country's resilience and indomitable spirit will ensure a rapid recovery.
"Prime Minister Modi's solidarity visit to Sri Lanka in his first tour overseas, India being among the first to relax its travel advisory, the recent reciprocal cultural visit by 160 Indian and Sri Lankan armed forces personnel and their families, as well as the resumption of Air India's additional flight from Delhi to Colombo, are signs of our commitment to help Sri Lanka," he assures.
Sandhu also served at the Indian High Commission in Sri Lanka from 2000 to 2004 and holds the island close to his heart especially since his daughter was born here. "The energy is infectious and the vibrancy reflects a gearing of the economy. It's a lovely place in which to live," he sums up.