CHINA TODAY
THOSE CRAZY RICH CHINESE!
Monita Pesumal analyses the critical facts and figures driving the world's second largest economy
When I was first asked to write a brief about the Chinese economy for this column a couple of years ago, I referred to China as 'the world's factory' – because back then, virtually everything was made in the People's Republic (PRC).
Fast forward to the present day, and China continues to be the world's largest exporter, as well as the second largest economy after the US – albeit that the momentum of its economic growth has slowed.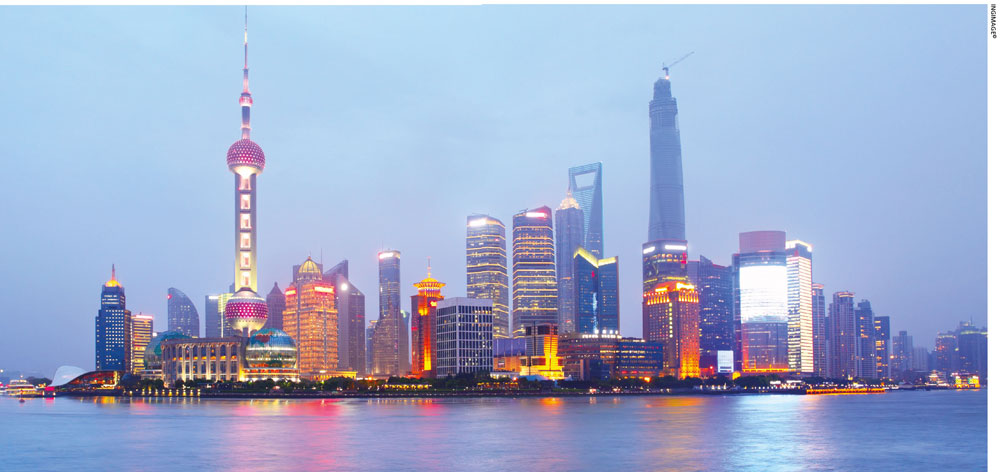 Is it safe to say then that the world's factory is running out of steam? We can analyse this statement by considering some published facts.
In the first five months of 2019, China's foreign trade in goods rose by 4.1 percent year on year to reach US$ 1.8 trillion. Contrary to claims made by US President Donald Trump in a CNBC interview in June – where he stated that "China has lost 15 to 20 trillion dollars" from the day he was elected – China's GDP growth has remained above six percent since he was elected in November 2016. Today, the Chinese economy is worth some 13 trillion dollars.
According to a UN Conference on Trade and Development (UNCTAD) report, capital inflows to China last year rose by four percent compared to 2017 to reach US$ 139 billion, making PRC the second largest recipient of foreign direct investment (FDI) behind America. Foreign investors set up over 60,000 new companies in China in 2018, up 70 percent from the preceding year.
Under China's Belt and Road Initiative (BRI) – an ambitious programme launched by the Chinese government in 2013 to bolster infrastructure and investments in Asia, Europe, Africa, the Middle East and the Americas – China has spent an estimated 200 billion dollars on development projects. And according to Morgan Stanley, China's investment over the lifespan of the New Silk Road Project may reach US$ 1.2 trillion by 2027.
With over 800 million users, it's no coincidence that the most populous nation on Earth is also home to the largest online population in the world.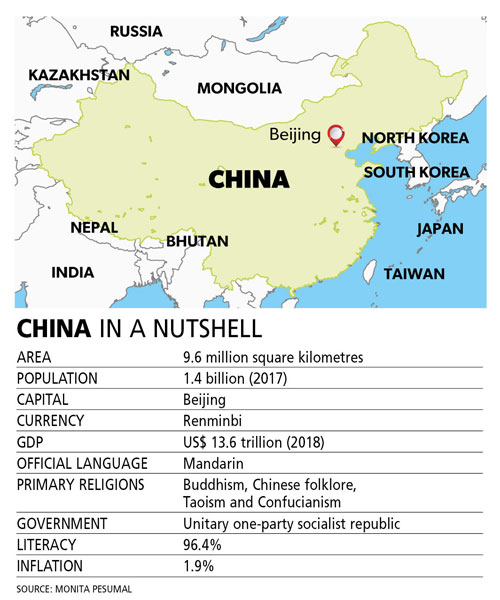 China is outpacing other countries in the development of 5G. Chinese powerhouses such as Baidu, Huawei, Alibaba and Tencent dominate the tech market. Tencent's WeChat messenger boasts one billion daily active users worldwide, and both Tencent and Alibaba are among the top 10 in the 2018 BrandZ Top 100 Most Valuable Global Brands rankings, published by Kantar and WPP.
China is also close to becoming the world's leader in AI thanks to Baidu's market share. Last year, 120 Chinese companies made the Fortune Global 500 list, which places PRC a close second after the US, which accounts for 126 companies on the guarded list.
The republic's foreign exchange reserves rose by 18.2 billion dollars to US$ 3.1 trillion in June, surpassing market expectations. Incidentally, China's foreign reserves are the largest in the world. And Chinese consumers were responsible for a third of the 290 billion dollars spent on personal luxury goods in 2018, according to Bain & Company and as reported by Vogue Business.
How's that old factory running so far, then? Like a well-oiled machine, one would think!
Let's move on to some less positive economic facts and figures.
Washington and Beijing may have reached a truce in their escalating trade war, following a meeting between Trump and his Chinese counterpart Xi Jinping at the G20 summit. But trade relations are far from normal between the two global powers. China's growth rate declined from 6.6 percent in 2018 to 6.4 percent in the first quarter of this year. According to Fitch Ratings, the Chinese economy is expected to slow from 6.2 percent this year to 5.8 percent in 2021.
Meanwhile, Google is suspending some services for Huawei smartphones after the latter was placed on a US trade blacklist. The move effectively bars Huawei from producing phones and tablets for sale outside China.
Rising wages pose another problem. Chinese wages now match or exceed those of most other emerging market economies, making China a less attractive destination for foreign companies. In other developments, the People's Republic is far from pleased that the US approved US$ 2.2 billion in sales of weapons to Taiwan in July, a decision that could increase China-Taiwan animosity.
China has a goal of completely overcoming poverty by 2020, which would make the country a prosperous society overall. The Chinese government defines poverty as earning less than 1.1 dollars a day, a benchmark lower than the World Bank poverty line of US$ 1.90 a day or a little under 700 dollars annually.
It is widely believed that China's success is based on a third way, a political and economic model, which occupies the ground between capitalism and socialism. And it's often preached that China is successful because the state continues to play a pivotal role in its economy.
Furthermore, it has been stated that the goal is for China's economy to reach between 22 and 37 trillion dollars in economic value – or a mammoth 26 percent of world GDP – by 2040.
That sounds like a factory on a whole other level, doesn't it?