Global report: inaction on climate change and health risking lives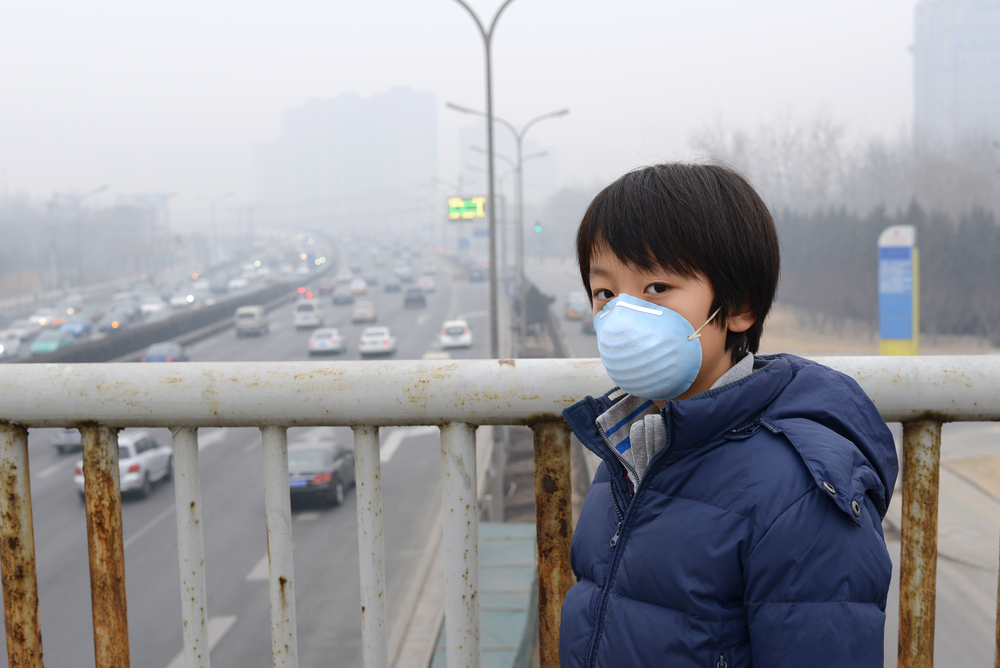 A major global study has found a child born today, whether in Melbourne or Mumbai, faces multiple and life-long health harms from climate change, growing up in a warmer world with risks of food shortages, infectious diseases, floods and extreme heat.
Climate change is already harming people's health by increasing the number of extreme weather events and exacerbating air pollution, according to the study published in United Kingdom's The Lancet medical journal.
Reuters Newsagency reports the study said if nothing was done to mitigate climate change, its impacts could burden an entire generation with disease and illness throughout their lives.
Findings relating to Australia were tracked and published by the Medical Journal of Australia and they are sharply critical of the current position of the conservative Liberal-National federal government.
Those aspects of the study show the federal government's lack of engagement on health and climate change has left Australians at significant risk of illness through heat, fire and extreme weather events, and urgent national action is required to prevent harm and deaths.
"Children are particularly vulnerable to the health risks of a changing climate," said Dr Nick Watts, who co-led The Lancet Countdown on Health and Climate Change study.
"Their bodies and immune systems are still developing, leaving them more susceptible to disease and environmental pollutants," said Dr Watts.
He warned that health damage in early childhood was "persistent and pervasive", and carried lifelong consequences.
"Without immediate action from all countries to cut greenhouse gas emissions, gains in wellbeing and life expectancy will be compromised, and climate change will come to define the health of an entire generation," he told a London briefing.
Yet introducing policies to limit emissions and cap global warming would see a different outcome, the research teams said.
In that scenario, a child born today, would see an end to coal use in Britain, for example, by their sixth birthday, and the world reaching net-zero emissions by the time they were 31.
Australia was assessed across 31 indicators divided into five broad sections: climate change impacts, exposures and vulnerability; adaptation, planning and resilience for health; mitigation actions and health co-benefits; finance and economics; and public and political engagement.
The report found that while there had been some progress at state and local government levels, "there continues to be no engagement on health and climate change in the Australian federal parliament, and Australia performs poorly across many of the indicators in comparison to other developed countries; for example, it is one of the world's largest net exporters of coal and its electricity generation from low-carbon sources is low".
"We also find significantly increasing exposure of Australians to heatwaves and, in most states and territories, continuing elevated suicide rates at higher temperatures," wrote the authors, led by Associate Professor Paul Beggs of Macquarie University's Department of Earth and Environmental Sciences.
"As a direct result of this failure, we conclude that Australia remains at significant risk of declines in health due to climate change, and that substantial and sustained national action is urgently required in order to prevent this. This work is urgent."
Spokeswoman for Doctors for the Environment Australia, Dr Arnagretta Hunter, agreed Australia was poorly prepared for the health challenge of climate change.
"Doctors around Australia are already seeing multiple health effects from climate change," Dr Hunter, a cardiologist, said.
In 2019, the Australian Medical Association, Doctors for the Environment Australia and the World Medical Association recognised climate change as a health emergency.
Public Health Association of Australia senior policy officer Dr Ingrid Johnston said the priorities of the fossil fuel industry had been placed ahead of the health of Australians.
"No one can dispute that climate change poses significant immediate, medium-term and long-term risks to the health of Australians and communities around the world," she said.
"And yet the government appears to believe that climate change is not a mainstream health issue. This is tragically wrong. The issues cannot be siloed."
She called on the prime minister, Scott Morrison, to issue a statement unambiguously acknowledging the link between climate change and health.
Dr Johnston said the Public Health Association of Australia wanted a Council of Australian Governments (COAG) health and climate change forum consisting of ministers with responsibility for health, environment, energy and other portfolios.
Reuters reports the Lancet study is a collaboration by 120 experts from 35 institutions including the World Health Organisation, the World Bank, University College London and China's Tsinghua University.
On a "business-as-usual" pathway, with little action to limit climate change, it found that amid rising temperatures and extreme weather events, children would be vulnerable to malnutrition and rising food prices, and the most likely to suffer from warmer waters and climates accelerating the spread of infectious diseases such as dengue fever and cholera.
Among the most immediate and long-lasting health threats from climate change was air pollution, the researchers said.
They called for urgent action to reduce outdoor and indoor pollution through the introduction of cleaner fuels and vehicles, and policies to encourage safe and active transport such as walking and cycling.
The WHO said that globally in 2016, seven million deaths were due to the effects of household and ambient air pollution.
The vast majority of these were in low and middle-income countries.
"If we want to protect our children, we need to make sure the air they breathe isn't toxic," said Dr Sonja Ayeb-Karlsson, a global health specialist at Britain's Sussex University who worked on the Lancet study.
EcoNews is an independent publication that relies on contributions from its readers.
WE'RE BUILDING A PLATFORM WITH A CLEAR FOCUS ON THE ENVIRONMENT, CULTURAL AND SOCIAL GOOD. CONTRIBUTE AND TOGETHER WE CAN MAKE AN IMPACT.