GLOBAL C-SUITE BUSINESS AND FINANCE PROGRAMME
AHEAD AND BEYOND AS A NEW WORLD C-SUITE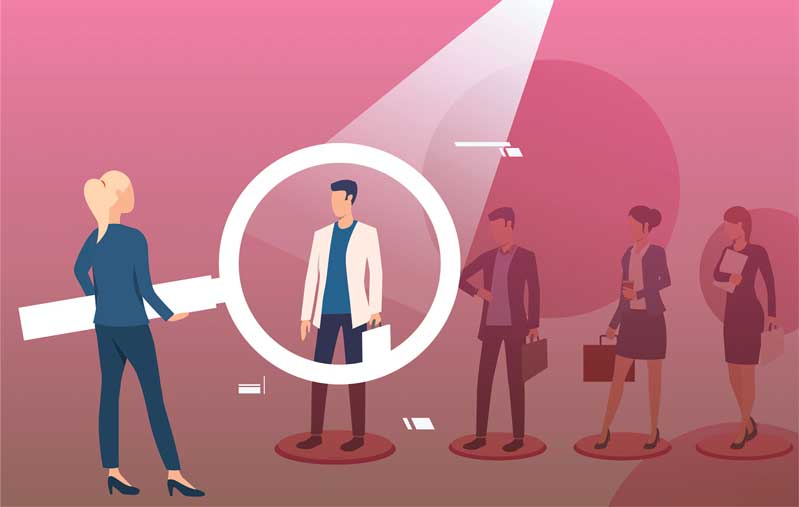 There is no doubt that COVID-19 has created a massive global challenge: millions of people infected and hundreds of thousands of casualties; a rise in unemployment in countries with the largest economies; a scarcity of food; and governments across the globe struggling to deliver critical services.
The pandemic is also testing the strength of businesses and their strategic leaders unlike any scenario they have ever faced. This in turn is driving an unforeseen disruption of how employees work, how customers behave, how supply chains function and even what ultimately establishes business performance.
Virtually overnight, the new reality is characterised by ever-changing customer needs and behaviours, increased uncertainty and volatility, and a reversal of global trends.
For most companies, this challenging environment will lead to a substantial decline in revenues and profits. And dozens of surveys conducted by reputed organisations with prominent global corporations support this fact.
However, strategic leaders of organisations should not accept deteriorating performance as being inevitable in the new reality as it has created more volatile competitive positions during the downturns, creating opportunities amid risks.
Although most companies suffered losses at the beginning of the pandemic, the young and energetic – or rather, companies that are quick to reimagine, rethink and reinvent – have garnered notable increases in their revenues as well as profits, despite declines in their industries.
As we move into the third year of the new reality, companies are learning from their peers, and reconsidering strategies in the context of financial security and business resilience.
So what did these companies do differently?
This can be narrowed down to three crucial actions: they acted early, they took a long-term perspective, and they focused on reskilling the workforce – especially senior management – to be future ready.
The Chartered Institute of Management Accountants (CIMA), as the world's leading professional body of management accountants, has taken the responsibility to assist the 172,000-plus corporates it is working with in 192 countries during these challenging times, especially in providing necessary assistance in reskilling the crucial decision makers of organisations.
In this process, CIMA has spoken with and counselled thousands of CEOs since the pandemic first hit. And it is clear that they sense an opportunity to lead in a new, more positive and impactful way.
For C-Level professionals today, accomplishing strong performance in the new reality will need more than a rapid crisis response over the period of lockdowns or travel restrictions. Winning the battle will be a marathon that lasts until a vaccine or highly effective treatment is widely available across the globe, which will probably be 12-24 months from now, according to the WHO – the World Health Organization.
During this period, business endurance and competitive positions will constantly be at risk, and companies will need dynamic management and effective long-term dynamic strategy implementation. Winning the future will demand making long-term proactive moves – including as a C-Level professional – to level up on current day skills.
Today's leaders need to be geared to understand how digital can be used to transform their organisations while formulating and implementing strategies towards gaining competitive advantages.
Risks can come in multiple forms in the VUCA world; therefore, analysing and managing them, and applying various risk management techniques, are critical for modern leaders. Also of importance is the ability to evaluate options – for example, strategic goals, financial decisions and valuations.
In a moment of crisis, everyone looks to their leader. C-Level professionals have experienced this more than ever during the pandemic. From helping people maintain their morale to taking quick and viable decisions on business strategy, financial strategy, risk assessments, setting up culture and people centric decisions.
In this environment, it is about being prepared for whatever may be ahead in the face of uncertainty. Pandemic ready C-Level leaders are required to master the art of acting early to gain an edge over the competition.
In the modern-day boardroom, leaders are required to make time-sensitive critical decisions, leaving little or no room for them to research and call for second opinions from industry experts. As a result, C-Level professionals are required to revisit and revamp their theoretical, enterprise, leadership and people skills in order to be true all-round reliable decision makers.
Perhaps the most notable feature of a pandemic hero company is the agility of its leadership team.
In these exceptional times, a key differentiator is having digital literacy and skills. This is something that the Association of International Certified Professional Accountants (The Association), the unified voice of American Institute of CPAs (AICPA) & CIMA has focussed on greatly since early 2015 and launched as part of the Future of Finance research in 2019.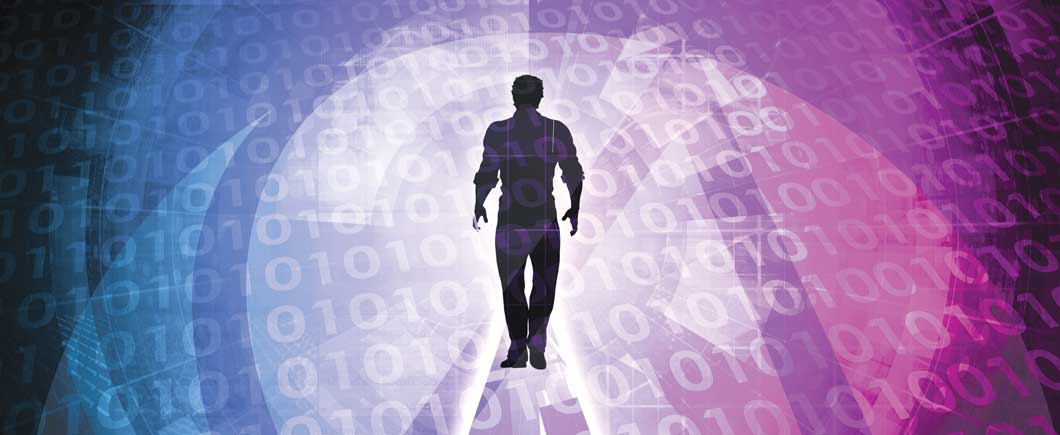 Most CIMA C-Suite candidates have exclaimed that this aspect of their studies have helped them be positive about the future of their roles and businesses despite the threats posed by automation. Whilst robotics and emerging technologies can provide trends and analytics, one has to be around to explain the thought process behind the numbers and be aware of which technologies can be used to enhance business performance – this can only be done by people with a digital mindset.
At CIMA, mature candidates learn more than how to crunch the numbers. They develop critical knowledge and skills to drive business performance and make crucial business decisions as CIMA provides a holistic view of business.
No matter which function or area people work in, they need to be updated on developments in the finance field and update their skill sets accordingly, which helps them become future focussed. This can be achieved through the CIMA professional qualification augmented by the Continuous Professional Development (CPD) programmes offered by CIMA.
Why embark on the C-Suite programme now?
This route stands out as the most suitable for today's C-Suites and aspiring C-Suites to gain a business and finance qualification that would have them geared to drive their organisations forward, while also creating a formidable impression about themselves as experts with cutting edge knowledge and skills.
CIMA is known to provide the knowledge one needs to build a successful career in business or finance and help develop the critical skills that employers are looking for. CIMA graduates are ready to work in any business – large or small, public or private, all around the world.
Eligibility Entry is strictly for C-Suites such as CFOs, CMOs, CEOs and the like, and senior management who have at least 10 years of experience in finance or business functions.
THE Process Speaking about the programme, Zahara Ansary – the Sri Lanka Country Manager for the Association of International Certified Professional Accountants (AICPA & CIMA) – says: "We carefully evaluate candidates and invite a limited number to enrol on this programme each year. Each applicant is evaluated based on their C-Suite or seniority experience locally and by the Regional Vice President."
She continues: "Thereafter, they are assigned to our dedicated partners to help them prepare for the CIMA Strategic Case Study exam – which usually takes six to eight weeks, and includes comprehensive coverage of strategic level study areas as well as mock exams to get the applicants up to speed. CIMA takes a practical approach to exams; and thus, the case study is a simulation-based testing format that brings together the knowledge, skills and techniques one acquires throughout the Global C-Suite Business and Finance Programme."
"There will be a pre-seen and an unseen element where candidates are expected to understand and execute solutions to complex challenges facing a model company in a real-world scenario. Almost all of those who have undergone this programme from Sri Lanka have confirmed to us that it was a refreshing experience, which helped them reimagine business and gain new knowledge and skills. Most have gone on to refer their colleagues and family to embark on the same journey," Ansary elaborates.
The Strategic Case Study exam focusses on the application of strategic management accounting techniques to analyse, recommend and support decisions that fall within the scope of C-Level and senior management. It will take the form of a virtual business roleplay, where the candidate adopts the role of a Senior Executive and is tested on the technical, finance and business skills based on the case study scenario.
networks The programme and networks created through this course of study helps participants enhance their professional standing among both the local and global communities.
As the programme complements their experience, and puts them on a fast track towards gaining the globally trusted and highly valued CGMA designation, it invariably helps such professionals leapfrog towards the CIMA community with the status of ACMA or FCMA, post completing the membership application process. CIMA Fellows (FCMA) are part of an elite group of business professionals who are highly respected in the profession and industry.
Benefits This programme will enhance competencies in leadership, people, and technical and digital skills while honing in on business acumen. Some of these attributes include the ability to:
m  Drive business success across sectors using data-driven financial insights for strategic decision making that is fit for purpose in the fast-paced digital age.
Equip strategic business partners with enhanced decision-making skill sets to create sustainable value for the organisation.
Gain exclusive access to global networking opportunities with peers around the world.
Build the confidence to lead an agile business or finance function that is fit for purpose in the digital age.
Be a strong leader with a broader skill set to influence and inspire those around one in changing times.
Possess the tools to become a strategic business partner with good decision-making skills to create value for the organisation.
Sharpen skills in providing relevant insights for the organisation to stay future-focussed.
The course content covers important elements under three key segments as follows.
Strategy Management
Competitive advantage: advise on current position and long-term direction.
Strategy formulation: formulate and effectively present strategy to leadership.
Strategy implementation: evaluate the effectiveness of strategy implementation and importance of change management.
Digital strategy: develop and implement enterprise-wide digital transformation.
Enterprise Risk Management
Enterprise risk management: identify, evaluate and manage enterprise risks.
Strategic risk: analyse risks associated with governance and strategy formulation.
Internal control: recommend and implement internal controls.
Cybersecurity: anticipate cybersecurity threats and apply risk management techniques
Corporate Finance Strategy
Financial policies and objectives: evaluate strategic goals and policy decisions.
Debt and equity finance: analyse capital structure and strategic financing decisions.
Financial risk: assess and manage financial risks.
Business valuation and acquisitions: evaluate decisions impacting business valuation and acquisitions.
Completing the C-Suite programme covering the above in detail helps the candidate become the organisation's transformation leader.
It is important to see what executive skills are most prized by companies today and how they're likely to change in the next few years, given these doubly disrupted times of automation and the pandemic itself.
Ever in demand are leadership skills – they are most often cited as being indispensable. And strategic foresight comes a close second. Technical and technology skills are a must at any stage, and of course softer skills such as communication, relationship building, integrity and change management skills are also key.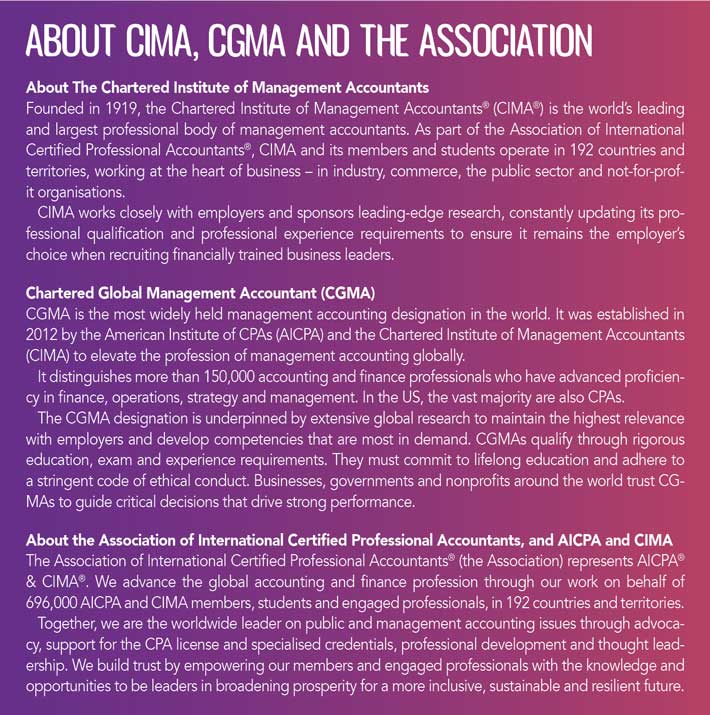 The C-Suite Programme helps acquire all these skills through the six to eight weeks of study-based workshops.
This is also the time of the 'Great Resignation' – and at such times, opportunities abound for the brave hearted. The new ways of work and flexibility have led to record numbers of employees seeking flexible work locally and overseas.
According to the Harvard Business Review (HBR), citing the US Bureau of Labor Statistics (BLS), four million Americans quit their jobs in July this year. Resignations peaked in April and have remained abnormally high for the last several months with a record-breaking 10.9 million open jobs at the end of July.
Whilst in Sri Lanka, where more skilled professionals are opting to migrate, we also find that most have armed themselves with a professional qualification like CIMA to help secure their dream roles overseas. CIMA in Sri Lanka is said to have produced over 5,000 members who are now based across the globe, leading businesses. And most of them continue to be a part of the CIMA network and even the Council.
When such C-Suite roles open up at one's own organisation, the likes of a recent CIMA qualification will help professionals gain a competitive edge over others.
---
TRANSFORMATIONAL CHOICE
Cross pollination from the Global C-Suite Business and Finance Programme
Chiranthi Cooray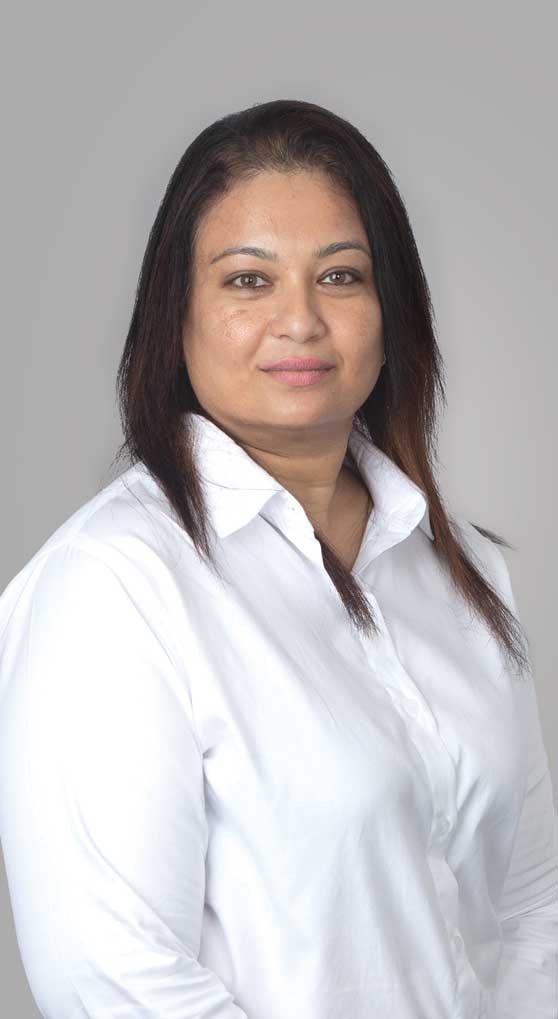 Q: What was the motivation behind pursuing the Global C-Suite Business and Finance Programme?A: When a digitally disrupted VUCA (i.e. volatility, uncertainty, complexity and ambiguity) world was hit by the pandemic – which grounded aircraft, halted cross border mobility, and challenged the norms of science and technology, to deliver accelerated medical research and innovations – humans across the globe woke up to the realisation that they need to stay ahead of their game in order to survive, thrive and remain relevant.
There was unprecedented downtime afforded with the advent of work from home options. Therefore, investing the savings on commuting and non-value adding meeting time in productive energies became a smart choice.
Against this backdrop, the Global C-Suite Business and Finance Programme was an interesting pick due to the breadth it covers – i.e. sustainability, digital finance and cyber security, ethics, governance and strategy, for a C-level executive who functions in senior leadership and board roles.
Q: As for leadership traits, what does the corporate sector need at this time?
A: Sri Lankan companies are rapidly developing into entities with strong value fundamentals. In this journey, the right calibre of leadership is needed in the context of positioning boards of directors and CEOs.
There is an ongoing dialogue on corporate governance, sustainable business and ethical leadership. It follows that we need to be ready with professionals who possess the right skills and ethical fit.
Q: How important it is for C-Suite or aspiring C-Suite professionals to reskill themselves?
A: The Global C-Suite Business and Finance Programme is not an academic course of study. It brings together senior corporate leaders and professionals who are dealing with real world issues, and find the case studies relatable and real – and in turn, fosters the sharing and exchange of ideas at apex levels.
This cross pollination augurs well for individuals, companies and industries
Q: And likewise, how important is it to pursue succession and a pipeline of talent going forward?
A: Identifying, developing and curating C-level talent is a critical imperative for Sri Lanka to become globally competitive, and attract the much-needed investments to pursue its growth agenda.
For us to emerge stronger in the war for talent, amid talent drain, we need to continue to invest in building stronger leaders for both industry and country with the future in mind
Q: What leadership skills are needed in C-Suite professionals to steer companies from now on?
A: The pandemic has presented leaders with the challenge of reimagining the workplace in a disrupted business environment filled with uncertainties.
Being able to envision the future with an open mind, formulate strategies to grow business, establish the safety nets of strong compliance frameworks for business sustainability – while being agile, focussed and transformative – encompasses the leadership skills set in demand today.
The practice tool kit of such transformative leaders comprises judicious decision making, realistic planning and implementation, regular monitoring and evaluation, and being accessible and approachable.
Q: As for steering business through the pandemic induced crisis, what are the sought after credentials of savvy leaders?
A: Self-motivated and self-directed professionals, with a higher learnability and emotional quotient, will be sought after to lead organisations and teams. Those who possess these capabilities will emerge as leaders of the pack and firsts among equals.
– Yamini Sequeira
Chiranthi Cooray is the Chief Transformation Officer/DGM of Hatton National Bank.
---
THE PERFECT C-SUITE FIT
Global networking opportunities following enrolment
Dr. Lewie Diasz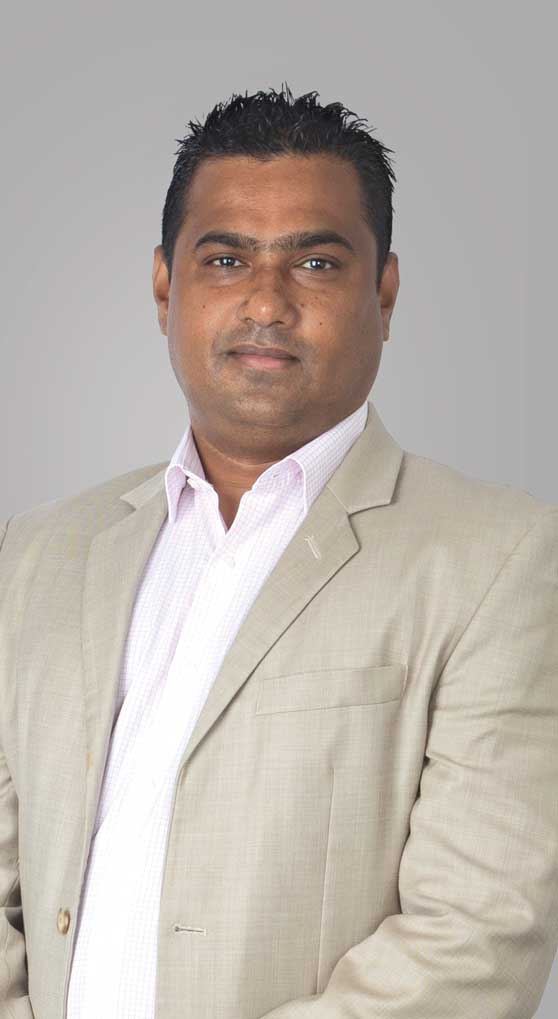 Q: How should professionals be future focussed in this day and age?
A: In today's world, leaders play a prominent role in driving commercial and strategic decisions within their companies. A strong background in management accounting will be an asset to facilitate this.
Chartered Global Management Accountant™ (CGMA) is the global designation for management accountants. It is powered by the resources and expertise of the American Institute of Certified Public Accountants (AICPA) and CIMA (Chartered Institute of Management Accountants), two of the world's leading accountancy institutions.
The CGMA designation extends the global reach of one's recognition as a chartered management accountant – and it recognises your experience and skills globally, which means that  such a designation adds power to your resume by demonstrating business acumen, ethics and commitment. It also showcases your value around the world.
In addition, the qualification connects you to a community of like-minded peers – so by becoming part of a global community of professional management accountants, you can share best practices, facilitate innovation and be better prepared to meet the challenges of today's business environment.
Most importantly, it provides the tools you need to succeed. CGMA tools, webinars, reports and research will challenge your thinking, and ensure that you're at the forefront of your profession, giving you a competitive edge.
Q: What made you enrol on the Global C-Suite Business and Finance Programme?
A: As an entrepreneur, I was looking to enhance my skillset in business and management, and be confident to lead an organisation in the digital age.
The course helped shape my leadership, people and business skills, in order to influence and inspire my senior management.
Among the other benefits of enrolling on this course are the following: to be able to gain the confidence to lead an agile finance function – one that is fit for purpose in the digital age; to become a strong leader with a broader skillset – to influence and inspire those around you; to acquire the tools to become a strategic business partner with strong decision-making skills – to create value for your company; and to sharpen skills – in order to provide relevant insights for your organisation to stay future focussed.
The course also offered me an opportunity to network with peers around the globe and be able to access a world-class international trainer with a proven track record in running this programme in the Asia-Pacific region.
These advantages made the Global C-Suite Business and Finance Programme the right one for me.
Q: How does obtaining this qualification or learning these skills at this stage of your career help you?
A: The tools used by CIMA enable participants to think strategically and sharpen their decision-making skills to create value for their companies. The cutting-edge, future focussed curriculum provides insights on how leaders would need to adapt in an agile environment.
Q: As far as C-Suite or aspiring C-Suite professionals reskilling themselves in these times go, how does CIMA play a part?
A: CIMA is globally recognised for its cutting-edge syllabus, which helps one stand out from the rest. It enables participants to complement their technical knowledge with well-rounded business skills and a sound theoretical grounding.
Q: Have you changed the vision of your organisation based on what you learnt through this programme and CIMA?
A: CIMA's emphasis on management accounting has helped me envision many plausible scenarios and prepare for the future.
– Yamini Sequeira
Dr. Lewie Diasz is the Managing Director of Cambridge College of Business and Management (CCBM).
---
ARSENAL OF SKILLS ON OFFER
The CIMA qualification offers distinct advantages
Krishan Thilekeratne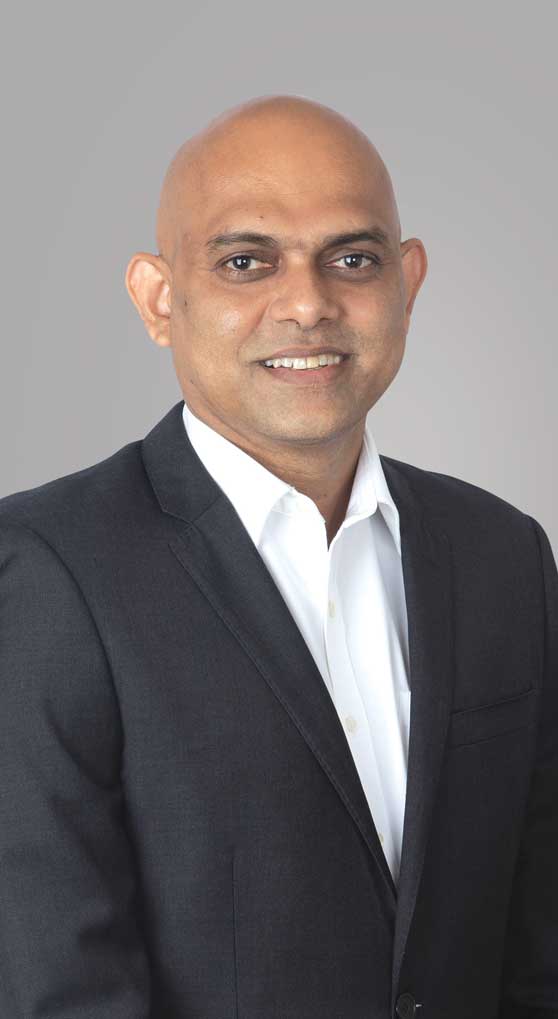 Q: Amid the heavy demands of your role in the corporate world, what made you embark on the Global C-Suite Business and Finance Programme?
A: The programme is ideal for executives such as CFOs, CEOs and senior management, who have at least 10 years of relevant experience in finance and business functions. Since it caters to the senior level, the course seemed to offer an ideal opportunity to refresh and upskill myself to approach work with renewed vigour.
In addition, the programme is an ideal platform to obtain CIMA membership – and CIMA is a highly recognised and respected qualification in Sri Lanka and around the world.
Q: What are the advantages of this qualification and how have they helped you?
A: CIMA complements business skills and experience. It is also futuristic and the evolving examination helps you stay updated at all times.
In the rapidly evolving business environment, it is imperative to be on the cutting edge to remain relevant. Business professionals should grab every opportunity to refresh and rejuvenate themselves.
The key advantage is to look beyond numbers to make critical business decisions. With so many external risks cropping up in today's corporate environment, the Global C-Suite Business and Finance Programme provides an arsenal of skills to tackle challenges.
Technology has disrupted the conventional business modus operandi and this programme empowers managers to combat change with confidence. The learning from the programme can be drawn upon in one's day-to-day management. It builds on your years of experience, and infuses a fresh approach and way of thinking that boosts self-confidence.
Q: What insights have you gained through this programme and CIMA?
A: CIMA concentrates on vision and strategy, which is very much in line with the CEO's role in an organisation. As a CEO, one has to look at the bigger picture at all times; and in these uncertain economic times, financial management and people management are two key pillars of success.
Strategic decision making is at the heart of the skills one needs to succeed today and CIMA provides the tools to become a strategic thinker. At the same time, it is important to remain clued into tech advances and how they can benefit your business.
The advantage of this course is the future focus it provided me; it has helped me chart a clear vision and strategy for the organisation.
Q: How important is it for professionals to be future focussed in this day and age?
A: Today's business is all about gearing up for tomorrow's challenges. To be able to foresee and be proactive are essential elements in business management today. And being able to map out future trends with confidence and accuracy are skills any CEO needs.
The pandemic induced economic and business challenges that beset the world showcased organisations that were prepared for worst case scenarios and vice versa. This period has seen senior management take a long and hard look at their decision-making tools.
In such a climate, having the professional tools from CIMA makes decision making easier. The course enables participants to lead with expertise and experience, which creates trust and confidence among their teams – that you are up to date with the latest management skills, and have a clear picture of what needs to be done and how to get there.
When critical business decisions have to be made, CIMA qualified managers have a distinct advantage.
– Yamini Sequeira
Krishan Thilekeratne is the CEO and a Director of Commercial Leasing and Finance,as well as a Director of Seylan Bank, Central Asia LOLC, LOLC Myanmar Micro Finance Company and Commercial Insurance Brokers.