WORLD VISION
GIFT TO REMEMBER CONCLUDES SUCCESSFULLY
The Pre-Valentine's Day fundraiser which was organized by World Vision Lanka, and held at The Bayleaf restaurant, on the 9th of February 2019 saw the participation of numerous buyers who contributed to a cause in order to help their fellow Sri Lankans rebuild their lives after the floods in the North last December.
The floods affected over 120,000 people and destroyed over 125,000 acres of cultivation land and 20,000 livestock in the Mullaitivu and Kilinochchi Districts alone. According to the farmers, it will take them another six months to replant and harvest their fields.
World Vision's recovery response focuses on 4,000 of the affected families. The funds raised at the event will be utilized mainly in livelihood recovery – providing them with tools and other material to restart their economic activities.
The fundraiser hosted an array of Small-to-Medium Enterprises ranging from quirky socks to wooden bow ties to scented candles. The SMEs which contributed to this worthy cause included CK Green – Pathra, Blossoms, Amberry, Keep it Simple, Shoe Lace Studio, Aphrodite Designer Wear, The Moon and All Its Stars, Foodie Goodies, Design Warehouse, Eco Kade, Savi_lk, Katana Upcycle, Daffodil Greetings, The Paper Company and MAZE. The Bayleaf restaurant provided the venue at no charge, and Pulse was the exclusive online media partner.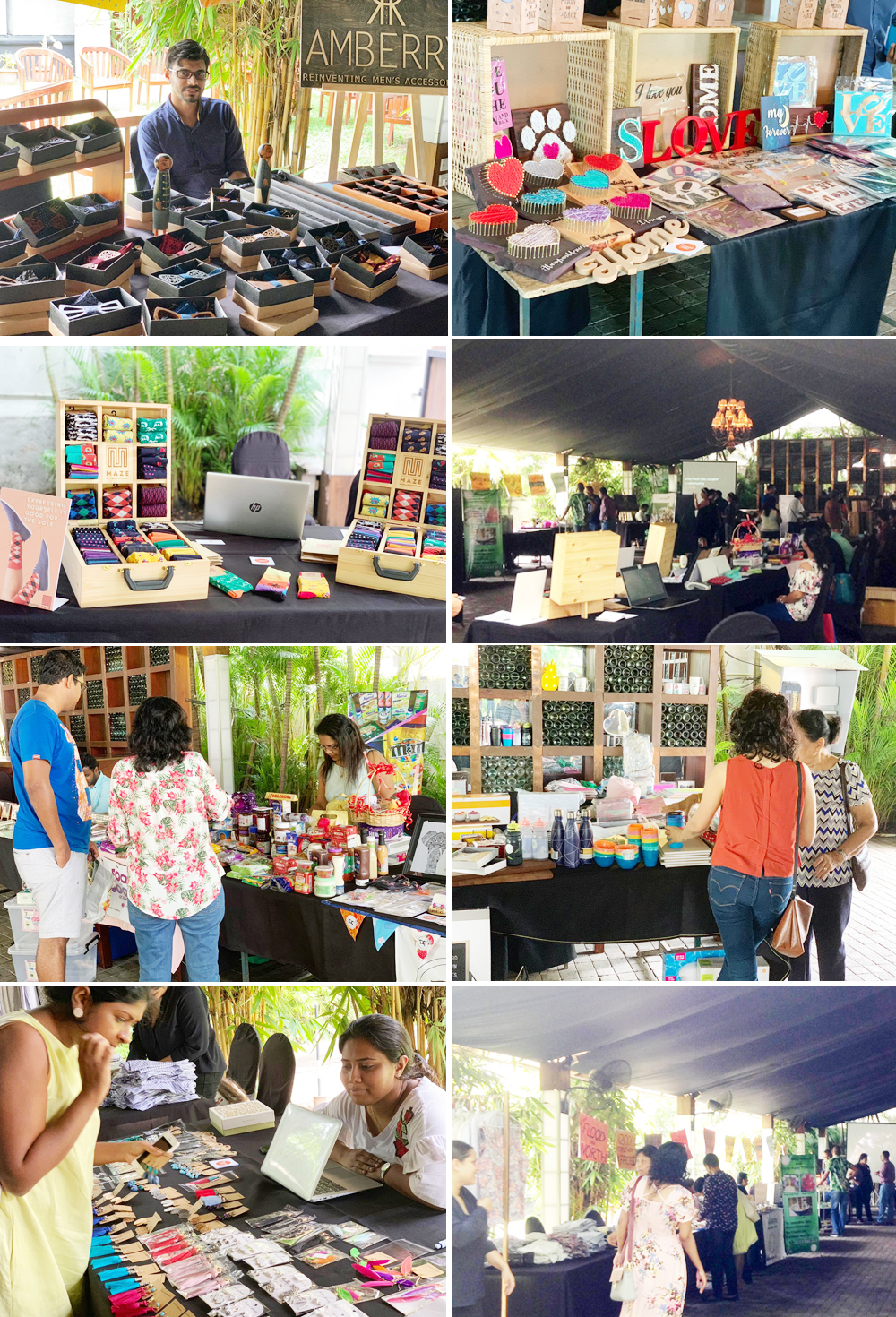 "This event was the first of its kind for World Vision Lanka and we are very happy with the response we have received from our partners," said Dhanan Senathirajah, National Director of World Vision Lanka.
"World Vision believes in partnering because together our impact is greater and we can make a bigger difference in the lives of children and their families we serve," he said, "We hope that many more individuals, groups and businesses will continue to partner with us to improve the well-being of the most vulnerable children in Sri Lanka"
World Vision Lanka which has been one of the oldest running INGOs in Sri Lanka has responded to almost every disaster in the country since 1978. World Vision was one of the first to respond during the emergency last December.