GENIUS MANAGEMENT
MANAGING 'A TEAMS'
Putting together extraordinary teams BY Jayashantha Jayawardhana
In 2002, Norwegian multinational corporation Norsk Hydro was about to face a major crisis of confidence among investors, which could have ended up eroding shareholders' wealth with a possible steep decline in its share price. The reason was that Block 34, a prospective offshore oilfield in Angola, had turned out to be dry.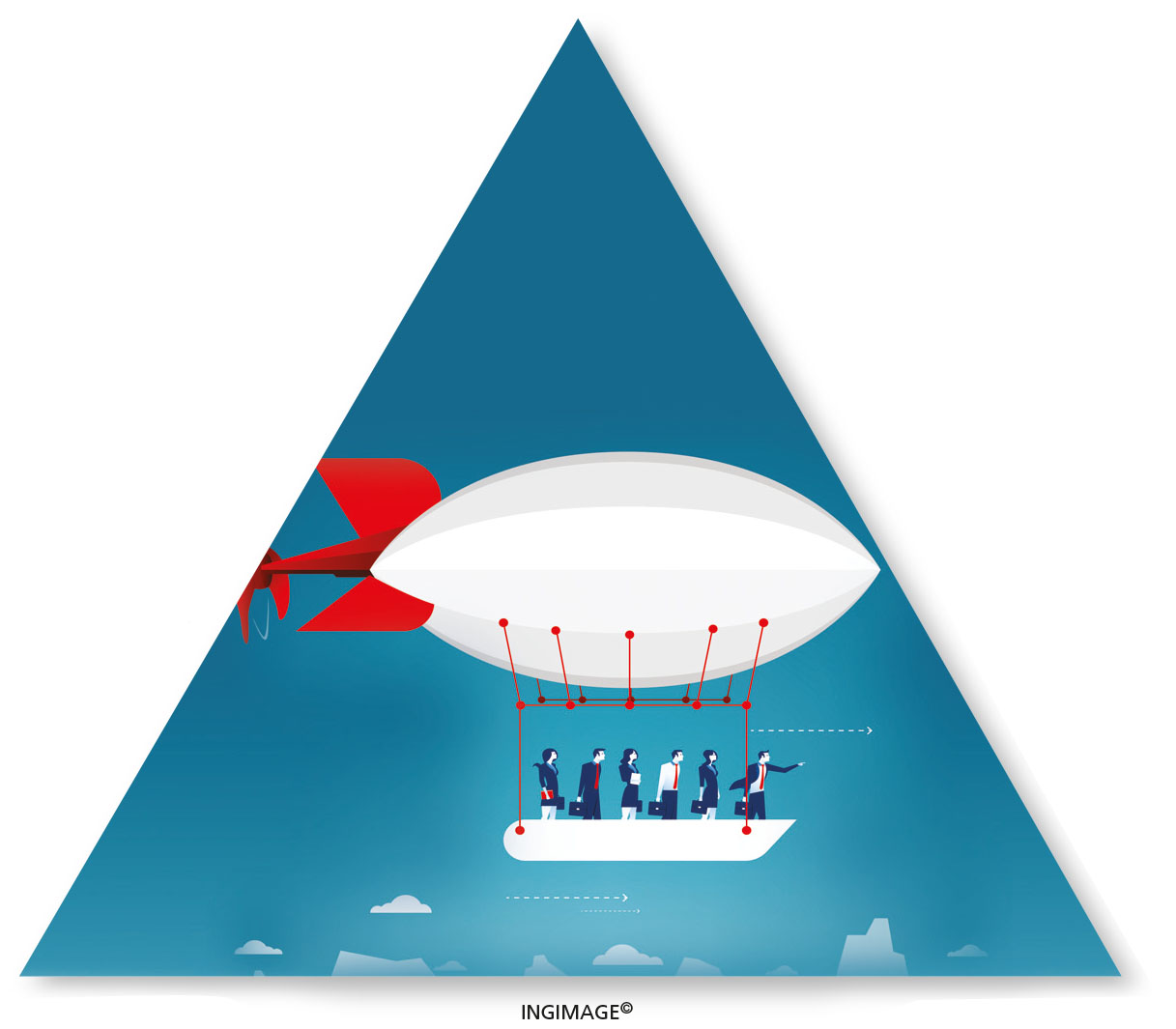 Norsk Hydro had made a substantial investment (30% of the production sharing agreement) as the technical advisor to Sonangol P&P, the state owned behemoth that oversees petroleum and natural gas production in Angola.
In a crisis such as this where millions if not billions of dollars of investor funds have already been sunk – i.e. never to be recovered – simply firing the CEO, person or team that recommended the investment won't suffice when the goal is to restore investor confidence.
In fact, investors need to be assured beyond reasonable doubt that the problem has been thoroughly investigated to identify what went wrong, the company didn't make a foolhardy investment in the first place, adequate measures have been implemented to stem the haemorrhage of more funds and a crisis such as this won't recur.
Or else the company's stock would nosedive, wiping millions of dollars off shareholders' wealth. It's no ordinary investor relations crisis and regular people won't be able to handle it.
Bill Fischer and Andy Boynton – who wrote an article titled Virtuoso Teams in Harvard Business Review (HBR) – say that with its conservative culture and decidedly Nordic consensus driven approach, Norsk Hydro was scarcely the natural habitat for a genius team. But the company countered this problem effectively.
They write: "Defying precedent, team leader Kjell Sunde assembled a high-powered group comprising the very best technical people from across the company. Their task? To review a massive stream of data – one that had occupied the minds of some of the best professionals for more than four years."
"Their goal? To understand what had gone wrong in the original analysis of Block 34 and assure key stakeholders that the company would prevent such an outcome from occurring again. Their deadline? A completely unreasonable six weeks," they elaborate.
The team members were superstars in their respective technology domains, and had a reputation for being egoistical and difficult. Nicknamed the 'A Team,' they'd have the autonomy and respect they craved for from the start, even if it flew in the face of the company's deep-seated values and cultural norms.
As expected, there were plenty of clashes between the titanic egos; and to reduce friction, Sunde drew up a framework. He paired off individual team members according to their expertise and his sense of their psychological fit.
Each half of the couple worked on a separate but related problem; and each pair's problem set fitted with the other sets to create the overall scenario, which was uppermost on each team member's mind.
If the team failed, each member knew that he too had failed. As they worked together in the same physical space for something like 90 hours a week, they transcended their individual egos and gradually morphed into one to pull off the seemingly impossible task in six weeks. As a result, the company was able to fend off a major investor crisis.
Such 'genius teams' are expensive to assemble and maintain. So they're formed only in the event of a major challenge and where an ordinary result doesn't cut it.
For instance, leading pharmaceutical companies currently have genius teams working on developing a vaccine to prevent COVID-19. They play by a different set of rules, and begin work believing that individuals are in and group consensus is out.
So managing them requires a different skills set. The authors provide a few tips in this regard.
HIRE THE BEST You have to hire people with the best skills even if they aren't familiar with the problem at hand.
GROUP EGO As the project progresses, help the stars rise above their egos, and morph into a powerful, focussed and unified team with a shared identity.
SPACE TO TALK As the team is put to the task, use face-to-face conversations in designated spaces to ignite impassioned conversations. Intervene strategically if the temperature runs too high.
CLIENT RESPECT Inculcate the belief among team members that the customer is really smart and wants more rather than less.
SEEK BALANCE Devise an effective time management strategy to balance the desires of team members for individual attention and autonomy, with the rigorous demands and timelines of your high stakes project.
It's always important to know when to assemble a genius team and how to harness its maximum potential in your particular corporate context, in line with your budgetary and cultural constraints, as well as your risk appetite.