GENETIC TRAITS
Deshabandu Tilak de Zoysa
Associated Motorways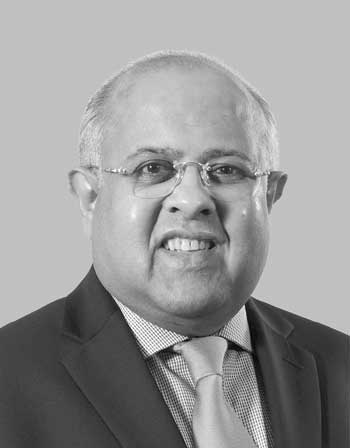 He has had some rather large footsteps to walk in – and he has done so undaunted, with an élan and humanity all his own while keeping up with the family traditions of success infused with a sense of generosity and humility.
Deshabandu Tilak de Zoysa has had some exceptional role models from right within his family tree. De Zoysa has been frequently heard to say how he reveres his uncle Sir Cyril de Zoysa, for the excellence with which he accomplished his aims. And he cites his parents as his guiding lights.
It is a great credit to de Zoysa's sense of heritage that from all his achievements in the realms of commerce and enterprise, he names his chairmanship of HelpAge Sri Lanka and HelpAge International as being his most prized appointments. That gene of philanthropy is as dominant as it ever was in his uncle.
Confident in his ability and achievements, and the length and breadth of his social and business circles, de Zoysa remains – much as others in his family have – accessible and courteous to others.
During his stewardship of Associated Motorways (AMW) – which was established by his father's brother Sir Cyril de Zoysa, and passed onto his father V. T. de Zoysa – he negotiated a joint venture with CEAT (India) to bring global brands such as Maruti Suzuki, Yamaha, Goodyear, BP/Castrol, Piaggio and Renault to Sri Lanka.
More familial traits manifest in de Zoysa's career as he too is seemingly blessed with the proverbial Midas touch. Businesses he's commanded and steered have risen in reputation and worth. And he has been called to and provided leadership in several sectors and industries, not to mention countless chambers of commerce and boards.
A sense of fulfilment for men such as de Zoysa is found in invitations to serve in some charitable venture as much as on a board of a prestigious corporate. On his appointment to the Independent Board of Trustees of OrphanCare, he made particular mention of "eagerly looking forward to… providing the much required love and care, to our most unfortunate orphans of our country."
There are few men of his calibre as generous with their capacity and time. As he upholds familial values and traditions, one looks forward to the passing of the torch to the next generation of de Zoysas who will surely walk in these rather large footsteps.
Tilak de Zoysa: taking traditions and traits in his stride.