FURNISHING SECTOR
ECO-FRIENDLY TAKE OVER
What's trending in furnishings – and value for money paints and coatings
Nishal Ferdinando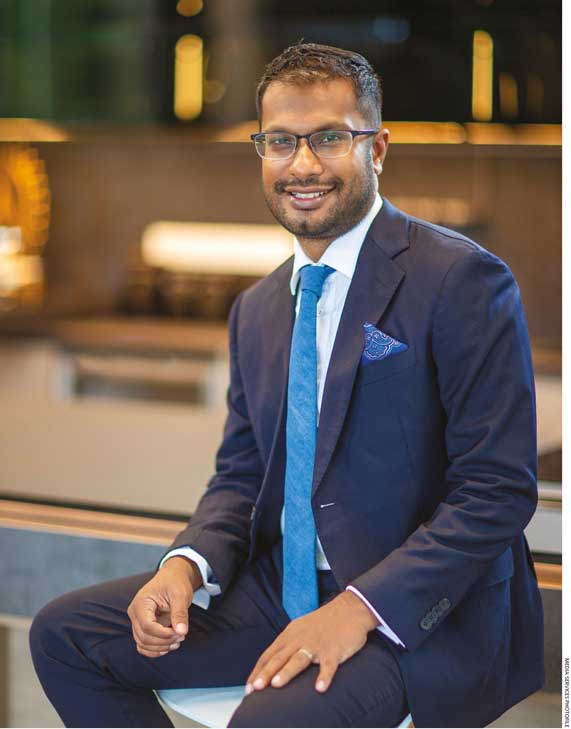 Overview of the local furnishing sector in a sentence
Fast evolving business that enjoys access to the latest trends with value for money solutions and options.
Influence of the growing middle class on the construction industry
Since interest rates were at an all-time low over the past two years, the construction industry has been progressing at full speed.
Impact of a thriving construction industry on the furnishing sector
Because the furnishing business goes hand in hand with the construction industry, it has also enjoyed boom times.
Recent macro and microeconomic developmental impacts on this business
Among many other challenges, import restrictions have severely hampered the sector's growth trajectory.
Segmentation of the paints and coatings market
Comprises decorative and industrial paints.
Decorative paints include…
Exterior and interior wall paints, enamel and ancillary products such as primers, putty etc.
And industrial paints include…
Coatings for vehicles, wood finishes, and powder and protective coatings.
Evolving consumer trends in the context of paints
Evolving trends are seen in online purchases of paint, use of white and innovative wood finish paints.
Opportunities for growth in the paints and coatings market
An increased focus on home improvements and keeping family members safe from infection indicates that there are opportunities.
Businesses can capitalise on these opportunities by…
Door-to-door deliveries, online sales and DIY products.
Main barrier to the furnishing sector's growth in Sri Lanka
Multinationals using market cannibalisation techniques in the local sphere.
Contribution of small and medium-size enterprises (SMEs), as well as micro businesses
The contribution of SMEs is mainly through complementary products.
These complementary products include…
Tools, accessories and auxiliary products – including primers, putty and so on.
State of the sector's human capital
It is quite strong with more than 300,000 skilled painters and thousands of manufacturing workers in paint businesses.
Latest trends and innovations in the global paints and coatings market
More environmentally-friendly performance-based coatings.
Competitiveness of the local paints and coatings market
It's an oligopolistic market with a finite number of concentrated buyers and suppliers.
Future of the local furnishing sector
More homegrown solutions due to import restrictions.
Impact of digitalisation
Increase in the use of 3D visualisation and augmented reality solutions when pitching to sell products.
Challenges to the growth of furnishing businesses
Import restrictions are a major hindrance to the sector's growth.
Impact of the digital age on Sri Lanka
Expectations of consumers increase greatly due to the visibility of latest innovations.
Impact of social media on the world at large
Opinion leaders play a key role in advocacy.
Your vision for the future of Sri Lanka
A country where our youth take control of their destiny.
Thoughts on consumers' increased interest in eco-friendly products
With awareness increasing about the environment and threats to it, eco-friendly products will have a tremendous impact in the near future.
Competition drives innovation…
Yes, healthy competition always brings out the best in each of us and there will be constant innova-tions to gain an edge over others.
Productivity is affecting industrial and economic growth
Yes – since Sri Lanka is still not a technology driven country, the workforce is responsible for economic growth and their productivity is critical.
Corruption is affecting industrial and economic growth
Corruption is the enemy of economic development – may the best value added proposal have its due place.
The furnishings business in five years' time
I expect to see many ergonomic furnishing solutions by that time.
Your mantra for success
Unfazed by challenges, belief in my team and teamwork, timely decision making and resilience.
– Compiled by Isanka Perera
Nishal Ferdinando is a Director and the Chief Executive Officer of JAT Holdings