FAQs FOR HOME SELLERS
Frequently Asked Home Seller Questions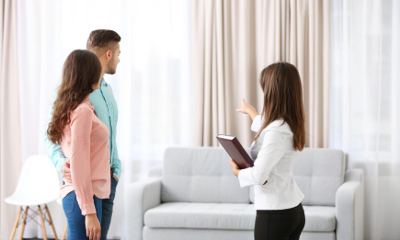 Are you currently planning on selling your home? Did you know that some of the main factors that hamper the opportunity to sell your home at a good rate is not having a reliable realtor to guide you through the process and from not having a sound knowledge about the property?
Selling a property is not as easy as it seems. Generally real estate is a subject that holds immense value for property hunters and sellers. Selling your home or anything that belongs to you for that matter is no mean feat. Hence seeking the advice of an expert, being patient and doing your own research can save you from the common blunders that sellers often commit. Most realtors who have been in the industry long are able to convince and educate home sellers about everything they need to know regarding the selling process but if you intend to expand your knowledge, here are some of the most frequently asked questions from home sellers.
When is the Right Time to Sell?
People often consider selling their homes due to lifestyle changes. Be it either that you're planning to relocate to another city, country, or getting a bigger home that would fit your family etc, regardless of the reason, you are most probably expecting a better return on your sale.
The right time to sell a property is always decided based on the real estate culture of the particular region the property is located. Thanks to the rapidly growing real estate industry in Sri Lanka, having a property in one of the main regions such as Colombo, Dehiwala, the down south regions or Kandy is a massive advantage, mainly because the demand is continuously on the rise. Hence you are more likely to get a better return.
In order to determine the right time to sell your property, make sure you seek the advice of an experienced realtor. Since getting the best deal does not only depend on market conditions but is also influenced by personal conditions, an experienced and trust-worthy realtor will help guide you through the process.
What do I Disclose to Buyers?
When selling a property it is important to disclose everything that you know about the property to your buyers. By attempting to sell a "bad" property you might instantly miss out on a solid deal or worse, it may even destroy your reputation and not being able to sell the property at all. Buying and selling properties revolves around ones emotions to a great extent. Hence building trust with your buyers and sellers is of paramount importance, so make sure you are 100% honest about the property.
How Much is my Home Worth?
The value of a certain property is largely influenced by the following factors:
The size of the property.
Bear in mind that properties located in prime locations carry a higher demand and therefore retail at a higher value.
The neighborhood.
Latest upgrades and facilities offered etc.
In addition to the above, you can also increase the value of your property from upgrades that elevate the look and luxury level of your property.
How do I Prepare my House for Sale?
The anxiety that comes with selling a property and competing in the market is unexplainable. So much so that it could even restrict you from selling your house.  Sellers are constantly looking for ways to make their properties the number one choice for buyers in all the right ways. To alleviate this stress, start by going through the minor setbacks of your home. Pay attention to the areas that need to be repaired and fix them in advance.