FRENCH INVESTORS DEMAND STABILITY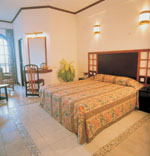 The Ambassador of France to Sri Lanka Jean-Marin Schuh has called for Sri Lanka to have more investment stability with a quiet and stable legal environment.
He noted that one of the main constraints faced by French SME investments is that resident visas are provided only for one year. Schuh went on to explain that France is keen on investing in Sri Lanka's tourism industry in terms of guesthouses and restaurants.