FOOD SECURITY
SUSTENANCE

UNDER A CLOUD
Janaka Perera says people are hard-pressed to put enough food on the table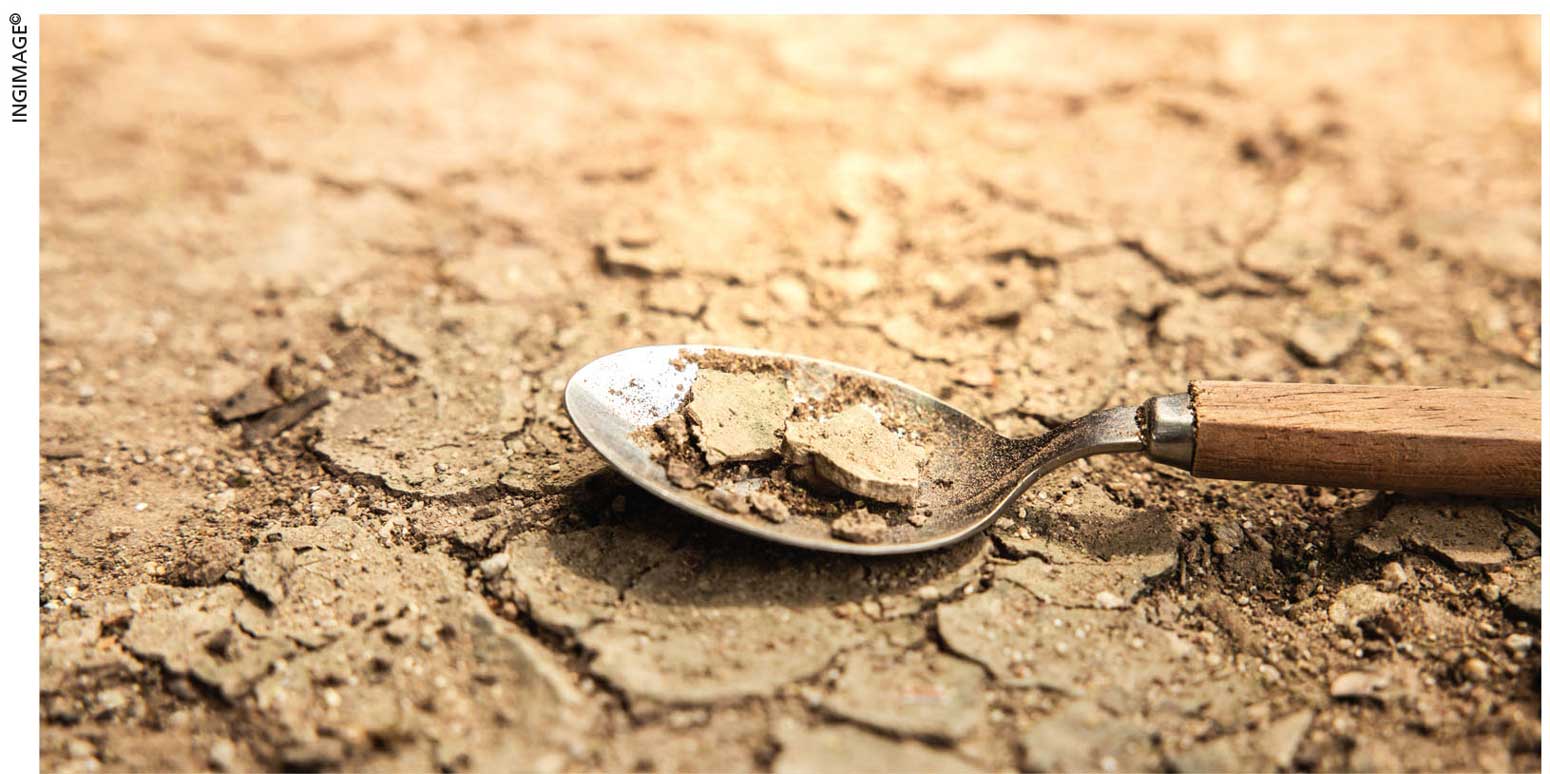 Perhaps it would be pertinent to begin essaying this article with a childhood experience of mine in the mid-1950s. During my school lunch interval, a poor father and his son would come over with an empty metal can without a lid to collect whatever remained after we had eaten our home cooked meals. They would consume the food that we had discarded while we watched.
Sri Lanka wasn't facing an economic crisis at that time. Our foreign reserves were strong but there weren't many state welfare programmes such as the Janasaviya Poverty Alleviation and Samurdhi programmes.
We are now facing the worst economic crisis we've ever experienced since independence in 1948. So will we be seeing more people like that father and son duo rummaging in garbage bins for food?
The prices of essential consumer items had reached a record high in September this year with a food inflation rate of nearly 95 percent that further limited people's purchasing power. An uncertain future lies ahead for millions of Sri Lankans.
With each passing day, the prices of food, fuel and fertiliser continue to rise globally, making it vital for humanitarian agencies to step in and respond to the crisis.
Most Sri Lankans are aware that there's been a rapid deterioration of nutritional status in this country over the past couple of years. And poor parents have been struggling to keep at bay the wolf at the door.
When inflation soars, people have to reduce food consumption – and health issues resulting from poor nutrition are inevitable. Sri Lanka is reportedly among the top five countries with the highest food inflation rates in the world.
According to the World Food Programme (WFP), over 30 percent of the island's population (some 6.3 million people) are food insecure and require humanitarian assistance.
A joint FAO/WFP Crop and Food Security Assessment Mission (CFSAM) report in September noted that two consecutive seasons of poor harvests have led to a drop of nearly 50 percent in production coupled with reduced imports of food grain due to foreign exchange constraints.
Without global aid, the food security situation here is expected to deteriorate further due to poor harvests of staples such as paddy for rice.
According to the WFP, 70 percent of Sri Lankan children were stunted even before the COVID-19 pandemic. With the current crisis, the nutritional situation of children is expected to deteriorate in the days ahead.
Sri Lanka still bears the triple burden of health conditions related to being underweight or overweight and the presence of micronutrient deficiencies.
The CFSAM report also notes that many Sri Lankan households have had their incomes slashed by half. To cope with skyrocketing food prices, nearly a quarter of the population is skipping at least one meal a day and forgoing food with essential nutrients.
In particular, those with children are digging into their savings or borrowing money to buy food. It is already well known that there are families, which are down to consuming one or two meals a day, who are compelled to cut down on essential proteins.
There's also food waste or loss (discarding of edible consumables) at retail and consumer levels. Large quantities of food waste eventually lead to reduced nutrition availability and an increasingly vulnerable dietary system especially in times of crisis. This represents a missed opportunity to safeguard food security and mitigate any environmental impact in the process.
While many physicians have expressed serious concerns about an increase in the prevalence of malnutrition among children and called for remedial action, some medical practitioners are allowing personal political views to colour their professional opinions on issues of national importance.
Claiming that the issue of malnutrition has been blown out of proportion, they have even criticised internationally accepted benchmarks on children's weight, height and so on when determining the levels of under nutrition and malnutrition in Sri Lanka.
Whether the controversial news item that reported a schoolgirl was supposedly eating only a coconut kernel for lunch is true or not, it's obvious that many poor children are going hungry to school without even a cup of plain tea and a banana for breakfast – because of the high price of food.
To address Sri Lanka's food crisis, humanitarian organisations are taking the lead. The World Food Programme initiat­ed an emergency relief fund of US$ 60 million for food and nutrition to help three million vulnerable persons such as women and children.
Today, hunger has manifested itself even in some developed countries such as the UK.
When rich nations face a food crisis and their children starve, they will be compelled to curtail funds for international aid. Therefore, Sri Lanka needs to stop relying on other countries for provision and do its utmost to increase food production while reducing related waste and unnecessary expenditure.