FMCG SECTOR
CURRENCY OF CONVENIENCE 

  
It's time for companies to jump on the bandwagon of customer convenience
Mayanthi Wickremetilleke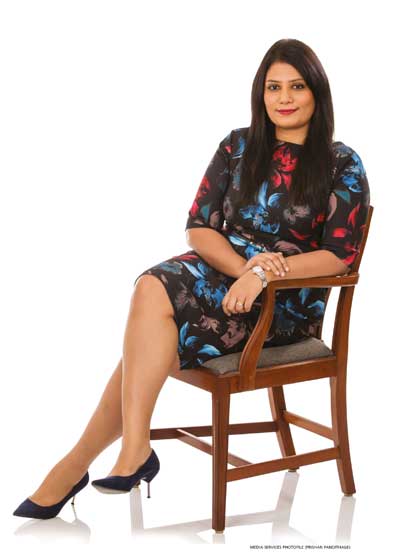 The FMCG sector today
A sector that is evolving and adapting, to cater to the hyper-empowered and tech augmented consumer.
Three barriers to sector growth in Sri Lanka
Sluggish macroeconomic conditions, conservative consumer spending and high tax structures.
The future of the local FMCG sector
Disrupt and thrive – or run the risk of becoming obsolete.
Three strengths of the local FMCG sector
Purposefully embracing and being viewed as an enabler for long-term value creation, thriving innovation and a great talent pool. 
Three weaknesses of the FMCG sector
Limited use of digital, AI and new technology; lack of differentiation and the 'direct to consumer' experience being in its infancy. 
Main threat to the FMCG sector
Complacency – particularly for larger organisations; being large doesn't automatically provide the licence to win.
Global market in a nutshell
Easily disrupted; larger and more established players need to be cautious not to let complacency to set in.
And this can be achieved by…
Disrupting ourselves and the way we work as consumers want to be associated with organisations that have a purpose or social cause.
Three new prospective customer segments
Mobile consumers, millennials and Gen Z with a social conscience, and eco-enthusiasts who value clean labels and guilt free products.
Three evolving consumer trends or behaviours
Greater consumer affinity towards naturals or organics, prompting manufacturers to reconsider their offerings, the war on plastic and mass customisation becoming the norm.

Productivity is affecting sectorial and economic growth – yes or no
Yes, productivity in its conventional sense will affect any sector; yet, the productivity of an organisation's people will greatly depend on how you empower them.
And this can be done by…
Adopting options such as remote working; flexible hours; and extended maternity or paternity leave, and childcare support systems. These measures will enable people to bring their best to work. 
Corruption is affecting sectorial and economic growth – yes or no
It is always best to work with the system rather than work around or against it; the support of the public sector is pivotal to the growth of the sector and economy.
The future of the global FMCG sector
Sustainable and responsible business is the only acceptable form of business – you can't decouple growth from sustainability.
Competition drives innovation – yes or no
Yes, a constant state of discomfort and staying on your toes will ensure that you introduce innovations that are relevant to today's consumer.
Sri Lanka's competitiveness
Sri Lanka's per capita GDP is higher than that of India and the Philippines; and our infrastructure is better than that of some South Asian countries.
Impact of the digital age on Sri Lanka
Convenience is the ultimate currency; busy lifestyles and traffic have increased the allure of friction free e-shopping.
Digital age consumers want…
Effortless living that transpires into a buying experience that is convenient and almost completely automated.
And this means that…
Sri Lanka will witness an e-commerce boom sooner rather than later – and FMCG marketers must be ready to come on board or risk being left behind.
Organisations need to focus on sustainability because…
The business case for sustainability is strong; we are witnessing a growing number of consumers opting to purchase brands that have a larger purpose.
Adopting sustainability helps companies…
Focus on long-term value creation, lowering risk by future proofing supply chains in the face of climate change; it also reduces costs and wastage.
Approach to sustainability in the FMCG sector
It cannot be achieved in silos and neither can it be something that is a 'nice to have'; as consumers and societies evolve, so must businesses.
In the local context, this translates into…
Addressing the needs of Sri Lanka and supporting the powers that be to achieve sustainability performance indicators such as the Sustainable Development Goals.
The drive for sustainability can be improved by…
Mobilising collective action, scaling for impact and harnessing the power of public-private partnerships to make a sizable impact.
Mantra for success
Don't lose sight of the destination when your road becomes more difficult than what you signed up for – that is your beacon; the journey is what moulds you.
– Compiled by Ruwandi Perera
Mayanthi is the Manager – Corporate Communications & Sustainable Business of Unilever Sri Lanka