FLASHBACKS
SRI LANKAN STARTUPS
THE MAKING OF A FUTURE MEDIC
The montage of a visionary healthcare partner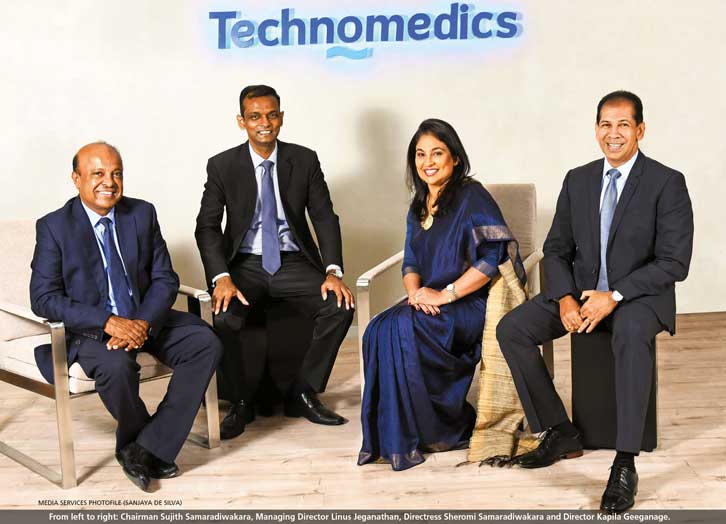 What prompted Technomedics International to commence its journey?
A: I cherished the prospect of a goal to resign from my responsibilities in the corporate sector and take up the new role of entrepreneur.
At a time when the medical equipment sector was dominated by a selection of corporates and renowned business tycoons, we realised the need for affordable healthcare solutions, and efficient and flexible after sales services that can cater to a wider audience.
With many years of experience as a sales representative and head of division, I felt that the time was right to embark on a new journey.
I believe that the insights I gathered in the pharmaceutical, chemical and biomedical sectors played a contributing role in the birth of Technomedics International in 1996 with only two employees.
Technomedics International has grown to employ 350 dedicated professionals and is recognised as a leading healthcare solutions provider in Sri Lanka. With a holistic product portfolio and wider speciality in clinical specialities, we serve up to 90 percent of healthcare providers' medical device and equipment needs.
With 25 years of experience gained by operating under the motto of 'Saving Lives through Innovative Technology,' the company takes pride in its market share of 35 percent in the medical equipment sector.
And what are the company's impressions of the prevailing market conditions?
A: Technomedics International has seen the economy go through several notable and critical paradigm shifts during its 25 year tenure. As a local company, it is impossible to forget the difficulties and challenges faced by our brethren during the 26 year civil unrest.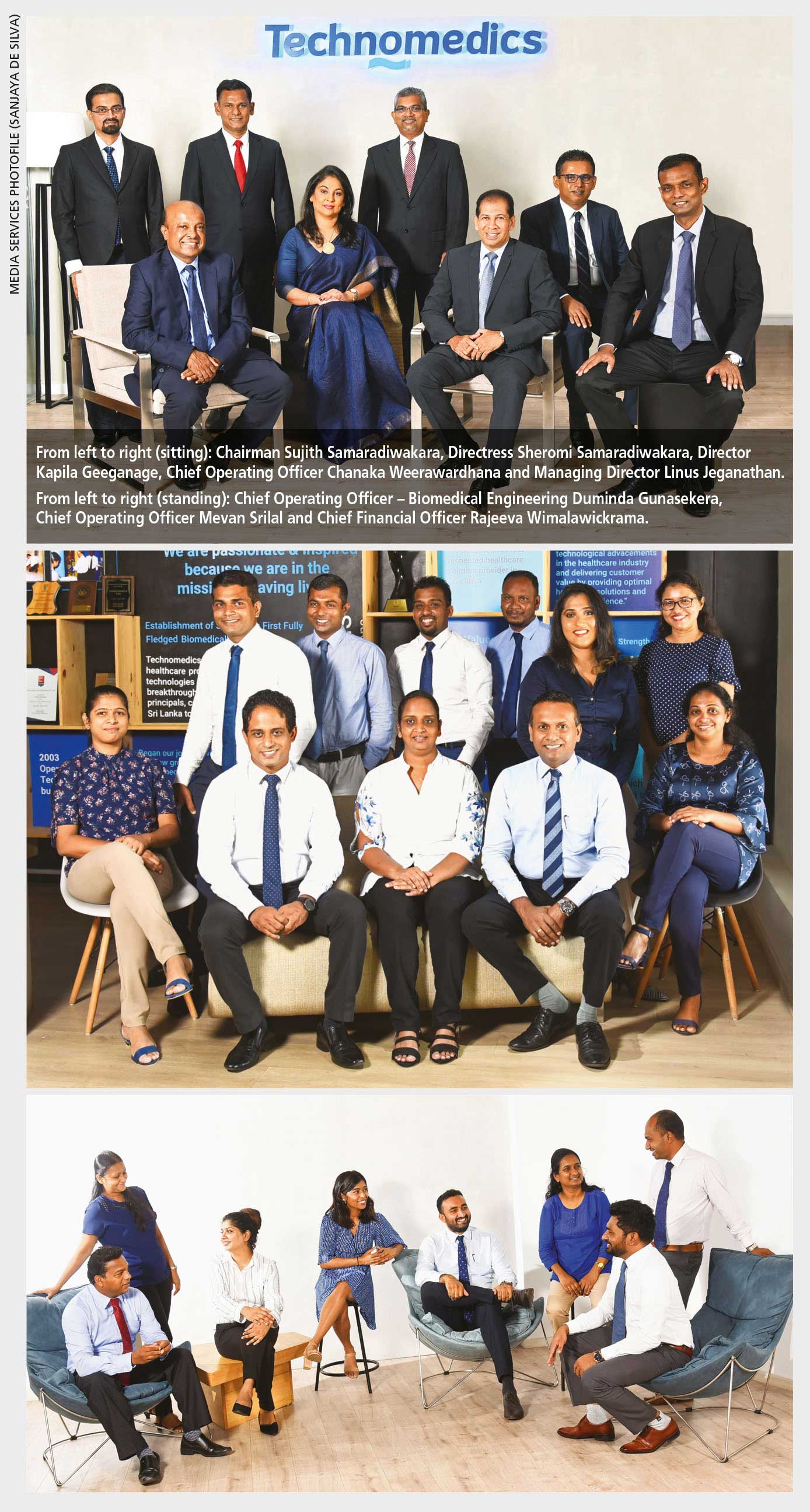 Any journey has its ups and downs, and I feel that we were geared to face either when the situation presented itself. The prospect of a global pandemic was initially very terrifying and the company decided to play it safe in preparation to make the most of an adverse situation.
We were fully aware of the responsibility that had to be shouldered given our status as a national healthcare partner.
Great attention to detail was needed in aspects related to the management of urgent supplies, global inventory issues that might surface, maintenance of support services, addressing cash flow concerns and the safety of the staff that remains on the front lines.
However, our optimism that we would survive and cruise through the volatility with minimal casualties enabled the organisation to retain a strong footing in the market.
How has the market evolved over the last quarter-century?
A: The journey has been refreshing given the evolution that has taken place and the role the company has played as an active partner in shaping the future narrative of the medical sector.
The medical sector is highly dependent on technology and innovation. Organisations should constantly ask themselves if the community has sufficient technological awareness and whether they have what it takes to walk the extra mile to make a difference. I feel that we were brave enough to take up this challenge.
The market has witnessed several unexpected twists throughout the years. It began with large European and US brands dominating the local market. Here, those in the medical community with an international education tended to develop loyalties to brands that they regularly associated with.
With the expansion of healthcare facilities in the country, the need for more economical and value added products grew. As China grew into a formidable industrial giant, local companies had to multiply their efforts to introduce high quality and economical brands to the market, to protect the sector from an overflow of cheap and inferior products.
In time, many large multinationals shifted their manufacturing plants to China to gain economic advantages. Thereafter, popular brands began to become relatively affordable.
As a technology-based innovative organisation, Technomedics International has implemented a strategy to cater to all these market segments by aligning with reputed and renowned multinationals, and the value segments that cater to the mass market.
The growth witnessed over a quarter-century has been exponential. With the introduction of a wide assortment of clinical specialities, a rapidly growing surgical market, fast developing home care segment and super specialities emerging in the sector, this momentum is expected to persist.
Despite the state possessing a majority stake, it is evident that the healthcare sector has garnered a great deal of interest from the private sector by way of investments.
It is encouraging to see the emergence of medium scale hospitals equipped with advanced healthcare facilities courtesy of private investors' contributions.
Has the company's product portfolio diversified since its inception?
A: We began with a small product portfolio that focussed on selling equipment and devices used in operating theatres and ICUs.
Technomedics International gained a reputation for its ICU ventilator brand Puritan Bennett, which was said to be ahead of its time at the point of its launch.
Our project division specialises in turnkey projects and designing, supplying and installing piped medical gas systems, modular operating theatres, pneumatic tube transfer systems, and air conditioning and hospital architectural products.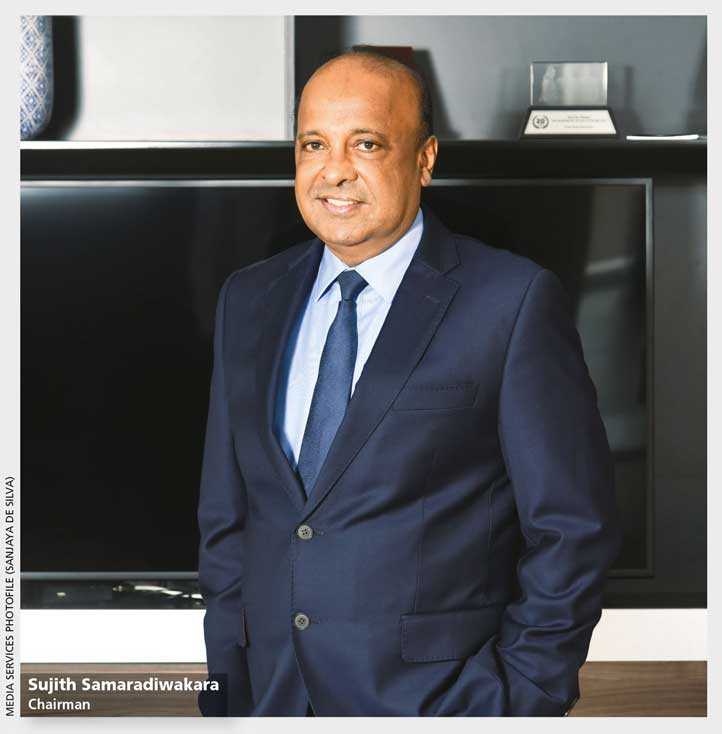 We diversified into the radiology and imaging segment, and are an exclusive representative of the Philips Healthcare brand in Sri Lanka. We now have several installations of MRI, CT, digital radiography (DR) and catheterisation laboratories in the country.
The company has entered the oncology and radiotherapy segments following the inclusion of renowned Varian linear accelerators in its product portfolio.
Technomedics International was one of the first companies to venture into the home care segment with the introduction of home continuous positive airway pressure therapy (CPAP) and bi-level positive airway pressure (BiPAP) devices, and oxygen concentrators for sleep apnoea and home ventilation needs. We have established our own sleep centre, which is positioned as a first in the country.
We have also ventured into surgical specialities – viz. neuro, urology, orthopaedic, ENT and transplant surgery – with highly sophisticated laser devices, navigation systems, surgical microscopes and so on.
Moreover, we've established a niche in the sports medicine, advanced physiotherapy and respiratory diagnostic segments as well with our offering of testing equipment to cater to a wider customer base.
Technomedics International recently ventured into the clinical and diagnostic laboratory business through an acquisition, and I believe this bridged a gap in our product portfolio.
The local manufacturing of medical devices has always been a focus and Technomedics International recently joined hands with globally renowned brand Flexicare. This UK-based company has invested in setting up a state-of-the-art manufacturing facility in Horana to manufacture single-use medical and surgical disposables.
Additionally, Technomedics International recently ventured into the packaging space as part of its growth strategy. The company has acquired a controlling stake in JF&I Packaging with a group of investors.
The proposed target is an established leader in Sri Lanka, has factories in Dubai and Kenya, and is geared to commence operations in Bangladesh. Through this acquisition, we look to combine the strengths of both companies and eventually position Technomedics International among the top conglomerates in Sri Lanka.
– Compiled by Randheer Mallawaarachchi