FLASHBACKS
SRI LANKAN STARTUPS
A TALE OF MANY FACES
The many phases of a budding tech giant
Could you provide an overview of Sysco LABS' history?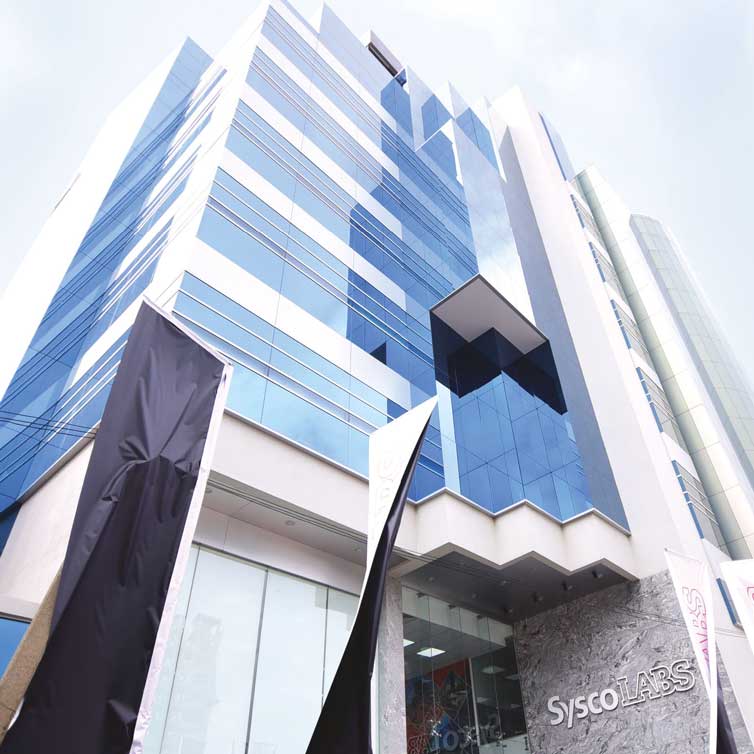 A: Sysco LABS is presently the captive innovation centre for Sysco – positioned as the largest global food service company. The US-based Fortune 500 company took interest in a startup that displayed exciting prospects.
Mani Kulasooriya was a Co-Founder of Latitude655 when it commenced operations in 2006 as a technology incubator. The initial stage entailed the organisation experimenting with a handful of diverse products as it tested the market's reaction to its presence.
My tenure at Latitude655 began in 2009 while the company was testing the waters in consultancy services.
The consultancy field was a lucrative avenue for income generation and enabled us to maintain sustained momentum. As the company grew, we realised that there was great promise in the small and medium size business segment.
Small and medium companies were beginning to gain access and see the value that technology could bring to their organisations. Cloud computing, smartphones and powerful personal computers were sought after by nearly every organisation but many lacked access to an affordable platform for innovation.
Given this context, we decided that Latitude655 needed to determine the ideal way to enable small and medium retailers' access to these technologies, which were previously exclusive to the more large-scale tycoons.
We also understood at this point that there needed to be a crucial intersection between customers and a business. Our goal was to be the catalyst for an online to offline revolution. This was where our idea to build a cloud-based innovative POS system that was connected to the consumer's smartphone, and affordable for small and medium scale businesses, began to take shape.
Latitude655 had already made a name as a consultancy firm as it had been servicing reputed clients such as Yahoo and the Bank of America. However, it identified the value that lay in product innovation and a decision was made to pivot the organisation in a new direction.
Thereafter, the company shifted its unobstructed attention to building an innovative cloud-based POS system – leading to the rebrand to Leapset, which was positioned as an end-to-end product development company.
A proof of concept for this was conducted in Silicon Valley and we were pleased to receive positive feedback from over 100 restaurants.
Following this entrance into the food service space, Leapset formed a close acquaintanceship with Sysco Ventures. This association gradually evolved into a source of funding as the company saw enormous potential in our vision for the future.
To this end, Sysco Ventures made the decision to invest in Leapset in 2013.
Sysco Ventures endorsed our idea of shifting focus to the restaurant sector and thereafter, the organisation decided to move on from the retail market.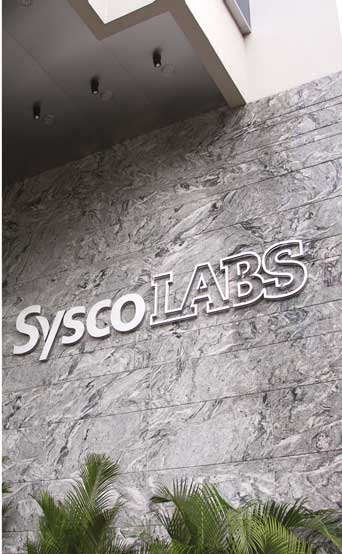 Year 2015 rolled around and Leapset Engineering underwent a rebranding process. We looked for potential names and were inspired by a preferred choice of dessert for many, with CAKE LABS expected to bring an all-round effort to introducing innovation and transformation to the food service sector. Sysco fully acquired us in 2017; and from this point, Sysco LABS continued to develop transformative technologies along with the backing of a global giant.
The CAKE segment was sold to Mad Mobile – a leading mobile platform for enterprise restaurants and retailers – last year.
In what way has the rebranding impacted the company's positioning?
A: I am a firm believer in the need to remain agile and flexible in the wake of change.
The initial stages of any company entail trial and error. Unlike the vision, the mission of the organisation does not necessarily have to remain constant throughout its journey.
We were inspired by the larger names in Silicon Valley such as Twitter, Apple and Google – they rose to popularity, and have simplicity and evocativeness in their brand names. All our rebranding efforts gave us the opportunity to share the organisation's narrative while addressing the intrigue that's generated by a change of name.
How would you describe the evolution of the company's culture since its inception?
A: I'd compare the evolution of a company's culture to the transition of a teen to an adult. The psychical attributes and associated responsibilities tend to change.
However, we try our best to retain the same levels of creativity, innovation and gratification that the teen was accustomed to with the original DNA. That is to say, the culture diversifies as the organisation grows and necessary measures need to be taken to retain a fragment of the original.
Sysco LABS believes in small high-performance teams where each member is provided a considerable level of autonomy. We strive to foster a culture where all employees are empowered to work hard and play hard.
A series of events and activities are regularly hosted to enhance employee engagement as a means to boost team spirit.
The pandemic impacted these plans but we have been innovative, and hosted virtual events in an effort to solidify the team's camaraderie and give our associates a taste of the Sysco LABS lifestyle even when they're working from home (WFH).
What do you consider to be the main contributors to your organisation's success?
A: The success of the organisation is attributed to the efforts of the amazing teams that work tirelessly to take Sysco LABS to greater heights.
Sri Lanka has great engineering talent; and it is my belief that harnessing this talent and elevating them to a global platform – and thereby highlighting local creativity and innovation throughout the world – has been one of Sysco LABS' primary reasons for success.
Sysco LABS thrives on innovation, learning, and adopting innovative technologies, frameworks and methodologies. It is important to remain updated about the latest innovations that are discovered by other players in the market and attempts need to be made to apply the findings into the organisation's daily operations.
I believe that having this innovation and continuous learning in our DNA has been the second reason for our success.
How important are continuous innovation and learning in the food service business?
A: Continuous innovation and learning are integral to every industry. The integration that used to be a longer and more gradual process has become swift and express, as the adoption and disruption of digitalisation is merely an inevitability.
The adoption and disruption that has taken place in the pandemic ridden era is testimony to the acceleration over the past two years.
We see that consumers spend most of their day connected to the internet. More transactions are carried out online, and the search for convenience led to an increase in collaborative technologies such as Zoom and Microsoft Teams.
As for the food service sector, we noticed that supply chains have become much shorter, and priority is given to nimble and speedy delivery.
Digitalisation drives consumers in the modern era. Industries need to adapt accordingly if they're to be connected to their customers.
What are the main challenges that Sysco LABS has tackled over the years?
A: I believe that my team can face any technical challenge.
Finding investors was a hurdle initially but this was naturally resolved after integrating into Sysco.
Meanwhile, explaining the specifics of the sophisticated technologies we deliver was a slight challenge initially given the fact that it was a period when technological awareness among consumers and investors had room for improvement. This has changed significantly as stakeholders are beginning to see the value that technology can offer.
Marketing the excellence of Sri Lanka was yet another barrier. Extensive education was required, considering that our country is relatively unknown in the US – especially for tech.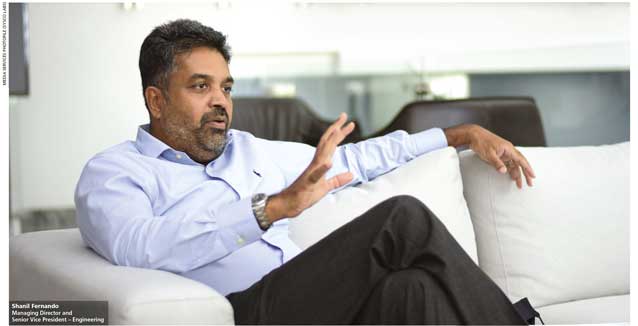 And what major projects has the company undertaken over the years?
A: Sysco LABS is responsible for the development of a robust state-of-the-art e-commerce platform on behalf of Sysco, which enabled customers to order food online and have the orders delivered directly to their businesses through a sophisticated delivery network.
The scale and size of the market was one of the biggest challenges. Certain considerations needed to be addressed while carrying out this project.
And the fact that Sysco LABS had to build this modern e-commerce platform from scratch and synchronise with Sysco's existing technology platform posed a major challenge. This platform extends a unique end-to-end customer experience.
Where do you envision Sysco LABS heading in the future?
A: Sysco LABS is still a small but highly strategic component of the global giant that's Sysco. Given its positioning as the largest global food distributor, it has partnered with vendors throughout the globe and there are still more opportunities for our teams to excel in. I am excited about the value we're currently offering Sysco; and we can take this ingenuity, innovation and creativity into the future too.
– Compiled by Randheer Mallawaarachchi