FITCH WIRE
Financial Institutions Ratings Face Four Long-Term Megatrends
Thu 12 Nov, 2020 – 12:57 PM ET
Related Fitch Ratings Content: The Next Phase: Megatrends and Financial Institutions' Ratings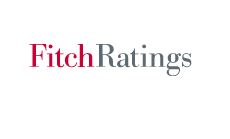 The pandemic will have far-reaching effects that will accelerate existing disruptive trends. First, we expect lasting economic scars in many jurisdictions, leading governments to play a deeper economic role. Second, we expect this to be accompanied by even lower policy interest rates, for longer. Third, maximising online activities, without human intervention, will accelerate digital transformation. Fourth, the pandemic will invigorate efforts to shift to a more sustainable economy.
Unless mitigated, the lasting economic scars and even lower rates will broadly have negative rating impacts, particularly for the insurance and developed market bank sectors, over a five-year-plus timeframe. In contrast, digital transformation will have a low or medium positive impact across most FI sectors. The shift to a more sustainable economy will have a medium negative impact on most FI sectors, but with some positives at a sub-sector level.
Smaller banks are more likely to face a negative rating impact than large or systemically important banks, and low rates are likely to be more challenging for NBFIs in developed markets than those in emerging markets, and for long-tail risk insurers with limited ability to reprice.
The report "The Next Phase: Long-Term Megatrends' Impact on Financial Institutions Ratings" is available at www.fitchratings.com or by clicking the link above.
Contact:
Monsur Hussain
Senior Director, Financial Institutions Research
+44 20 3530 1793
Fitch Ratings Limited
30 North Colonnade
London E14 5GN
David Prowse
Senior Director, Fitch Wire
+44 20 3530 1250
Media Relations: Louisa Williams, London, Tel: +44 20 3530 2452, Email: louisa.williams@thefitchgroup.com