FINANCIAL SERVICES
Ananda Seneviratne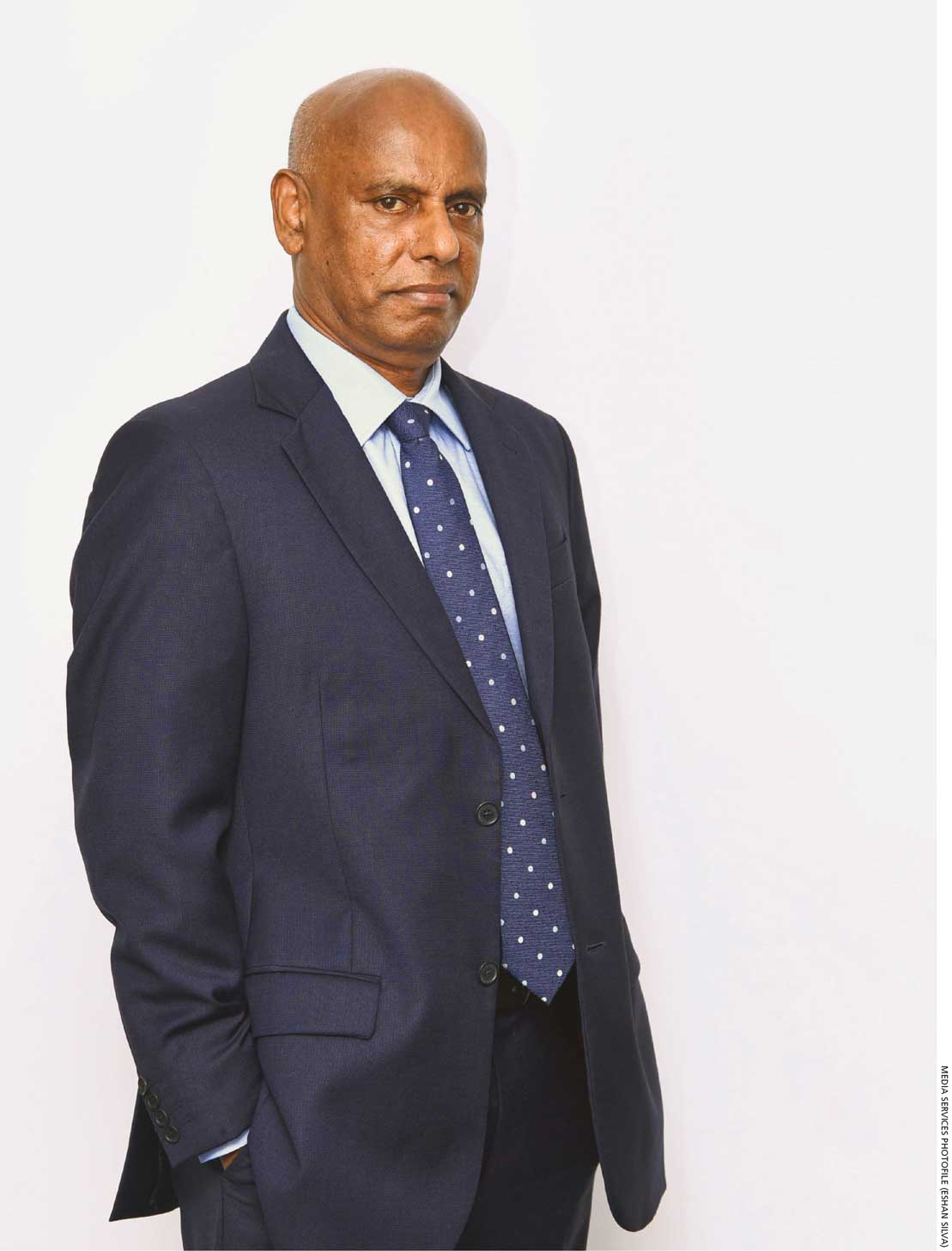 CUSTOMISATION WILL BE KEY
An update on Sri Lanka's finance sector and what the future may hold
Finance sector today in a sentence
A vital sector to the economy that empowers small and medium-size enterprises (SMEs), grassroots level entrepreneurs and other individuals.
How it helps them
By enabling them to identify and achieve their financial objectives conveniently.
Three strengths of the sector in the present scenario
Flexibility, resilience and agility.
Three weaknesses of the finance profession
Gradually being over regulated, there's a high level of competition and the banks are encroaching into the areas of the finance sector.
Three new prospective customer segments
Young entrepreneurs, female dominated household businesses and small-scale agriculture-based intermediary value providers.
Three evolving consumer trends or behaviours
Today's customers are extremely educated and enlightened – so they're cost savvy and demanding.
Three barriers to the profession's growth in Sri Lanka
Informal markets, the sector's increasing controls and a lack of investment in technology.
Your thoughts on gender balance in the profession
Unfortunately, women are inadequately represented in the finance profession.
Main impact of COVID-19 on the sector
There's an escalation of arrears due to the pandemic and some clients are using the situation to defer repayments, crippling many key sectors as a result.
The other sectors are…
Tourism, passenger transportation and daily wage earners.
The focus to enhance the sector during the pandemic should be…
We need to target industries that have thrived despite COVID-19.
An initiative that can support this
Provide viable and reasonable repayment or settlement plans for clients impacted by the pandemic.
Another approach to enrich the sector
Empower IT platforms to enhance the digitalisation of basic transaction models.
Scope of the sector in Sri Lanka
It has high growth prospects given the proposed Colombo International Finance Centre (CIFC) hubs and positive impacts from consolidation.
What more can the sector look forward to
Greater opportunities with new entrants coming into the sector due to the development of rural areas.
Regional finance sectors in a nutshell
This massive market has high prospects with expected growth in the Indian and Chinese economies.
Local vs. regional finance sectors in a few words
We are minuscule, and our finance sector needs to be highly capitalised with an infusion of funds and investments.
So what needs to be done…
We need to have large players in the local market compared to the regional demand.
Describe the sector for millennials and gen Z in a sentence
It will provide customised financial requirements through flexible and convenient solutions to help make their dreams come true.
This will be supported by…
Strong customer engagement and credibility.
Sri Lanka's competitiveness in a few words
Competitiveness will be limited unless we grow our institutions to suit the size of global transactions.
How this could be improved
The ratings of the country must be improved to become competitive and attract investors to grow funds so we can be a part of competitive markets.
Impact of the digital age in Sri Lanka
Redefining convenience and flexibility – through trustworthy and secure mediums – using connectivity and networking.
Virtual team management in one sentence
Self-driven work mentality that's collectively aiming at the desired goal by creating a responsible work-life balance through a digital platform.
Digital security in business insurance
It is limited.
Productivity is serving the sector and economic growth
Yes, since it will highlight the most effective way of using the limited resources we have.
Corruption is affecting the sector and economic growth
Yes, it negatively impacts the sustainability and productivity of operations.
The finance sector in five years' time
Competition will be irrelevant as creative financial solutions with greater customisation will be in place.
How this will benefit the sector
By leading companies towards success through an improved focus on niche market strategies.
Your mantra for success is…
Focus and simplicity will enable you to move mountains.
Compiled by Ashwini Vethakan
Ananda Seneviratne is the Managing Director of Siyapatha Finance