FED FALLOUT
Global stocks mostly rise on Yellen testimony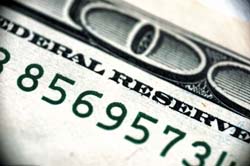 New York, United States | AFP | Thursday 7/14/2017 – Global stock markets were mostly higher on Thursday with the Dow edging to another record, boosted by remarks from Federal Reserve chief Janet Yellen that investors interpreted as a sign US interest rates would not rise rapidly.
Europe's main indices jumped by between 1.2 percent and 1.6 percent on Wednesday after Yellen again pledged a "gradual" approach to US interest rate increases.
Paris and Frankfurt rose slightly on Thursday while London was flat.
The gains on Wall Street also were more modest compared with Wednesday although good enough for the Dow to notch its second straight record at 21,553.09.
"There was this fear in the market that the era of easy money was going to end more abruptly than thought," said Vincent Deluard of financial services firm INTL FCStone.
"It's reassuring to see that the world's largest central bank is still not-too-hot, not-too-cold" over its rate stance, he told AFP.
Yellen on Wednesday said the US central bank would keep raising the benchmark lending rate gradually as long as the world's top economy continued to grow as expected, taking into account inflation remained below its two percent target.
But on Thursday, she stressed that policy is not set in stone and could change as new data come in.
In her testimony Thursday, she also cautioned that boosting US economic growth to the Trump administration's target of three percent would be "quite challenging," in part because of difficulty accelerating productivity growth.
Analysts in the US are looking ahead to second-quarter earnings period. A handful of large companies already have reported results but statements coming Friday from JPMorgan Chase, Citigroup and Wells Fargo will begin the earnings season in earnest. Shares of all three banks rose Thursday.
Companies in the S&P 500 are expected to report an increase of six percent in operating earnings per share compared with the year-ago period, according to CFRA Research.
US stocks on Thursday got a lift after big box store Target increased its earnings forecast for the second quarter, citing improved traffic and sales trends.
Target shares jumped 4.8 percent, Wal-Mart Stores gained 1.5 percent, Macy's 4.1 percent and Best Buy 2.5 percent.