FAIRWAY
Fairway Sunset is launched!
The Fairway leisure arm is ready to launch Fairway Sunset in Galle, in addition to its already successful launch of Fairway Colombo Hotel which just celebrated its 2nd anniversary with service par excellence and has created a benchmark in the hospitality sector of the city by providing guests with a superlative stay accompanied by delicious cuisine.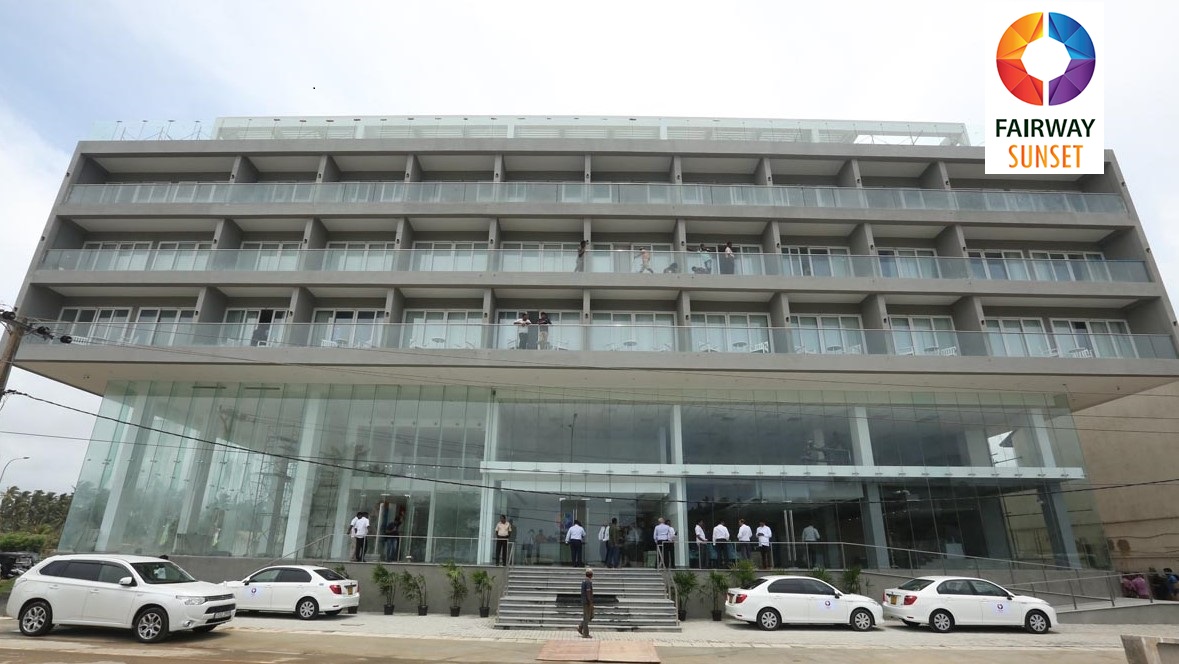 Located in the idyllic coastal City of Galle, the hotel boasts of 65 Luxury Rooms and 19 Luxurious 2 and 3 Bed Serviced Apartments, a Spa and a Rooftop cocktails and Bistro Bar with breathtaking panoramic views. Not only does Fairway Sunset cater to every conceivable need and want with a host of modern facilities and amenities, it also provides a spectacular view from one's own room of the sunset, which is so striking that it inspired the hotel's name, and has not been matched thus far by any other hotel. In addition to all this, it is only an hour's ride away from Colombo on the Southern Expressway (E01), 10 minutes from the Galle Fort and is easily accessible from the Galle – Matara Road (A2).
Situated half way between the South East Coast and the West Coast, Fairway Sunset is also strategically located allowing the traveler the opportunity to take a well-earned rest before exploring the rest of the isle. An ideal mid tour stop to relax, replenish and rejuvenate oneself before completing the rest of the tour. Furthermore, this hotel is close to many historical sites in Galle such as the Fort, Lighthouse, Unawatuna Beach, National Museum of Galle, Jungle Beach, Maritime Archaeology Museum, Japanese Peace Pagoda, Galle Harbour, Old Gate, Flag Rock Bastion, Rumassala Sanctuary, Dewata Beach, Ahikava Surf and the Koggala Beach.
Since Fairway Sunset is a haven of hospitality where guests can enjoy the convenience of modern amenities as well as the beauty of nature, it provides a degree of service that cannot be matched by any other. A stay here would definitely create memories that cannot and will not be easily forgotten.