FAIRFIRST INSURANCE
Progressing through a healthy work and life balance to deliver the best results: Fairfirst on a winning spree
Fairfirst Insurance, dedicated to being a passionate advocate of Sri Lanka's sporting fraternity and a big believer in having fun at work, has constantly excelled at various mercantile sports tournaments throughout 2022. Fairfirst's empathetic and authentic culture has helped groom an unwavering sporting culture that has fueled and recognised its employee's sportsmanship, thus creating a win-win mentality both on and off the field.
The Fairfirst sporting drive was initiated as a wellness platform to create a best-in-class work-life balance that facilitates employees to achieve their best in their personal as well as corporate lives. Fostering a 'Work hard, Play harder' culture, the employees are encouraged to focus on their profession and have time for themselves by engaging in activities that nurture young talent and motivate them to excel in all spheres.
Most recently, Fairfirst employees have established themselves as champions in many notable Sri Lankan mercantile tournaments. Their recent 2022 championships at the Mercantile Cricket, Rugby, Football and Netball tournaments are a testament to the talents and dedication of Fairfirst employees to be the best at whatever they do.
Commenting on these achievements, Fairfirst's Chief Executive Officer, Sandeep Gopal shared, "We believe that our employees should bring their whole self to work and we encourage them to pursue all opportunities for their progression whether it is their job or sports. Sports is a great way to bring people together and during these tough times we need sports to help bring us closer to the communities we serve."
Fairfirst Insurance Limited is part of the global Fairfax Group. The Group is a leading property and casualty insurer, reinsurer and investment manager, headquartered in Toronto, Canada. Fairfirst serves individuals, businesses and institutions across this beautiful island through a versatile workforce spread across the comprehensive branch network, affinity partners and brokers in Sri Lanka.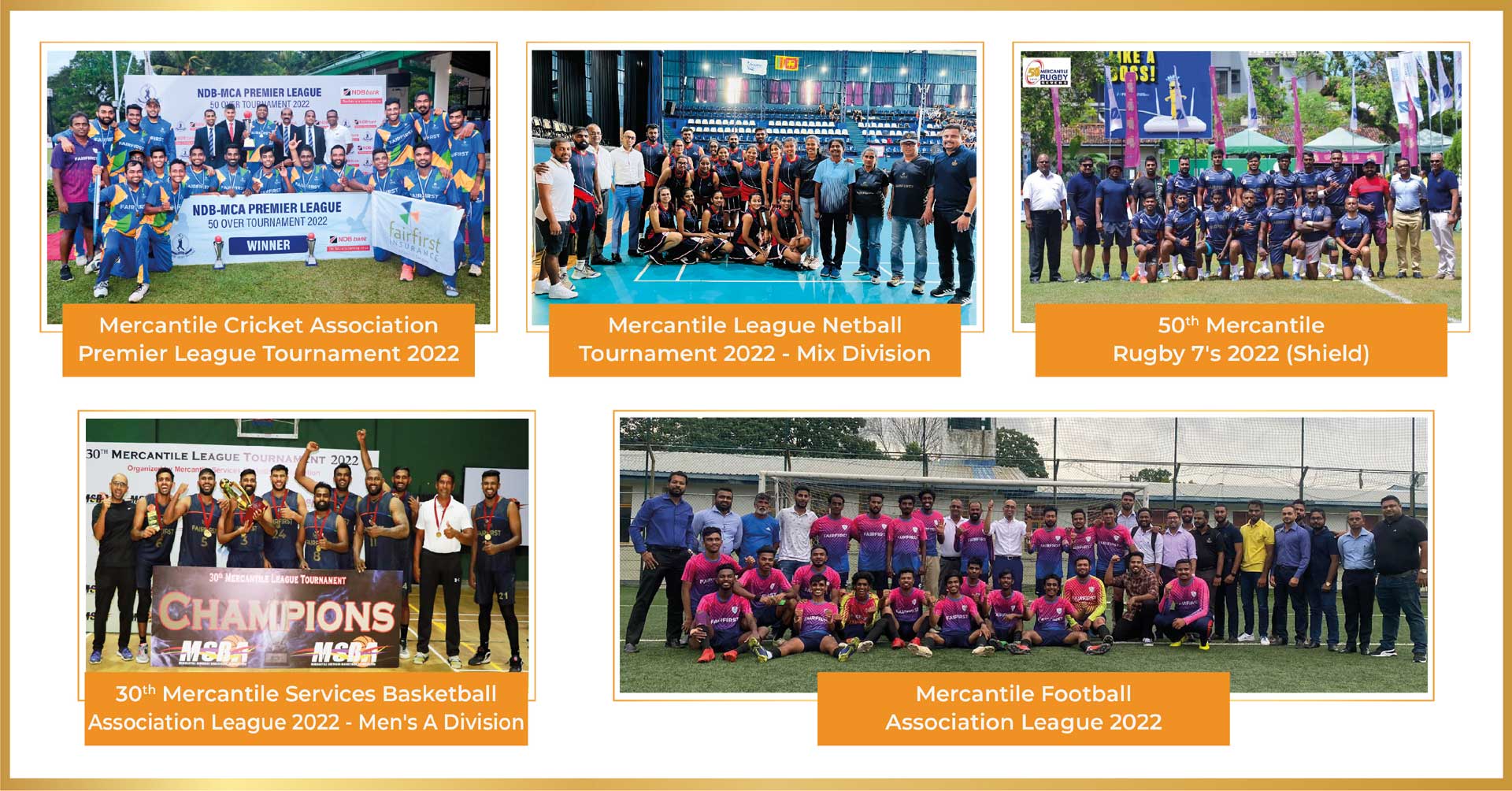 2022 Fairfirst MCA Championships