EXCLUSIVE FEATURE 

NOBEL PEACE PRIZE
A QUEST TO END HUNGER AND FOSTER PEACE
An exclusive interview with the Executive Director of the World Food Programme (WFP) – David Beasley
Q: On behalf of your 18,000-strong worldwide team, what does being awarded the Nobel Peace Prize mean to the World Food Programme?
A: All of us at the World Food Programme (WFP) are thrilled beyond words. We're deeply humbled that we have been honoured with the Nobel Peace Prize.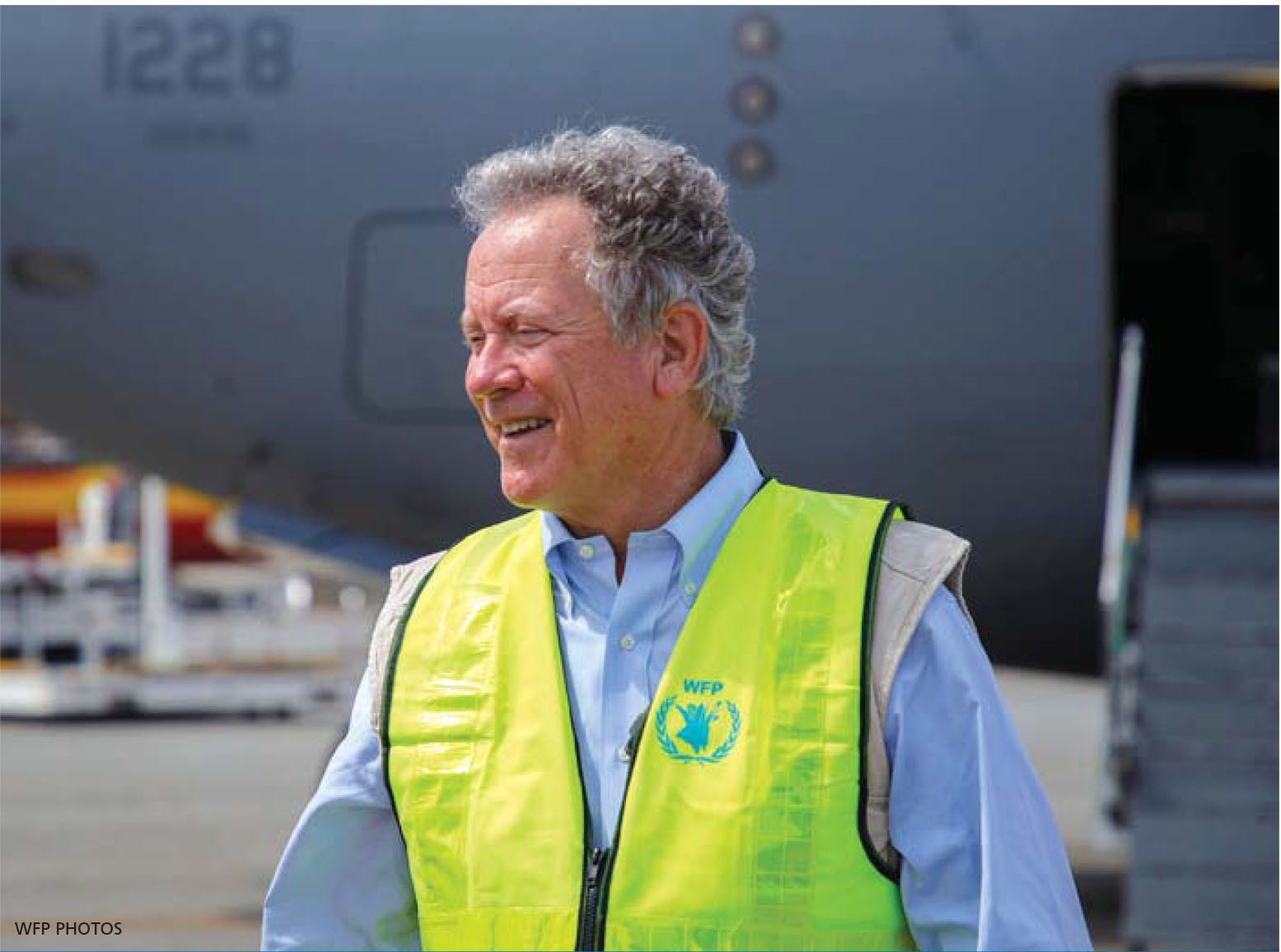 Every day, every minute, every second, a WFP staff member is putting his or her life on the line to bring food and hope to nearly 100 million hungry children, women and men across the world – this award is in recognition of the sacrifices made not only by our staff but also our partners and humanitarian workers globally.
Having felt that initial thrill, we are also acutely aware of the responsibility and trust that the world has placed in us. The Nobel Peace Prize comes at a time when hunger is on the rise – 690 million people go to bed hungry and nearly all the world's major food crises are driven by conflict. There can be no lasting peace when men, women and children are hungry.
WFP's work – providing food as a building block of life and a cornerstone for peace – remains relevant and necessary; more so now.
Q: The Norwegian Nobel Committee has stated that the 2020 award was bestowed on WFP "for its efforts to combat hunger and for its contribution to bettering conditions for peace in conflict affected areas…" Could you elaborate on your efforts to combat acute food insecurity and hunger, especially in conflict zones, and the risks that such actions entail?
A: As the world's largest humanitarian organisation, WFP has been working on the front lines of conflict and natural disasters for more than 50 years, saving lives in emergencies and bringing hope to millions caught in conflict.
From the rebuilding of post-war South Korea in the late 1960s, through the emergency response after genocides in Cambodia and Rwanda, the long-running conflict in South Sudan and the more recent wars in Yemen and Syria, WFP has supported communities and helped people back onto their feet.
But we don't need to look so far – in Sri Lanka, at the height of the country's 26 year civil war, WFP mounted a massive and complex operation to assist one million people on both sides of the conflict. Post war, we helped displaced people return to their lands and build resilience against threats to their food security. We supported school meals for children, and nutritious foods to be given to vulnerable mothers and malnourished children – underpinning promise and prosperity for the future.
WFP operates in some of the toughest places on Earth – be it conflict zones amidst natural disasters or fighting pandemics. There is a human cost to our work with staff members putting their lives on the line in their efforts to change the face of hunger. Our employees are committed to the people we serve.
Q: How and where has the COVID-19 pandemic exacerbated the plight of those who are destined to go hungry and even at risk of starvation?
A: While conflict and insecurity remain the main drivers of hunger, COVID-19 is hugely damaging the ability of communities to cope. The socioeconomic impact of the pandemic has left refugees, communities caught in conflict, and those living at the sharp end of climate change at higher risk of starvation.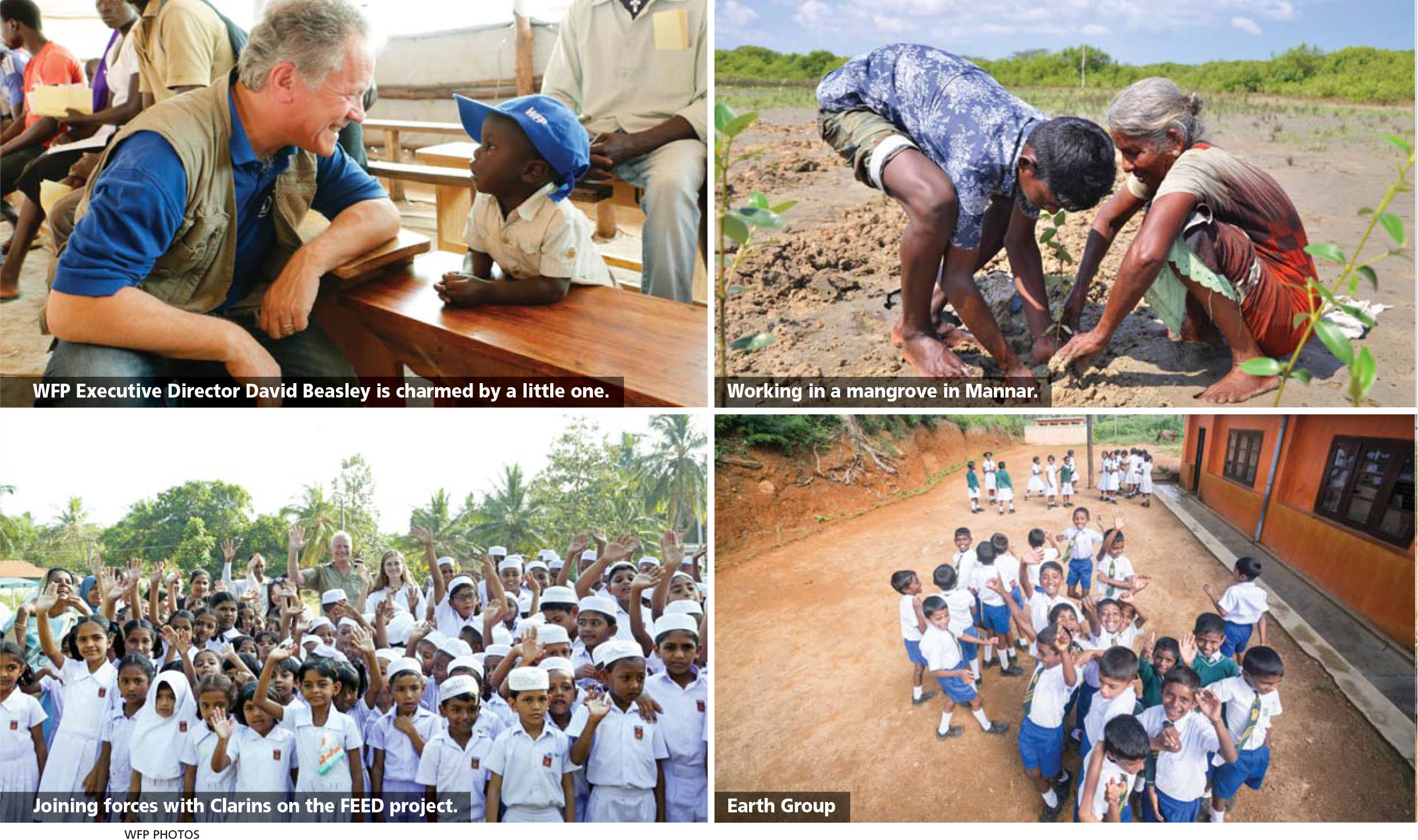 But that's not all. The COVID-19 pandemic has ushered hunger into the lives of urban populations who were previously able to put food on their table.
WFP estimates that the number of acutely food insecure people could jump by 80 percent to 270 million by the end of 2020. For many of these people, WFP is the only thing standing between them and starvation.
COVID-19 leaves few lives and places untouched.
In Sri Lanka, the pandemic has dealt a severe blow to the economy as foreign investment goes down. Tourism – a major industry in Sri Lanka – has been decimated by the pandemic. Even before the pandemic, Sri Lanka had one of the highest prevalent rates of childhood wasting in the world at 15 percent – and COVID-19 only exacerbates the problem.
As I've said before, until the day we have a medical vaccine, food is the best vaccine against chaos. We need to ensure that those who are facing the brunt of hunger have access to national social protection systems, which act as a safety net, in order to catch the most vulnerable before they slip into poverty and destitution.
Q: The Norwegian Nobel Committee has noted that "as the UN's largest specialised agency, the World Food Programme is a modern version of the peace congresses that the Nobel Peace Prize is intended to promote." What more can be done – especially by UN agencies and governments alike – to promote peace on Earth?
A: Hunger is both a cause and an effect of conflict. Food insecurity inevitably worsens when fighting pushes people from their homes, their land and their jobs. At the same time, it is clear that hunger can exacerbate conflict. Food shortages deepen existing fault lines, fuelling grievances.
This intrinsic link between hunger and conflict has been explicitly recognised by the global community with the passing of the UN Security Council Resolution 2417, which WFP and other UN agencies were instrumental in promoting. This was a crucial and historic step.
Food assistance saves lives for those caught in conflict and natural hazards, and throws them a lifeline. But food assistance is also a vital tool for promoting longer term development, stability and peace. Effective social safety nets; smallholder farmers able to find buyers for their produce; strong community infrastructure like irrigation wells, fishponds and vegetable gardens all help build resilient communities who are able to bounce back after a disaster.
As COVID-19 deepens hunger and misery, concerted action from governments, the private sector, and individuals is needed if we are to stop the erosion of hard-won development gains.
The threat of famine is stalking many millions of people in places like Yemen, South Sudan, the Sahel region of West Africa and northeastern Nigeria where COVID-19 has combined with conflict and climate shocks as a key driver of hunger.
WFP is reaching those whose governments cannot help, putting measures in place to assist the hungriest of the hungry, and staying and delivering for those furthest behind. But we cannot do this alone. A global effort is required to invest resources and energy to get help where it is needed most.
Business and individuals must step up. It is in their own interest to support strong markets and prosperous communities. As the pandemic spread across the globe, markets dipped and supply chains came to a halt – reminding us that we live in a highly interconnected and inter-reliant society.
If we truly seek peace, we must act now; and we must act as one, for the common good of humanity.
Q: You are on record as saying that funding constraints are hampering WFP's efforts to mitigate the impact of hunger in times of crisis such as this. What is your message to rich nations and individuals in the context of mobilising the funds that are desperately needed?
A: Despite the enormous challenges, in the first six months of 2020, WFP was able to continue its lifesaving operations, scaling up to meet emerging humanitarian needs and responding to the socioeconomic impact of the pandemic. We are mobilising to meet the food needs of up to 138 million people in 2020 – the biggest humanitarian operation in WFP's history.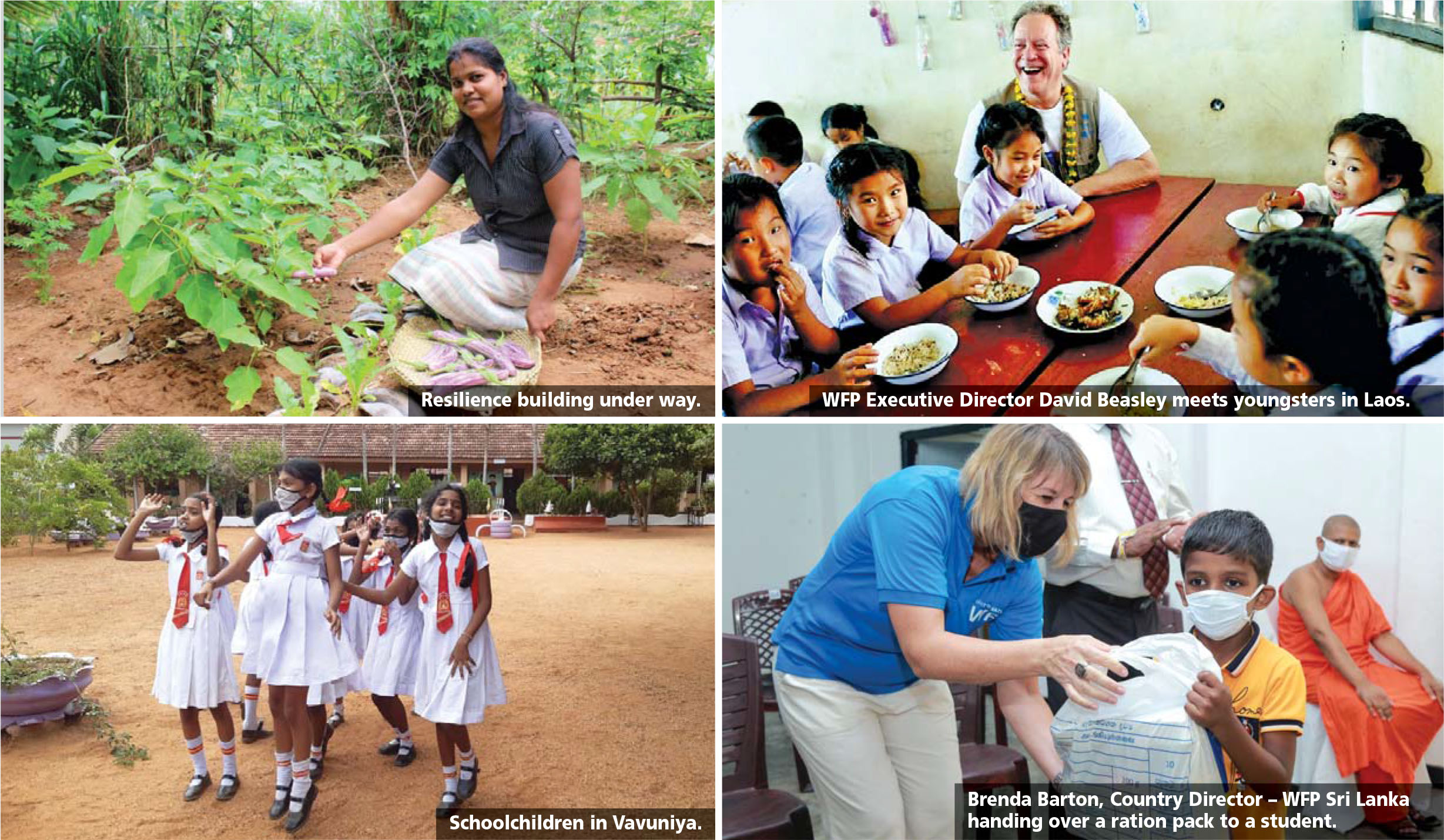 I have used every opportunity possible to sound the alarm and encourage governments, private companies and individuals to step up now, before it's too late. We all need to look beyond our borders and support communities in the short term as well as long term.
Investing in WFP food assistance means investing in an essential requirement to keep people healthy and alive, and limiting their inclination to flee elsewhere, with all of the disruptions to local, regional and global economies that this entails.
Supporting WFP also ensures that longer term investments in resilience and development are protected, and communities will be better equipped to get back on their own feet once the pandemic has passed.
Ending hunger and fostering peace cannot solely be achieved by governments and institutions. High net worth individuals need to step up and respond to this global crisis that has touched each of us, but especially those who are unable to meet their basic need for survival – food.
Q: Your message to those of us in Sri Lanka is…?
A: As the world struggles through challenging times, in the true spirit of humanity that WFP embodies, I call upon everyone to bring food and hope to the millions across the globe who go to bed hungry.
Food security forms the basis of a strong and prosperous nation and all of us – especially individuals and the private sector – must share our skills, expertise and resources to ensure enough food for all.
Our work in Sri Lanka goes back to 1968 and since then we have been supporting the country in times of crises like the 2005 tsunami response, as well as building stronger and sustainable food systems for communities to improve their livelihoods through self-reliance programmes.
We are also supporting the government's disaster preparedness teams to better prepare for and respond to emergencies, when they strike and during the subsequent recovery. We welcome greater engagement from Sri Lankan businesses that will not only benefit the people of Sri Lanka but also the wider global community.