ESTATE SECTOR
DIVIDED ECONOMY
Dr. Jehan Perera laments the plight of the island's often-forgotten estate communities
Government leaders frequently report on the rapid strides that the country is taking to achieve its development goals. They are able to show concrete evidence, in the form of visible assets that include the newly opened Independence Square shopping arcade, two new expressways and modern improved roads, and the new metropolis of Hambantota. But there is a problem with the Government's development – i.e. compartmentalisation.
Some segments of society are prospering, but there are even larger sectors in the country – and of its people – that have been left out. This is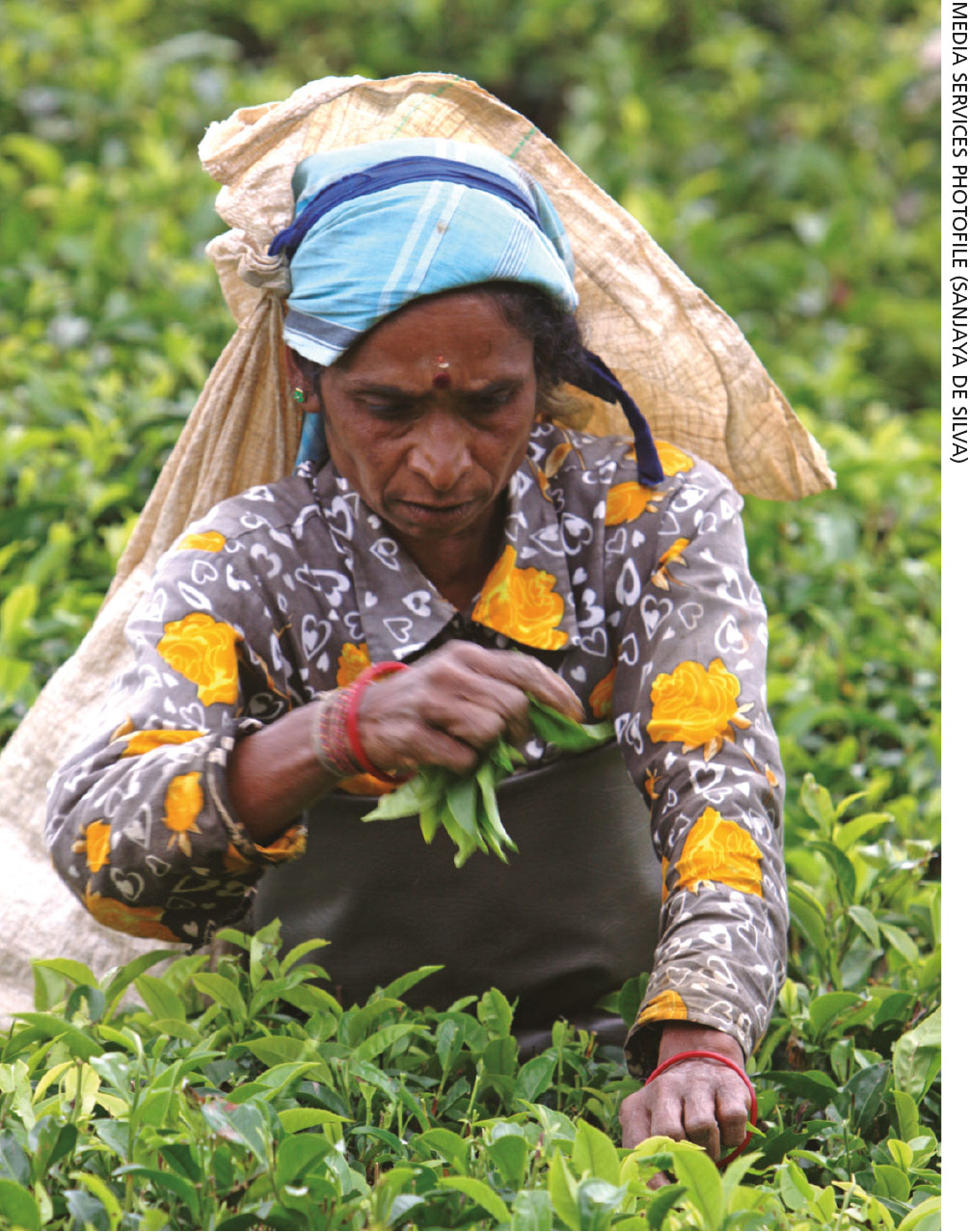 a recipe for inequity and injustice; and for polarisation, with bitterness as its fruit.
According to recent research by the Institute of Policy Studies (IPS), people in Sri Lanka's estate sector are one of the most marginalized groups in the country. Its findings reveal that families working on estates are among the country's poorest, in terms of nutrition – about 30 percent of children under the age of five are underweight, nearly one-in-three infants have low birth weight and a third of women of reproductive age are malnourished.
The IPS report also points out that in the estate sector, household socio-economic status is considerably lower than in the rural and urban sectors. Almost 61 percent of estate sector households fall into the poorest category, while in the urban and rural sectors, this figure is eight and 20 percent respectively.
I gained first-hand experience of the deep-rooted poverty in the estate sector, when I travelled to Hatton. Here, I interviewed several young students from the estate sector – as part of a scholarship scheme initiated by the Rotary Club of Carmarthen, Wales – who had gained admission to university.
Most of these students came from families where the parents took home no more than Rs. 10,000 a month. One showed me his mother's monthly payslip, with a takehome pay of Rs. 8,500 – although the total earnings were Rs. 13,000, there were deductions for EPF/ETF and salary advances. In addition, there was a Rs. 5 charge for the payslip itself, indicating how carefully estate management extracts a maximum from workers.
In some cases, I found that only one parent was working, as the other was no longer living or had retired. It was difficult to believe that these families could make ends meet.
I took the opportunity to ask these young university students what they thought the main problem in the estate sector is. Many of them referred to the cost of living and the low incomes of their families. Some spoke of the difficulties of studying in a line room, with neighbours and disturbances around them.
Then, I had the good fortune to be accompanied by Dr. A. S. Chandrabose, a Senior Lecturer in Social Studies, who was involved in teaching the subjects of Economy of Sri Lanka and Comparative Economies. As an academic who had studied the estate sector over the years, it was his view that the main problem of the people living within the sector was the inability to own their land or house.
In an academic paper, Chandrabose wrote that "nearly 89 percent of the people in Sri Lanka live in a single housing unit, and people occupying slums or shanties have drastically reduced, and [they] constitute less than one percent. However, the national housing conditions do not exist in the estate sector, and around 56 percent of the estate workers are still living in line rooms, which were constructed by the British in the early 19th century."
Government statistics presented in the Consumer Finance and Socio-Economic Survey of 2003/04 indicate that 83 percent of urban families and 95 percent of rural families own their homes; but in the estate sector, only 22 percent possess their own homes.
In his election manifesto – Mahinda Chinthana – President Mahinda Rajapaksa promised: "One of my major goals is to make the plantation community, a house-owning society. Accordingly, instead of living in 'line rooms,' every plantation worker family will be a proud owner of a new home with basic amenities by the year 2015."
As 2015 is set to be an election year, there is the possibility of the Government seeking to woo the support of the estate Tamil community once again. The estate Tamil people I spoke to remain hopeful of a national leader who will look after their welfare, and make them feel that they too are an integral part of the larger Sri Lankan nation.