FITIS
Epic Lanka collaborates with FITIS as Corporate Partner Sponsor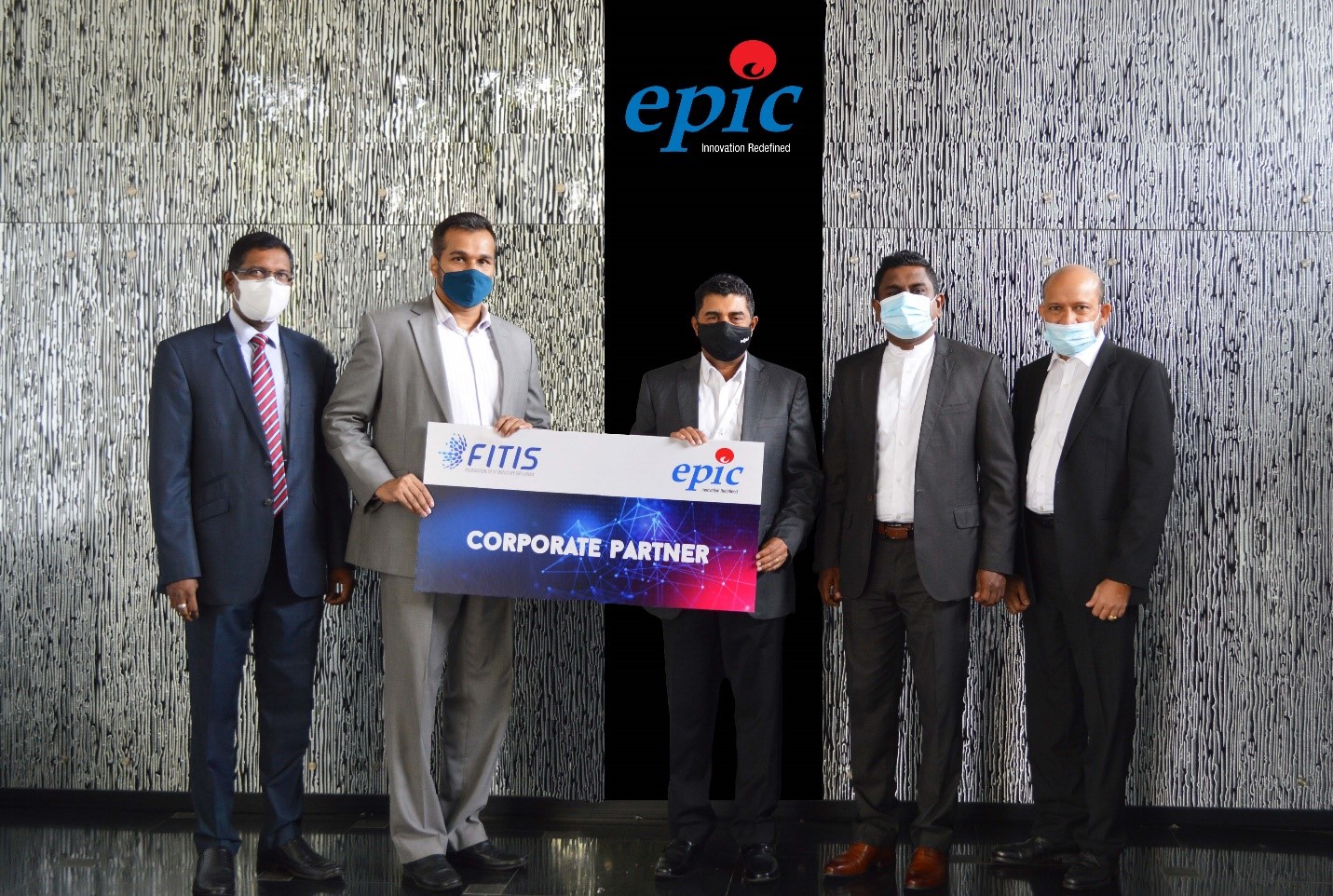 Epic Lanka, a pioneer in Fintech solutions and digital transformation in the local IT industry, has teamed up with the Federation of Information Technology Industry (FITIS) as a Corporate Partner Sponsor in a strategic move to expand its collaborative and industrial reach. With over more than 20 years of experience in transforming state and private enterprises through innovative solutions, the partnership with FITIS will initiate a progressive change in the ICT landscape of the country.
The sponsorship cheque was recently handed over by the Executive Chairman of Epic Technology Group Dr Nayana Dehigama to Abbas Kamrudeen, the Chairman of FITIS.
Welcoming Epic Lanka onboard for the year 2021, the Chairman of FITIS Abbas Kamrudeen said that it was indeed a pleasure for FITIS to have a leading and award-winning technology solutions provider with a success story that spans over 20 years to complement its future activities. "I am very pleased to welcome Epic as a Corporate Partner of FITIS and I believe this partnership will tremendously benefit both organizations alike," he said. Kamrudeen also noted that having Epic onboard is an endorsement of the Federation's mission to continue to serve the society by promoting and developing the ICT sector.
Expressing views on the sponsorship, the Managing Director and CEO of Epic Lanka (Pvt) Ltd. Viraj Mudalige said, "We are truly honoured to join hands with FITIS as a corporate sponsor in 2021. With a solid reputation for providing platforms to many local IT companies, we believe that FITIS would serve as the ideal strategic partner for Epic to exploit new opportunities and extend our innovative capabilities".
Established in 1998, Epic is an award-winning regional technology leader in adopting and delivering modern technology across the Banking, Financial Services, and Government sectors in local and international markets. With operations in Sri Lanka, Malaysia, Singapore and Japan, Epic has provided global solutions in Fintech, information system security, enterprise digitalization, mobile applications, e-payment application development, e-government solutions, and document management systems.