ENTERTAINMENT INDUSTRY
GOING BACK TO
THE MOVIES?
Efforts are underway to revive the entertainment industry – Janaka Perera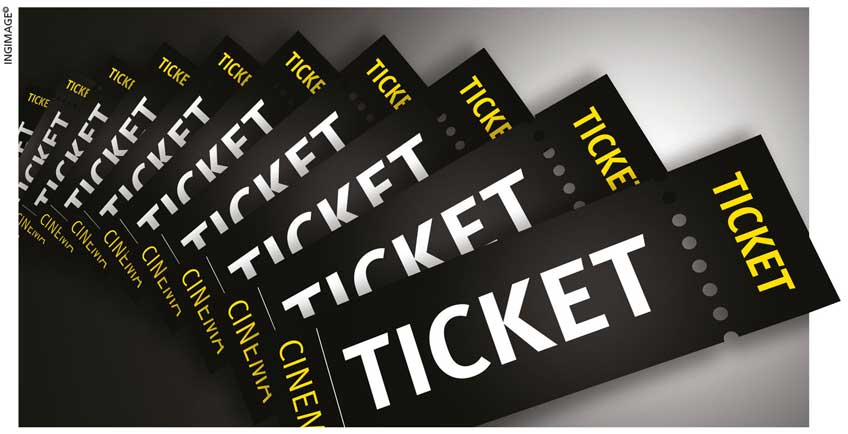 The pandemic has changed standard business practices of industries the world over. Among the hardest hit is the entertainment industry including those who rely heavily on live performances to earn a living.
With everyone forced to physically distance, isolate and avoid large gatherings, only a limited number have been permitted to attend weddings and other social functions. Consequently, the entertainment industry has felt a series of knock-on effects. From performers to production assistants, workers are being forced to reinvent themselves to make ends meet.
Much like film productions, live music performances employ a large number of people. All of them have been forced to rethink how they can convey their artistry to the many people who are stuck at home with a smartphone, computer or TV as their only means of interaction.
Some performers as well as cast and crew members in theatre groups, orchestras and so on work in purely live settings sans pre-recordings. And let's not forget about support staff such as video editors, makeup artists, wardrobe experts, production assistants, camera operators, lighting and audio technicians, booking agents, venue promoters and directors who are also vital to any production.
The suspension of open-air musical shows has affected the organisers and other stakeholders associated with these events. Many people who attend open-air musical shows include low income groups such as small-time vendors, manual labourers and tuk-tuk drivers. They too have been affected by what has transpired.
So far, there has been no official assessment of the pandemic's negative impact on the music segment. Only the views and proposals of those affected by the situation are available.
It seems the only area that has shown some improvement is where new compositions and creations are being introduced using YouTube and other social media platforms. According to Sinhala music scholar Abhisheka Wimalaweera, lockdowns and restrictions on mobility have given artistes time to think, as well as experiment with new creations and compositions.
How this will pan out will be seen in the near future; but apparently, many professional musicians and singers are in the doldrums.
At the time of writing, entertainers are being gradually given the opportunity to resume activities – provided there'll be no outbreak of a fourth wave
of COVID-19. Needless to say, they have to act with caution and responsibility while strictly adhering to health guidelines.
Among the worst affected are the cinemas, which had been on the decline over the past few decades for various reasons. We have never had an export market worth talking about for local films except for a few productions that won awards at international film festivals. But some of these did not attract local audiences and eventually, they failed financially.
So the restrictions due to the pandemic have dealt the cinema sector what can be considered a virtual death blow. Many in the sector lament that they haven't been able to recover what they invested in producing the films let alone earn profits. Some films that were produced almost 10 years ago are still in a queue awaiting release.
According to film director Donald Jayantha, the country had some 400 cinema halls by the end of the 1970s. Today, only 32 of these remain. All cinema halls in small towns have been closed.
Most have been converted into supermarkets or other business establishments. In Colombo and its suburbs, a few of these buildings have cinemas only on the upper floors, Jayantha says. He complains that the owners screen foreign movies (both English and Tamil from South India) but don't accept Sinhala films.
The Indian cinema sector occupies third rank in the world whereas its Sri Lankan counterpart has fallen to 55th place!
In August, Committee on Public Enterprises (COPE) Chairman Prof. Charitha Herath directed the National Film Corporation (NFC) to steer the local cinema sector to a revival in collaboration with all leading stakeholders by preparing a short action plan for 2021/22. This includes constructing modern cinema halls in rural areas.
Cinema halls and multiplexes were recently allowed to operate at 50 percent of their capacity under strict health guidelines. Meanwhile, producers are waiting to release their movies to attract filmgoers back to the big screen.
The industry is expected to recover and possibly grow slowly with over 200 screens being brought back into operation, and several new cinemas being built by foreign investors including some of the largest Indian cinema chains.
At the same time, those in the entertainment industry should keep in mind that more lockdowns resulting from further waves of the pandemic would be disastrous – not only to the showbiz scene but the country as well.
And indeed, that could be the last nail in the coffin of an already battered economy.