ENTERTAINMENT EVOLUTIONS
IS FILM GOING
DOWNSTREAM?
Ruwandi Perera hopes that streaming platforms won't end up like DVDs did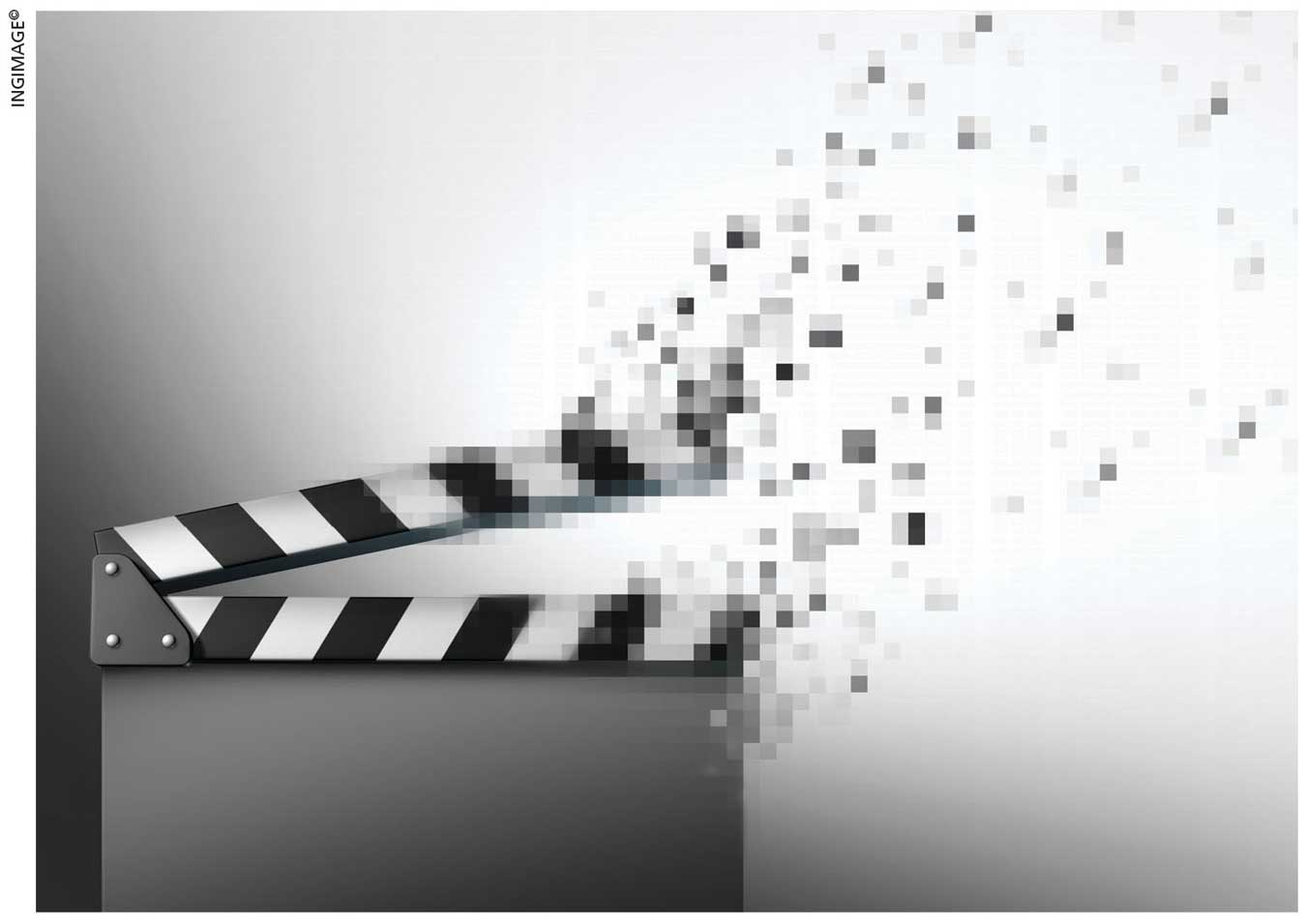 Recently, streaming giant Netflix reported that it had lost almost a million subscribers between April and July, less than what it feared – probably thanks to 'Stranger Things' – but still, a significant number.
It may sound surprising that people will opt out of streaming movies and TV series to binge watch in the comfort of their homes. Yet, maybe it's not so surprising when we look at the amount of video streaming services that are available today.
With major competition from Amazon Prime Video, Hulu, HBO Max, Disney+, Paramount+, Apple TV+ and Peacock, it's amazing that Netflix still recorded over 200 million subscribers as at end June.
Video streaming has revolutionised the way in which we watch movies and how they are made. This stage of evolution was fast tracked by the pandemic, and both filmmakers and movie lovers jumped on the bandwagon.
And now, it looks like we're on the verge of yet another phase of evolution.
Previously, most innovations came from corporates and brands; but now, the tables have turned. Consumerism commands control; and no matter how big and strong brands such as Netflix, Amazon and Disney+ may be they aren't immune to the dynamism of the market. Technology advancements such as the advent of the metaverse, changing consumer expectations and usage habits will dictate the future.
A study by Deloitte Germany that focussed on the future of the TV and video industry developed four possible future scenarios which could unfold by 2030.
In the first scenario, dubbed 'Universal Supermarket,' digital streaming platforms would have replaced national broadcasters; while in the second, 'Content Endgame,' global content providers would have bypassed streaming platforms and found a way to provide their product directly to customers.
Scenario three is named 'Revenge of the Broadcasters.' National broadcasters would have transformed digitally to secure a strong position in the content ecosystem. And in the last scenario, called 'Lost in Diversity,' the marketplace would have evolved into a diverse ecosystem with no dominant players and constantly changing market dynamics.
While one of these scenarios or a mix of the same will unveil by 2030, it's clear that market players – both content providers and streaming platforms – should look at collaboration, cooperation and partnerships. Also, leaving content aside, businesses must focus on staying digitally ahead of the competition.
Since technology is at the core of everything to do with entertainment, it's crucial for broadcasters, streaming platforms and content producers to improve their digital competencies, and expand technology portfolios – in terms of both products and processes.
And what about social media? Can we expect it to dominate entertainment in the future? For now, it's extensively used to promote movies and TV series, and increase engagement and conversation around content. Yet, can we expect it to play a greater role?
Will interactive content emerge as the next big thing? Netflix has been working on it since 2017, and we're still unable to decide whether it's good, bad or indifferent. Interactive content is where movies and TV series meet gamification, and viewers are offered a hybrid movie and game experience – where they can actually participate in the stories and make choices that have an impact on the ending.
Netflix has several of these types of series, and though they are watched by only a minority, the quality of content seems to be improving.
Whether we would like to see blockbuster movies with different endings is still questionable and probably unanswerable. But there's plenty of scope for interactive movies and TV series with the metaverse looming bright in the future.
Having looked at all these futuristic possibilities, it should be noted that traditional television is still around. It may receive 'step motherly' treatment and not even be switched on daily but it continues to be people's 'go to' channel for popular live content such as sports and major events – both local and foreign.
While we can't predict the future, we do know that disruption dominates. Even Netflix, which is suffering due to competition today, was once a disrupter that transformed from its mail order DVD business to a 'pay-for-use' subscription model and then a streaming service.
Word on the street is that the giant is looking at introducing a less expensive ad supported option early next year. Could it be the next big thing – or should we expect another disruption?