ENERGY SECTOR

IN PURSUIT OF CLEAN ENERGY
Janaka Perera sheds light on the struggle for clean and renewable energy
Hydropower engineer D. J. Wimalasurendra's 'miracle' of converting water into electricity in the 20th century was considered a unique achievement for Sri Lanka since its industries depended on expensive coal and fuel oil imports.
So it's ironic that the country has been compelled to increase its dependence on coal and fuel oil nearly seven decades after the island's first hydroelectricity scheme – the Laxapana project – was commissioned in 1951.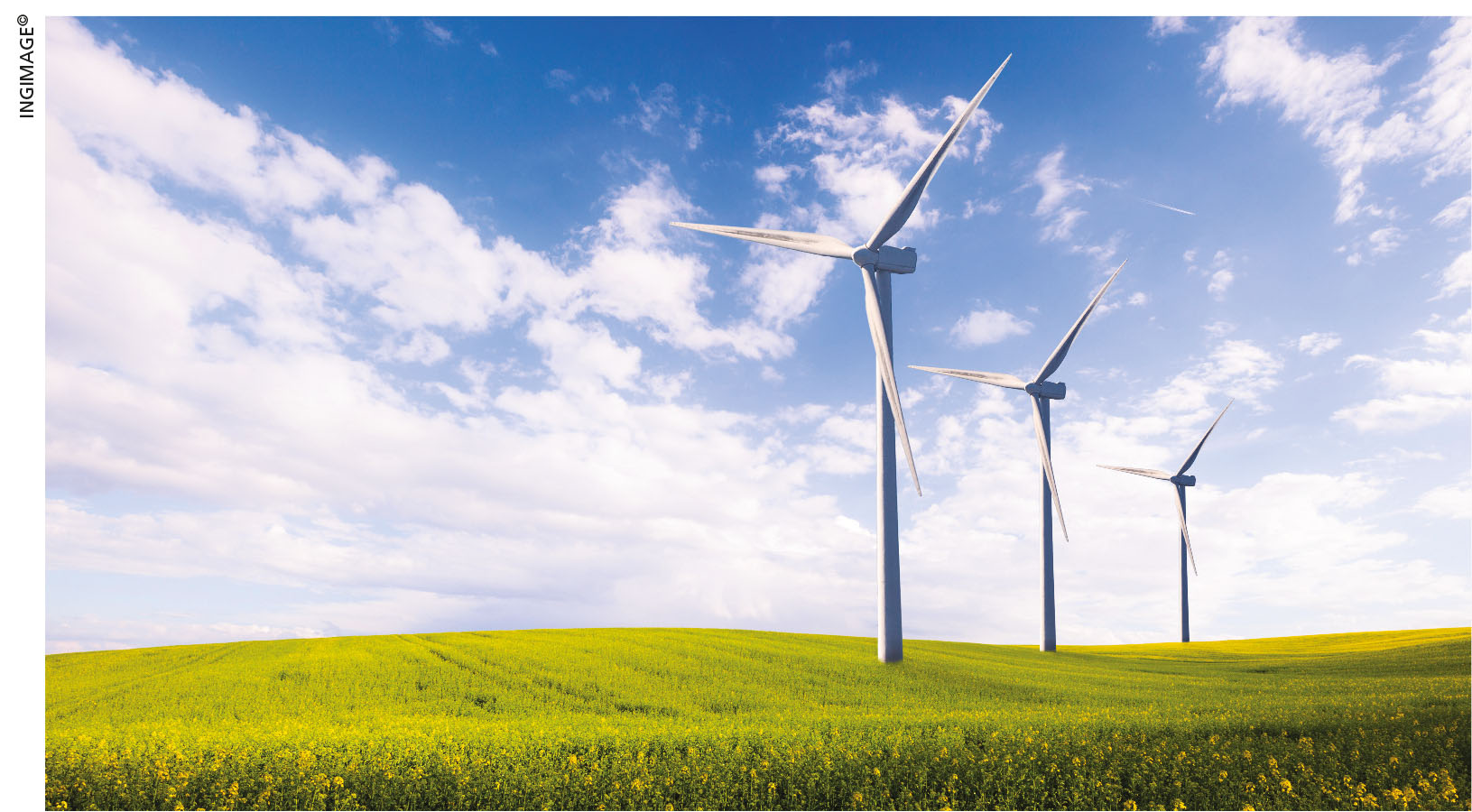 With industrialisation and the open economy introduced in 1977, it became clear that Sri Lanka couldn't solely depend on hydroelectricity. In the 1990s, the country experienced one of its worst power cuts. And since then, people have been subjected to periodic power cuts of varying lengths.
Media reports point to another power crisis looming on the horizon in the event of a severe drought persisting through March and April. And we'll hear the same old story of insufficient water in the reservoirs and therefore, the need to restrict power supplies.
Last year, the crisis lasted almost a month (i.e. between 18 March and 10 April). Rolling blackouts were experienced for three to five hours a day except Sundays across the country – one of the worst witnessed since 2016 and considered the longest in the island's history. One can imagine the resulting economic losses.
Unscheduled power cuts in different parts of Sri Lanka continue to be a problem as oil price fluctuations have proved that depending on the fuel is also expensive. Currently, nearly five million households use electricity, and among the most adversely affected are those operating small and medium scale businesses, as they have to pay for electricity as well as diesel to operate generators.
Consequently, energy experts say there's no alternative but to double power generation every 10 years. Dilly-dallying on the part of successive governments, corruption and bureaucratic lethargy have complicated the situation over the past three decades or so.
Several years ago, veteran energy expert Dr. Tilak Siyambalapitiya noted that if the delayed Lakvijaya Power Station and Upper Kotmale Dam projects had been implemented at the appropriate times, Sri Lanka would have enjoyed the lowest tariffs in the world.
However, a critical issue is the impact of burning coal on the environment – a concern voiced by religious leaders and environmentalists over the years. In response, coal power advocates argue that although it's a polluting source of energy, Sri Lanka's northern region is already ringed by dozens of Tamil Nadu coal power plants.
Moreover, they argue that well managed coal power plants can be operated while posing less environmental threats – and they say that affordable long-term alternatives to coal power are unavailable, insisting that solar cannot provide continuous power.
As such, the solution is said to be a combination of hydropower and large coal power installations.
An opposing view is that in the long term, renewable and clean energy generation such as wind, wave energy and solar systems would be more effective and sustainable. The introduction of smart grids, smart metering and LED lights has also been proposed to ensure energy conservation.
In various parts of the world, new applications have been explored for wind power in the form of lighting buildings remotely from centrally generated power. Wind powered generators operate in several countries, ranging from small plants for battery charging at isolated residences to multi-megawatt farms that provide electricity to national grids.
Environmentalists point out that solar power (considered the least polluting form of energy after hydropower) has the potential to provide a continuous supply of power to meet expected demand. They also draw attention to the enormous potential of biomass energy, which can be used to revitalise ailing agricultural sectors.
Statistics indicate that global oil reserves are expected to decline by 2050. Meanwhile, gas resources are likely to run out within 60 years while coal is expected to dwindle in the next 100 years.
Sri Lanka has 15 wind farms in addition to solar power panels operating on a small scale. Micro and pico (which involves tapping streams of water) hydro schemes have electrified many rural homes, while some are powered by small wind turbines and dendro power (which generate electricity from sustainably grown biomass – i.e. fuel wood).
In September 2018, the previous administration received Rs. 8 billion from the Asian Development Bank (ADB) for a rooftop solar power generation project as part of its Enterprise Sri Lanka project.
This year, Sri Lanka commissioned its first floating solar plant in Kilinochchi with Norwegian assistance. Leading up to the launch, Norwegian Ambassador Trine Jøranli Eskedal explained that "Norway strongly believes that increased access to clean energy will reduce poverty, improve health and mitigate climate change."
Environmentalists point out that solar power has the potential to provide a continuous supply of power to meet expected demand