ENERGY POLICY
Sri Lanka to promote household electricity generation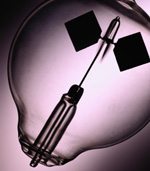 The Public Utilities Commission of Sri Lanka (PUCSL) has introduced a proposal that would exempt electricity consumers who generate power on a small scale through solar power generators from having to obtain a licence to sell electricity to the national grid.
This move has reportedly been made in a bid to promote household electricity generation.
The Sri Lanka Electricity Act states that no party is allowed to generate and sell electricity to the national grid without a licence granted by PUCSL.
However, the new decision will allow customers to install solar power systems in their homes and generate electricity, upon entering into an agreement that would be signed between the consumer and relevant electricity generator – i.e. the Ceylon Electricity Board (CEB) or Lanka Electricity Company (LECO).
Renewable energy generation is one of the prime focusses of the government, with the 'Soorya Bala Sangramaya' programme currently being implemented by it to promote energy generation via sustainable sources.