ECONOMIC TRENDS
MAKING

SENSE OF

GROWTH
Shiran Fernando scrutinises economic data for 2018 and their implications for the future
The full year's numbers in relation to Sri Lanka's economic growth, the external sector and foreign direct investment (FDI) in 2018 have now been released. These data points and trends, along with the national budget for 2019 presented on 5 March, make for interesting analyses.
GROWTH AT A NEW LOW GDP growth declined further to 3.2 percent in 2018 from 3.4 percent in the prior year. This was on the back of 1.8 percent GDP growth in the fourth quarter of 2018, which represented the lowest quarterly growth on record since the first quarter of 2014.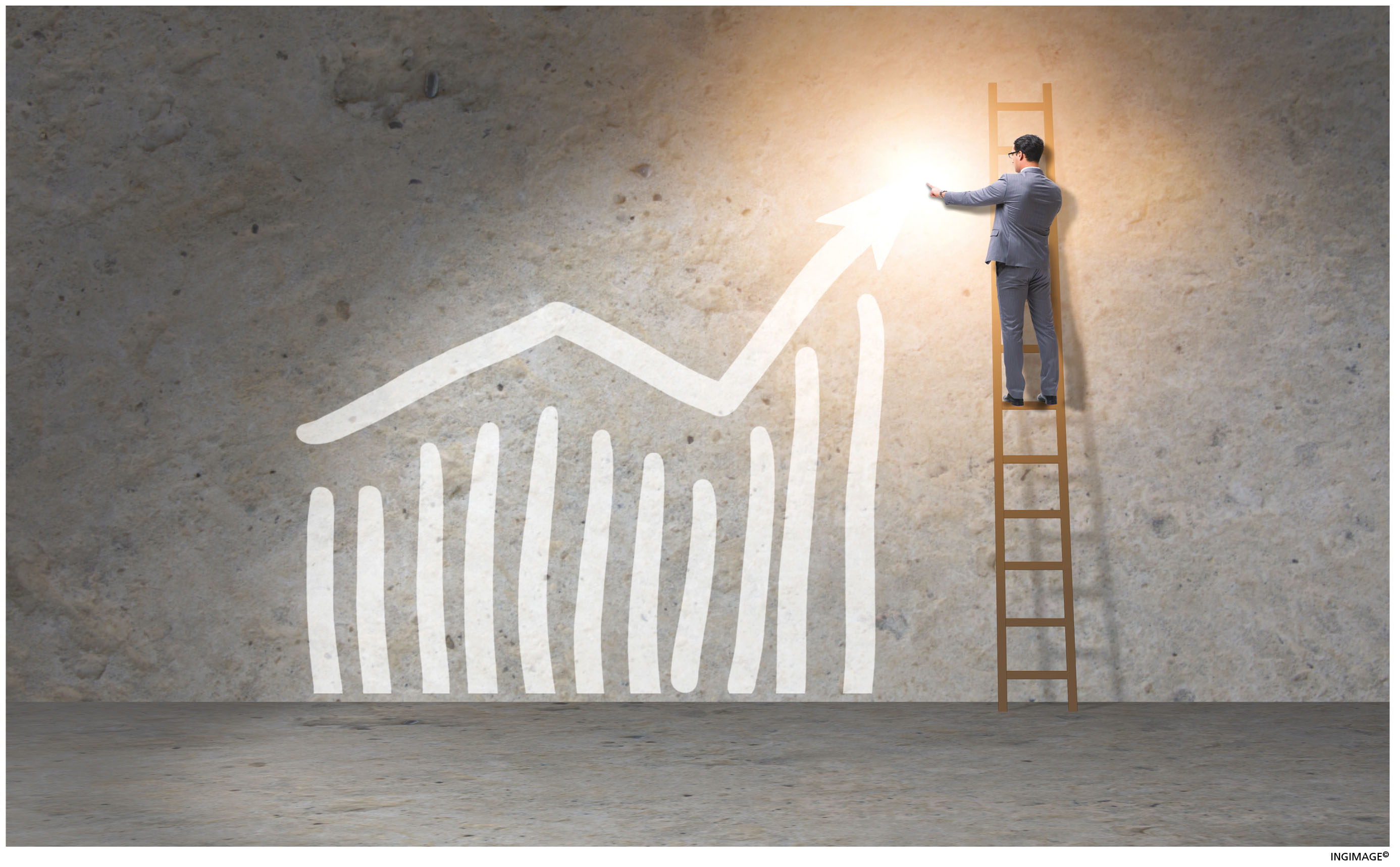 Growth was impacted by political instability in the fourth quarter of last year as well as the pressure of currency depreciation. This had a direct impact on the industry sector, which typically accounts for about 30 percent of GDP – the sector contracted by 3.6 percent in the September-December quarter.
This deceleration was to be expected given how growth fared in the first three quarters of 2018. Despite a major revision of the GDP estimate in this period, by 0.5 percent to 3.8 percent, growth for the full year was dragged down in the fourth quarter.
The overall downtrend in growth both on an annual and a quarterly basis doesn't bode well for 2019. Forecasters have put growth at between 3.5 and four percent for 2019 but this will have to be revised on the basis of the full year's growth for 2018.

BOP TURNS NEGATIVE A widening trade deficit in 2018, contraction in remittance inflows, and outflows from the local Treasury bill and bond market led to Sri Lanka recording a US$ 1.1 billion balance of payments (BOP) deficit – compared to a BOP surplus of two billion dollars in 2017.
Exports grew by 10.2 percent in 2017 but increased by only 4.7 percent in the next year. Import growth also witnessed a similar trend but came in at six percent, outpacing export growth in 2018, resulting in a widening trade deficit. In absolute terms, the trade deficit grew by US$ 724 million.
Looking beyond the trade deficit, growth in earnings from tourism improved from 3.2 percent in 2017 to 11.6 percent in 2018, which saw tourism earnings advancing past the four billion dollar mark to 4.3 billion dollars.
Remittances, which declined in 2017, continued along a similar path last year – and at a slightly quicker pace. Remittance inflows ranged between US$ 7 and 7.2 billion in the five years from 2014 to 2018, which suggests that this source of earnings may stagnate at a similar level for a while longer.
FINANCIAL FLOWS Last year, cumulative net outflows from the local bill and bond market amounted to US$ 990 million, which outweighed the increase in other financial flows from long-term loans.
FDI inflows were a bright spot, increasing further to 2.3 billion dollars and registering a hike of 38 percent compared to 2017. This was driven by inflows to the port container terminal, namely the Hambantota Port, with this sector accounting for 36 percent of cumulative FDIs.
We can expect the import growth slowdown of the last two months of 2018 to continue into 2019, easing pressure on the trade deficit. With Sri Lanka issuing a total sovereign bond sale of US$ 2.4 billion and FDI from big-ticket items expected to continue, the pressure on the BOP could be managed.
However, if global financial markets take a negative view of emerging markets, the economy may face pressure in terms of the BOP and currency. The outcome of Brexit and overall global demand will also affect export growth.
BUDGET OBJECTIVES The budget for 2019 was not as populist as had been expected; it stuck to fiscal consolidation efforts in terms of lowering the budget deficit.
Estimates for government revenue point to 21 percent growth, which is ambitious given that a similar target for 2018 wasn't achieved. Furthermore, they rely on certain revenue proposals in relation to import based taxes and this may be offset by reduced demand, owing to the increase in the price of items such as motor vehicles.
The bigger concern when it comes to Budget 2019 is its growth projections for the next six years including 2019. Assuming that a rigorous forecasting model was used in these projections, Sri Lanka isn't expected to grow at above five percent in this period.
This is a concern for investors who seek higher growth in South Asia's developing nations and in overcoming some of the debt concerns surrounding the economy.
Budget 2019 has by design factored in this lower growth environment but hasn't resorted to stimulating consumer demand as past budgets have done. Nevertheless, it looks to stimulate key industries such as manufacturing, tourism and construction, which could offer some relief to the growth picture – provided that the plans are implemented.