ECONOMIC OUTLOOK
DRIVERS OF 
GROWTH 
Shiran Fernando discusses the implicationsof global growth projections for Sri Lanka
The good news is that the global economy is heading in a positive direction following its recovery from the initial impact of the pandemic. In March, the IMF revised its projection for global growth for this year to six percent – from 5.5 percent in January. In 2020, the world economy contracted by 3.3 percent.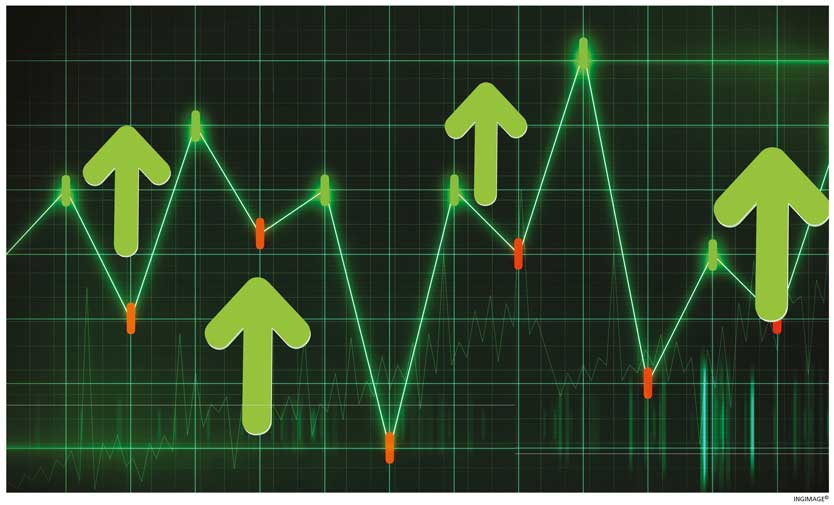 Meanwhile, the projection for next year was also increased from 4.2 percent to 4.4 percent, reflecting optimistic expectations for the growth momentum to continue.
DRIVERS OF GROWTH Global growth will be driven by the US, which is expected to accelerate by 6.4 percent in 2021 and help it return to its pre-COVID GDP from last year. According to the IMF, other countries are expected to return to pre-COVID levels next year.
The outlook for US growth was upgraded by 1.3 percent in the latest IMF review, primarily driven by the US$ 1.9 trillion fiscal rescue package introduced in February.
As for other developed economies, the Euro area is expected to grow by 4.4 percent, which will be driven by a rebound in markets such as the UK and France.
As for developing countries, China – which grew in 2020 despite the pandemic – is projected to grow by 8.4 percent this year. India is expected to register double digit growth of 12.5 percent largely due to the base effects of recording an eight percent contraction last year.

This would help propel growth in emerging markets and developing economies to 6.7 percent while advanced economies will grow 5.1 percent.
MULTIPLE SENSITIVITIES Despite the rosy growth outlook, the IMF warns that there is a high degree of uncertainty as it depends on the pace of vaccinations. This is due to countries being at different stages in the immunisation process with the emergence of different strains and lockdowns along with rising cases in many countries.
National economies have also had different levels of policy support and structural issues, which will shape their recoveries. As such, a coordinated syncing of global growth is unlikely.
Furthermore, there is concern about the US growth outlook resulting in a sharp rise in interest rates in the country, which would have a knock on effect on emerging markets with the financial landscape turning difficult.
The divergent growth paths of the world economy are likely to widen the gap in living standards across countries.
According to the IMF, the average annual loss in per capita GDP between 2020 and 2024 compared to pre-COVID projections is expected to be 5.7 percent and 4.7 percent in low income and emerging market economies. In contrast, this is anticipated to be only 2.3 percent in advanced economies.
This will curb some gains observed in the pre-pandemic era in terms of reducing poverty with the expectation that about 95 million will fall into the 'extreme poor' category compared to pre-pandemic forecasts.
LOCAL IMPLICATIONS Sri Lanka's exports rely on advanced economies doing better. Last year, 57 percent of our exports went to the US and EU alone. The large stimulus bill that was passed recently will add to the existing support for American consumers.
In addition to savings that would have accumulated due to the inability to spend on leisure and entertainment with the lockdowns, US consumers will have a considerable level of disposable income. A further fall in unemployment will also be positive from a consumer point of view.
Therefore, recovery in vital markets such as the US is important for growth in Sri Lankan exports like apparel and rubber.
There's concern about uneven growth in some EU markets – particularly with fresh lockdowns being imposed in recent weeks. Additional support from the European Union will be needed to help these markets recover in the months ahead.
Exports in the first two months of this year suggest that Sri Lanka is yet to benefit from the positive US consumer environment with a 10 percent decline in exports to the United States compared to the same period last year.
However, markets such as Germany, Italy and the Netherlands have made notable gains so far. Strengthening the US market coupled with the ability of Sri Lankan exporters to meet demand will strengthen our position.
GROWTH TRAJECTORY Against the backdrop of a global economic recovery, Sri Lanka is also expected to grow this year.
Following a contraction of 3.6 percent last year, the Central Bank of Sri Lanka expects growth to reach six percent in 2021. In the meantime, forecasts by the World Bank and IMF anticipate a growth rate of 3.4 percent and four percent respectively. As such, there presently exists a gap of almost two percent between the global institutions' and Central Bank's expectations.
A recovery in exports, local demand and sectors such as construction are expected to drive growth in 2021. If the recovery in global markets persists, it could lead to an even higher upside in Sri Lanka's growth trajectory.