DRIVING THE MENTAL WELLBEING AGENDA
Dineli Jayasekera sheds light on the progress of mental wellbeing in the corporate world

From taboo to table talk and beyond, the importance of recognising mental health in corporate life is slowly but surely gaining traction in Sri Lanka's corporate sphere.
"For us, it's not just about mental health but mental wellbeing – a more holistic approach to empowering people to be the best version of themselves," says Head of Human Resources at Twinery Dineli Jayasekera.
Corporates adopt both formal and informal initiatives to normalise mental wellbeing as an integral part of a person's overall wellbeing. While informal initiatives encourage employees to be comfortable talking about and taking care of their mental wellbeing, formal procedures instill it as part and parcel of how corporates work, and establish it as an integral part of the organisation.
She says: "At Twinery, we have implemented a 360 degree development process where we have annual conversations with employees on their aspirations and concerns on four aspects: themselves, their careers, their families and their communities. This allows us to support employees achieve holistic wellbeing whilst assuring them that they have the space to develop and grow across all aspects of life, not only work."
Creating psychological safety in the workplace is challenging since Sri Lankan culture doesn't necessarily open up conversations on mental health.
"Mental health is still a stigma for many Sri Lankans since from childhood we are forced to be 'normal.' This results in a lot of suppression. There is a lot of unlearning required for individuals to be able to open up and prioritise their mental health. Organi-sations need to build a wholesome culture where people can feel good to be themselves and confident enough to reach for support when they need it," she explains.
"We have to change our attitude towards reaching out to counsellors. Meeting a counsellor doesn't necessarily mean that you are depressed or undergoing a mental health problem," she says and adds that people can reach out to express their emotions, ask for help or even speak out when needed.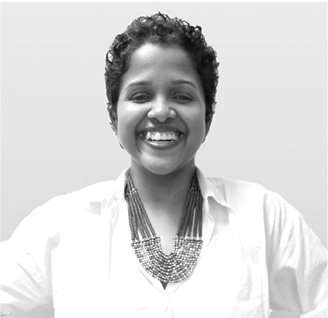 Jayasekera notes: "At Twinery, we encourage people to seek help when required. We have vetted several psychologists and counsellors who have specialised in diffe-rent areas. The company has made arrangements to offer employees concessions on the sessions they will have with these third party specialists. We have consciously made a call to not have an in-house counsellor since people will feel more comfortable reaching out to a third party, who will ensure their privacy and confidentiality."
In addition to encouraging employees to reach out, corporates can also facilitate the conversation on mental wellbeing through knowledge sharing.
Jayasekera explains: "We look at wellbeing in a holistic way, and this includes physi-cal wellbeing, psychological wellbeing, emotional wellbeing, social wellbeing and even financial wellbeing. We regularly invite specialists in areas ranging from financial management to nutrition, to talk to our employees, share tips, provide guidance and above all, encourage them to improve their wellbeing, holistically."
Leaders also play a vital role in shaping an organisational culture that embraces good mental health. "Grooming leaders who give you the reins to make choices regarding your work and life is important," she says.
Jayasekera concludes: "There are good intentions among most corporates with solid backing from the leadership. Yet, the extent to which mental health is prioritised rests upon how organisations walk the talk."
– Compiled by Ruwandi Perera
A 'NOVA'-L APPROACH
Twinery embraces a holistic attitude in promoting the importance of mental wellbeing
Twinery is driven to enable employees to be great corporate athletes with a sound body and sound mind, and the right agility and drive. The company recently introduced its wellness mascot NOVA – a cuddly black and white panda, which highlights that wellness is for everyone, everywhere and in every situation, whether it's at work, play, travel or sleep. NOVA has a warm agenda of spreading love, creating happiness and making the Twinery team comfortable with being themselves. While celebrating World Mental Health Day, NOVA will be sharing easy to follow content that provides easy to practice tips on a range of topics: how to relax, identifying burnout, financial wellbeing, and the benefits of walking and sleeping, to name a few. In addition to NOVA, the company conducts an array of activities from training sessions to providing healthy snacks and treats for employees to facilitate conversations on maintaining good mental health. Twinery also houses a Zen room where employees are encouraged to take a break, a power nap or simply enjoy some alone time, if that's what they need. This empowering and engaging organisational culture, which embodies holistic wellbeing, also cascades into Twinery's product portfolio. It has enabled the team to introduce many 'first to the world' innovations from intelligent underwear to compression tech wear that help consumers achieve holistic wellbeing and enjoy a well-balanced life.
"Twinery is driven to enable employees to be great corporate athletes with a sound body and sound mind, and the right agility and drive"
---
Email hello@twinery.co | Website www.twinery.co