APPAREL INDUSTRY
DISRUPTING THE FABRIC
Is the game becoming unpredictable for local apparel industry players?
Suren Fernando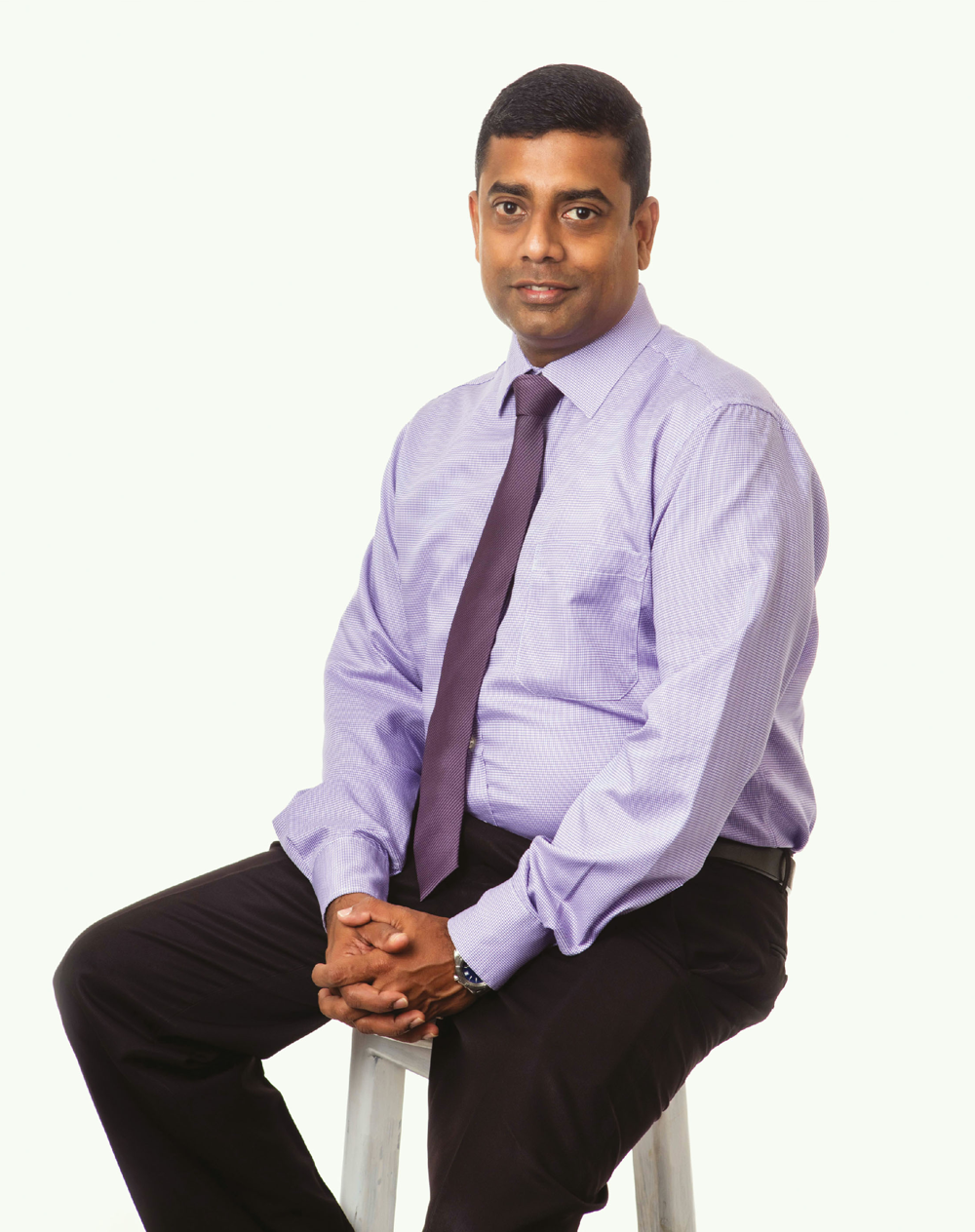 The apparel industry today
Unpredictability is the new normal.
Elaborate the 'new normal'
Endurance depends on product relevance, adapting to trends and providing cost competitive yet superior service.
Barriers to industry growth in Sri Lanka
Global competition, pressure to control absolute costs, traditional operating models limiting scalability, inability to meet fast fashion needs cost-effectively and supply chain restrictions.
The future of the local apparel industry
A hub for curated, high value added and technologically advanced design to delivery solutions that cater to fast fashion, and digital platforms to capture more upstream value.
Areas to create value in the apparel industry
Offering value added services such as product co-creation, sustainable products and seamless inventory management.
How to achieve value added services
Through integrated logistics solutions.
Key strengths of the local apparel industry
Ethical and sustainable positioning supported by high quality products, creative services and reliable delivery.
The result of ethical and sustainable positioning
High value brand endorsement and global recognition.
Contribution by industry players
Major industry players offer creative value propositions in design and development, product innovation and customised speed to market solutions.
Local industry talent
Educated, skilled and trainable workforce that can handle complex products.
Weaknesses of the apparel industry
Rigid operating models that hinder industry responsiveness to opportunities, and increased competition for the same talent pool.
Sources of competition for talent
Other established and emerging industries.
Areas for improvement in the apparel industry
Inability to optimise supply chain capabilities that would unlock value drivers to improve product quality, time to market, reliability and execution.
Main threats to the apparel industry
Inevitable disruptive trends.
Disruptive trends
Rising manufacturing and labour costs, call for lower prices, rapid technological advancements and e-commerce.
The global market in a nutshell
A race for relevance in an evolving consumer landscape offering personalised and competitively priced products and services.
Market is influenced by
Information plays a key role.
Three prospective customer segments
Opportunities in the East, smaller firms and fashion apps tailored to serve online consumers and niche brands for bespoke solutions, small volumes and high value added manufacturing.
Evolving consumer trends or behaviours
Consumers are becoming more individualistic and seamlessly moving to omni-channel shopping experiences.
Consumer expectations
They expect everything from convenience, quality and price, to value orientation.
Influence of mobile devices on industry consumers
The growing trend is for consumers around the world to be mobile obsessed – they have fully connected lifestyles across multiple devices.
Impact of e-commerce on the apparel industry
With the growth of e-commerce as a global platform, consumers are increasingly using online solutions as their first point of service due to convenience, choice and speed.
Responsible fashion movements
Consumers seek responsibly sourced fashion with stories behind products coupled with connectivity to the people and places from which they originate.
Productivity is affecting industrial and economic growth – yes or no
Yes
The future of the global apparel industry
The market will become increasingly fragmented and result in the emergence of multiple key players.
Reasons for market fragmentation
Because e-commerce and digital platforms are expanding to offer hitherto unimagined solutions of curated fashion.
Competition drives innovation – yes or no
Yes
Sri Lanka's competitiveness factors
Ethical and sustainable manufacturing, smart and technology loaded apparel solutions, and a skilled and adept workforce.
Mantra for success
Be customer centric, adapt to change and invest in talent for the future.
End result of mantra for success
A strong and sustainable business for all stakeholders.
Suren is the Chief Executive Officer of MAS Intimates