DIPLOMATIC MISSION
Compiled by Savithri Rodrigo
PRESCRIPTION FOR PEACE
Pham Thi Bich Ngoc solicits peaceful solutions to world challenges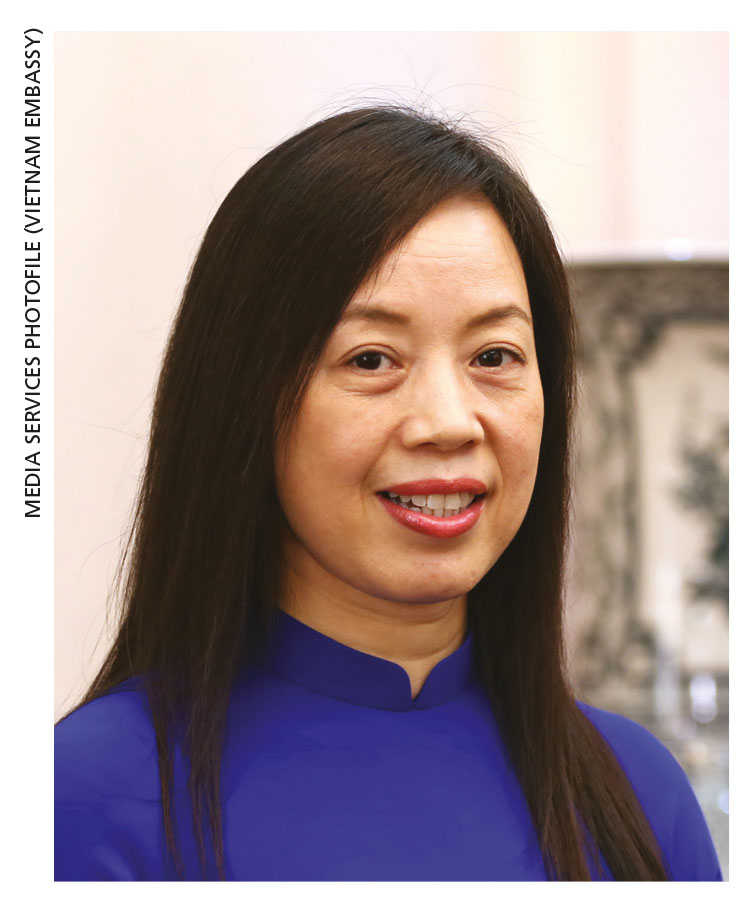 Having worked in government nearly all her career spanning two decades, the Ambassador of Vietnam to Sri Lanka and the Maldives Pham Thi Bich Ngoc is presently in her first overseas posting as head of mission.
"I'm noting numerous commonalities between our two countries," she says, observing that "in Vietnam and Sri Lanka, there's much respect for elders. There are also values that are deeply founded in religion and culture, as well as a love for nature and tightly-knit family relationships."
She continues: "In my one and a half years here, I see both countries – although they're developing nations – bearing multiple opportunities for development."
Set on strengthening links between Vietnam and Sri Lanka – whether in trade, culture, tourism, the economy or politics – Pham reveals that an increasing number of Sri Lankan undergraduates are pursuing higher studies in Vietnam while our young pilots are employed by Vietnamese airlines. "This is a sign of globalisation where for example, Sri Lankans aren't simply pursuing employment and educational opportunities in the West but also sensing promise in Asia," she remarks.
Symbolic of her given name Bich Ngoc (meaning 'green jade'), Pham declares she would love to witness harmony and balance the world over as her nominal gemstone denotes.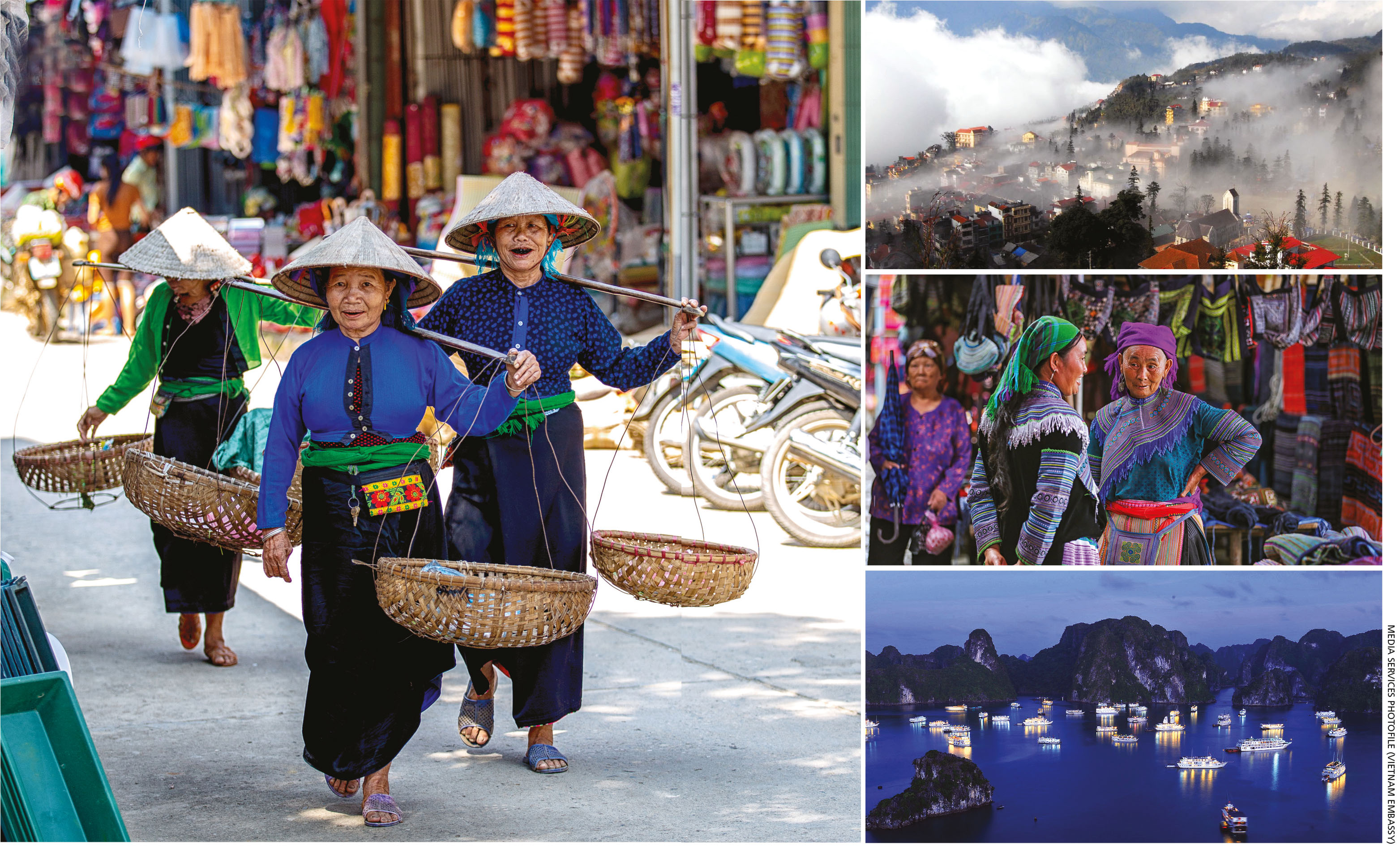 She avers: "Leadership plays a central role in keeping people together and the stability of any country. Astute leadership unites people to believe in national policy and strategic development plans, and demonstrates that the government cares for the people. This is how you strengthen harmony and balance in any country."

And the ambassador affirms that her government believes in integration through economic and administrative reforms: "Vietnam is the fastest growing economy in Southeast Asia, and has forged diplomatic relations with 188 countries and 193 UN member states. It is also an active member of more than 70 international and regional organisations, including the UN, ASEAN, APEC, WTO and OIF."
Reflecting on its heritage, which dates back to the Paleolithic Age, Pham recalls that Vietnam has witnessed its share of imperial dynasties, colonisation, wars and conflicts. This long history of developing and defending the country, recorded in the dark chapters of its past, has resulted in Vietnam enduring much loss and sacrifice. "That is why we recognise the value of peace," asserts Pham, underscoring her country's pacifism.
"In every conflict, we prefer peaceful solutions. We can't keep looking back at the past because then we cannot move forward. We infuse new ideas and adapt to the younger generation's points of view for our progress; we invest in them," she says, about the millennial majority of Vietnam's population of 96 million.
Education remains a top priority for Vietnam, and this investment is paying dividends based on results achieved vis-à-vis economic and social platforms.
Pham adds that a national strategic plan for development establishes a positive foundation for progress "because to achieve anything, objectives must be set out." Vietnam's flexible policies, laws and regulations that protect investors, and open-mindedness to global views, are in sync with its quest for development. These and a thirst to explore new horizons are expected to offer Vietnam a prime position with 'emerging Asian power' status.
Keen on pursuing innovations in AI, Pham notes that Vietnam's focus continues to be on agriculture, chemical industries, renewable energy, and the export of textiles, fisheries and agricultural products.
"Trade between Sri Lanka and Vietnam is increasing every year. Some of your exporters import tea from Vietnam for processing and packaging in Sri Lanka; and we export agricultural machinery and construction material to your country. Some investors in textiles and cosmetics have set up manufacturing plants in Vietnam, and investment prospects exist in fishery processing, inland fisheries, plant technology and agro-product processing," she elaborates.
Pham asserts that national leadership is the catalyst for harmony and balance in the world, noting the main issue facing the globe is conflict: "It's not only geopolitical pressures but also the US-China trade crisis that will have consequences for the international economy."
To her list of global challenges, Pham adds the impacts of climate change and global warming, which are already affecting the world's water supply, food security and development plans.
Unemployment is another dimension that worries Pham – she maintains that with rapid development in the AI tech sphere, jobs will be taken over by bots.
"The world will soon experience increasing unemployment," she warns. However, she believes that naturally smart and innately intelligent human beings will find solutions to these emerging challenges.
Pham concludes: "Not all conflicts result in violence although each has a negative impact on every one of us – in terms of our security, the economy and the environment because all of these are linked. Vietnam envisions a major transformation of the world and is ready for that change; you need to study, understand, learn and adapt to make the most of those opportunities. That is the way forward."