DIPLOMATIC MISSION
Compiled by Savithri Rodrigo
THE 'TRILLION SENSOR ECONOMY'
Omar Abdul Razzak underscores the importance of the data revolution
Undeniably one of the most exotic tropical island collectives in the world, the Maldives with its 1,200 coral islands is believed to have its beginnings in a submerged ancient volcanic mountain range.
Tales of the islands' esoteric beauty have attracted the glamorous and famous, royalty and society, the mysterious and even the outlandish.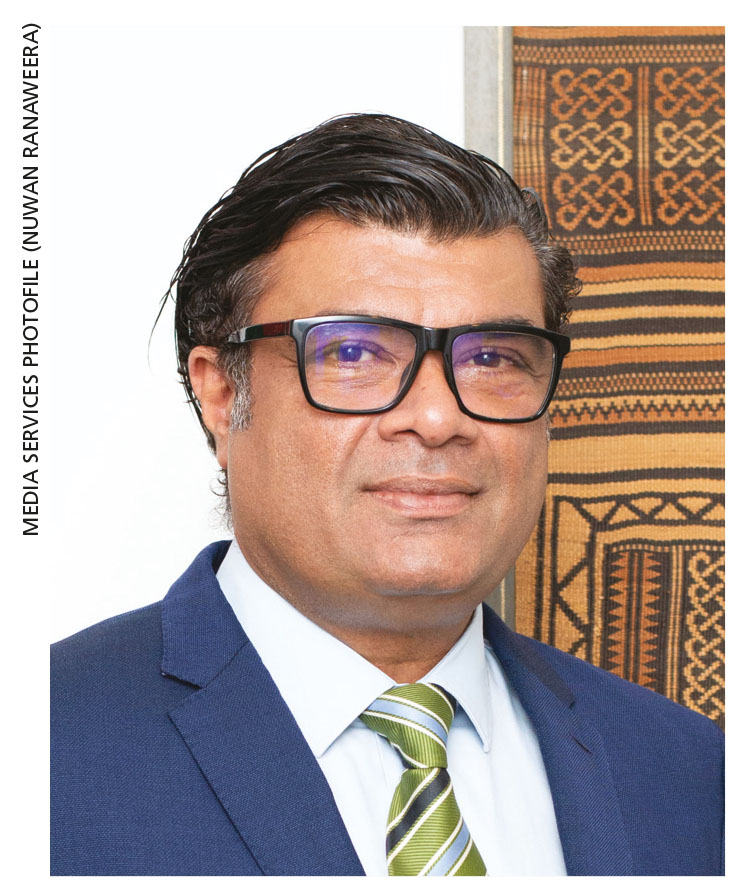 The Maldives has held its own as an independent republic. By being one of the closest island nations to Sri Lanka, it's cemented a friendship that has strengthened since the Maldives gained independence in 1965.
Sri Lanka has held a special place for High Commissioner Omar Abdul Razzak who incidentally, was born in Colombo. He says that "for centuries, we have shared the same philosophy and for generations of Maldivians, Sri Lanka was the only window to the outside world."
"It was in Sri Lanka that our independence agreement was signed in 1965 and with that, the establishment of diplomatic ties between the two countries. We are most appreciative of all Sri Lankans who have contributed to the building of our nation," he declares.
In February last year, Razzak was appointed Maldivian ambassador; but in a rare occurrence, his designation changed to high commissioner when the Maldives was readmitted to the Commonwealth 12 months later.
There are a many Maldivians living in Sri Lanka, the largest population based outside the Maldives. Trust and loyalty have cemented a strong bond in bringing the countries together, extending to cooperation in numerous areas including education, healthcare, fisheries, tourism, construction, trade and investment.
Similarly, Sri Lankan companies are duly integrated in the luxury hospitality sector and the Maldives employs a large number of Sri Lankans. Razzak points out that Sri Lanka's future is held in good stead amid continued investment in human capital coupled with an unrelenting pursuance of innovation and entrepreneurship, noticeably in ICT and nanotechnology.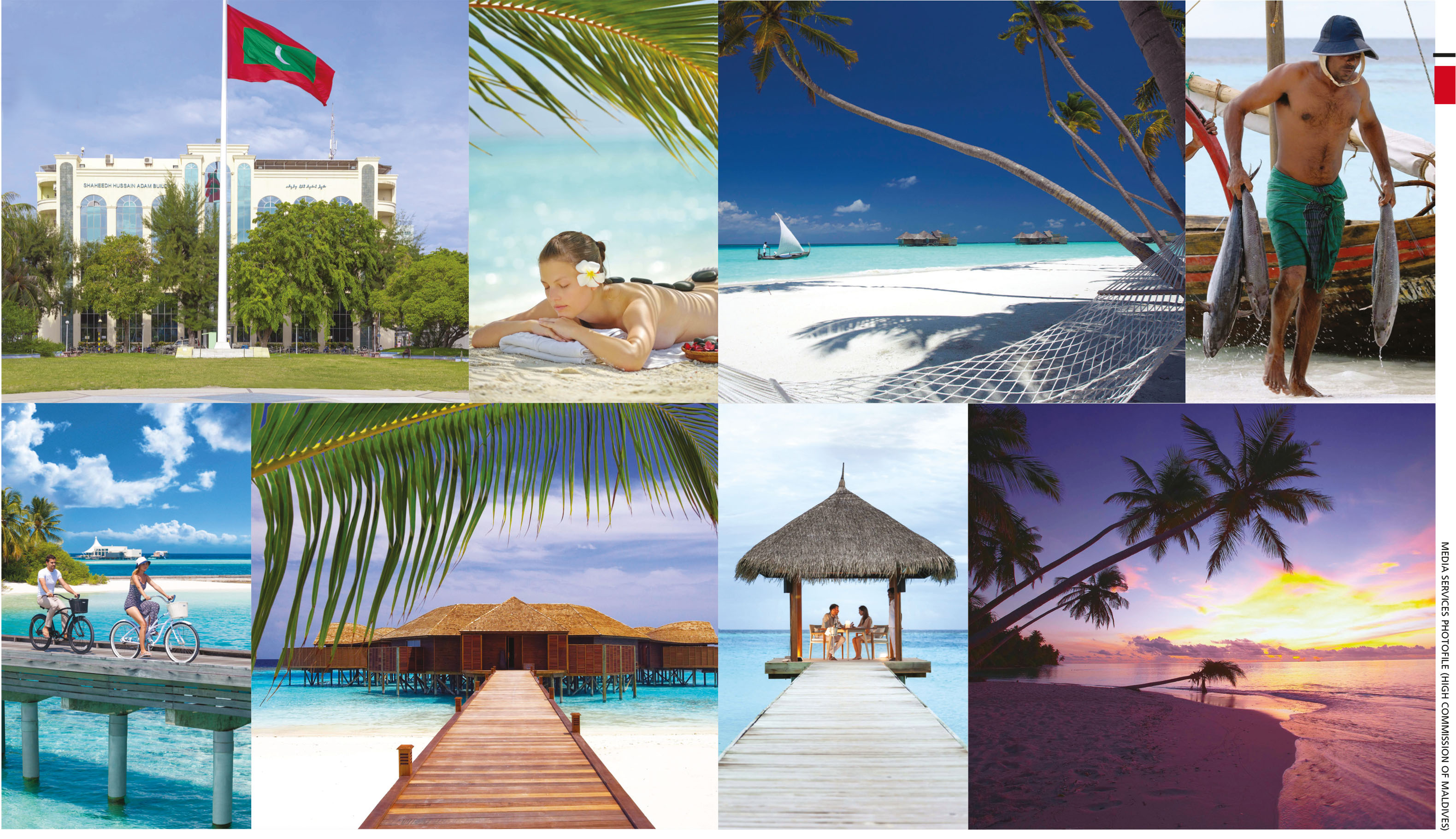 Meanwhile, he notes that "Sri Lanka's deep-rooted influence in Ayurveda showcases potential for the country's healthcare and wellness sector."
Under the leadership of President Ibrahim Mohamed Solih, Razzak asserts that his government's positive approach to promote and protect human rights, democracy and climate diplomacy has met with renewed friendship from the international community.
Augmenting this is the fact that former president and present Speaker of Parliament Mohamed Nasheed was hailed as a climate change and human rights champion, having showcased his country's leadership to counter climate change.
"Being a small developing nation focussing on good governance, the Maldives has a special advantage of advocating moral diplomacy to the modern world," says Razzak.
He adds: "Located in the lowest point in the globe, what's happening to the Maldives through climate change will be the case the world over. Adopting a resilient and sustainable development approach in harmony with nature is the way forward."

"We're focussing on renewable energy and soft engineering measures including coral regeneration, restoration of reefs and development of floating islands to protect our nation. Our model can be adapted and replicated in other nations," the high commissioner notes.
Razzak considers ultranationalism, populist politics, extremism, terrorism, climate aberrations and global pandemics such as COVID-19 to be the main challenges that the world faces at present.
"The only real solution to these is through bilateral and multilateral dialogue and cooperation. I believe that the best overall solution lies in strengthening democratic values and institutions in all countries," he asserts.
Moreover, he points out that developed countries must concentrate on reducing inequality among world citizens: "This inequality gap spans international borders and is significant in the main protagonist states shaping the emerging world order."
Noting the rapid global changes, Razzak remarks that "rapid advances and exponential growth in ICT and AI will empower individuals through networked connections. This will prompt a 'trillion sensor economy,' driving the data revolution beyond imagination. Scientists believe that the world will grow to eight billion connected humans, adding five billion new consumers and representing tens of trillions of dollars flowing into the global economy in 10 years."
He views Colombo as one of the fastest developing cities in the region: "The rapidly changing skyline with improved connectivity is breathtaking and a clear sign of urban economic growth. With work on the Port City (Colombo International Financial City or CIFC) set to recommence, growth in investment and trade will add vibrancy to Sri Lanka.
"This will moot Sri Lanka as a hub for South Asia especially in sectors related to the ocean and blue economy," he adds.
Razzak reiterates that Sri Lanka has been the friendliest, most accessible and helpful of nations to the Maldives at all times, adding that "President Gotabaya Rajapaksa and Prime Minister Mahinda Rajapaksa with their immense experience have an unparalleled opportunity to consolidate and fast track physical, economic and social development, elevating Sri Lanka to its rightful position in the world."
"When Sri Lanka prospers, the Maldives does as well – because we complement each other as one destination, two nations. With thousands of Maldivians who call Sri Lanka 'home' having found welcoming smiles, familiar cuisine and warm hospitality, I know that Sri Lanka is a true friend to us," he affirms.