DIPLOMATIC MISSION
Compiled by Savithri Rodrigo
 A WORLD OF CONFLICT
Jörn Rohde calls for stronger global relations to stem the tide of conflict
Ties between Sri Lanka and Germany span centuries. Germany has had consuls responsible for Ceylon since 1872, although they were closed during the World Wars. A similar fate befell business ventures between the two nations.
Since Sri Lanka regained independence, there was a reinstatement of diplomatic relations with Germany that later expanded to the latter becoming Sri Lanka's fourth-largest trading partner and social investments in the island expanding substantially for over six decades.
Jörn Rohde arrived in Sri Lanka mid last year as the Ambassador of the Federal Republic of Germany in Colombo. On presenting his credentials to President Maithripala Sirisena, Rohde stated that Germany would follow a model similar to the German Technical Training Institute launched in Kilinochchi in the south too, while providing support to a programme to prevent kidney disease in the North Central Province.
Coming here from India, where he was previously posted, Rohde says Sri Lanka offers a refreshing change: "Life is easier to organise. There are sidewalks and traffic lights. I can walk anywhere; and best of all, I have fresh fruit and seafood, which is imperative for someone who grew up on the coast."
Enjoying his walks in Pettah, and revelling in the blend of ethnicities and cultures that augment the unique urban face of Colombo, Rohde says this mix of modernity and history must be treasured.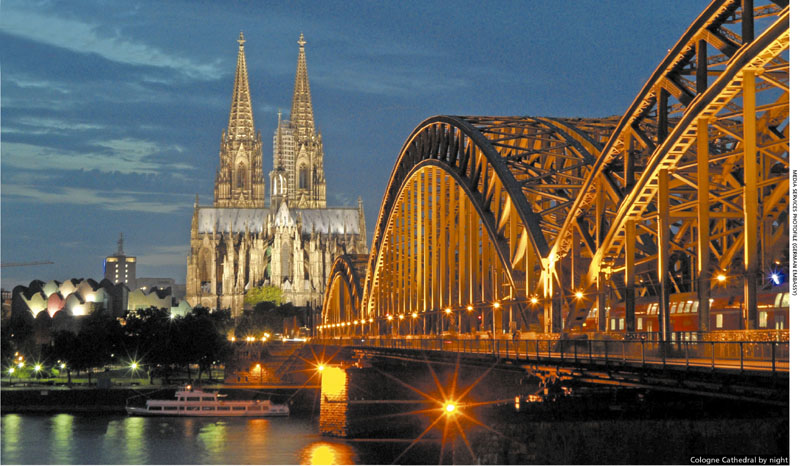 Having had considerable interaction with Sri Lanka since his tenure as a desk officer in the Foreign Office in 1990, he sees Sri Lanka emerging from conflict with a bright future: "I see friendly people living in a serene environment, and tourists choose Sri Lanka because it offers value for money and is safe."
Sounding a cautionary note that challenges emerge with urbanisation, he urges a sustainable development agenda while emphasising that the development of public transport is crucial.
Rohde observes that with Sri Lanka having experienced many conflicts, "at a point injustices are sanctioned by the legal system and impunity is granted." But he's happy that the government has declared that these issues will be addressed.
The ambassador adds that following World War II, Germany needed considerable time to address germane issues with its neighbours that have now transformed into unwavering friendships. And Rohde asserts that "this wouldn't have happened if we didn't address it."

"Sri Lanka's pressing issues lie in sustainable reconciliation. All communities must feel a part of society and have equal opportunities regardless of their background. Language should not be a political statement but a tool, so English may be a good bridge as a link language," he posits.
He cites India, where all university streams are in English although most know at least three languages, and observes: "Similarly, Canadians know at least one other language besides English while most speak more than one language in Europe."
Rohde also feels that the South Asian Association for Regional Cooperation (SAARC) has not taken advantage of its potential: "It's the least economically integrated region in the world. Although Sri Lanka is seeking free-trade agreements within the region, with high tariffs, no advantages will accrue. The country will benefit enormously if trade barriers are broken, given your educated people and infrastructure."
With the world being relatively borderless today, Rohde discerns migration and brain drain as complex phenomena that are dependent on opportunities in the country that could retain its people and attract migrant returns.
He affirms: "This depends on how Sri Lanka formulates parameters to retain people, eliminates policies that promote wrong incentives and creates opportunities for the ease of doing business."
Enthusiastic about fostering relations that Germany and Sri Lanka have founded, Rohde states that "Sri Lanka is open for business to the world. In tourism, we have doubled numbers from Germany; apparel, tea and textiles continue to expand; and Sri Lankan exports to Germany have increased in terms of trade volumes to 900 million euros."
He intends to promote Germany's successful SME model and firmly believes that "if a Sri Lankan company wants to expand its portfolio, SMEs are the way to go."
Given Germany's strong market in energy alternatives and renewables, he urges Sri Lanka to take advantage of this while tapping into his nation's expertise in state-of-the-art technologies, which could be used for infrastructure and even the Megapolis development.
"Germany has proven unequivocally that it is committed to partnerships and is in for the long haul," Rohde maintains.
While noting that it is difficult to assuage the impact that Brexit will have on business, the ambassador is pragmatic: "It's a divorce that will hopefully end agreeably. Even if one country leaves a group, others will remain within the rules that govern this collective. And the EU and Germany have made clear that the freedom of movement of persons is non-negotiable."
He believes that the primary challenges currently facing the world are maintaining peace and tackling climate change.
"My fervent wish is that international cooperation increases, and that funds expended on arms and wars will shift towards infrastructure, maintaining peace and fighting climate change. Migration and refugees are a consequence of conflict and deteriorating environments. Left to fester, these phenomena will increase," he warns.