DFCC
A salary proposition from DFCC Bank that does so much more!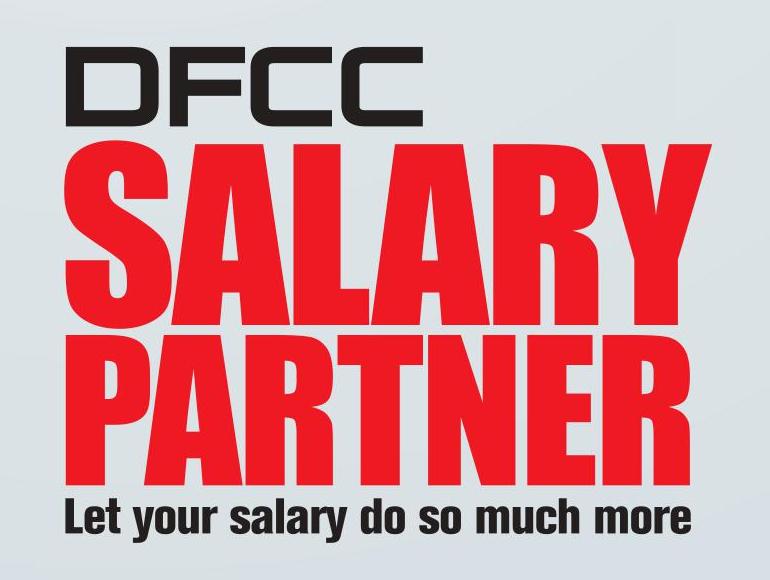 XX February 2020, Colombo: DFCC Bank, the leading player in the competitive localbanking industry, has furthered its commitment to provide seamless banking solutions with the launch of DFCC Salary Partner. In line with its commitment to be the 'Bank for Everyone', this new product is an all-in-one solution for its salaried customers.
The DFCC Salary partner product will enable customers to lay the foundation for future success. While most financial institutions offer current and savings accounts for salaried customers, they lack a significant advantage that appeals to the targeted customer base. Identifying this, DFCC Bank launched the Salary Partner product to achieve just that – to partner its loyal customers and help inculcate a habit of saving, while rewarding them for their financial commitment.
Any individual with a minimum net salary of Rs.70,000 per month remitted into a DFCC Bank account is eligible to reap the benefits of DFCC Salary Partner. According to research and key indicators, this focus group is considered the largest market segment, which accounts approximately for 20% of the employed population. As this also includes a tech savvy generation of young professionals and first-time entrepreneurs striking out on their own, DFCC Bank is among a breed of digitally experienced financial services partners that can cater to their ever-changing requirements.
While most products focus on interest rates or hassle-free documentation, DFCC Bank goes above and beyond to offer a wide range of benefits for its Salary Partner customers. These include waiving the initial deposit to open a savings account and first salary remittance made within 30 days of the account opening, no minimum balance maintenance fee for current accounts and a free first cheque book. DFCC Bank will also waive the joining and renewal fees for debit cards, while offering a credit card limit of twice the customer's monthly net salary.
The Bank will also offer an overdraft facility after 6 consecutive months of salary remittance based on the credit evaluation status, with the limit set at twice the customer's net salary. For customers looking for loans, the Bank will grant personal loans at preferential interest rates, with a maximum repayment period of 5 years, and provide approval within 2 working days. The Bank also enables customers to pay their insurance premium through DFCC credit cards in installments with 0% interest. Finally, customers will have access to DFCC Virtual Wallet, free SMS alerts, free online banking facility, free e-statements and free utility bill payments as a part of the DFCC Salary Partner package.
DFCC Bank's efforts to launch such a comprehensive product for its salaried customers is in line with its vision to become the most customer-centric commercial bank in Sri Lanka that serves everyone alike, regardless of age, profession or financial status. As 2020 progresses, DFCC Bank's firm belief in being the 'Bank for Everyone' will continue to be achieved by meeting all its customers' dynamic needs by adapting to digital-age practices and technology, while refining tradition methodologies.
About DFCC Bank
DFCC Bank PLC is a fully fledged commercial bank offering the full gamut of commercial and development banking services. The Bank was also ranked amongst Business Today's Top 30 businesses in Sri Lanka and was placed in the 25th position in Brand Finance Top 100 Most Valuable Brands, 2019. DFCC Bank is rated AA- (lka) by Fitch Ratings Lanka Limited.