DENGUE THREAT ON THE RISE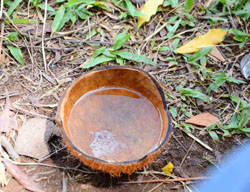 Nearly 70 people are reported to have died of dengue fever in Sri Lanka this year, and given the onset of monsoonal rains, the Health Ministry is said to be taking measures to destroy mosquito breeding places across the island.
While Colombo was identified as the district in which the highest number of dengue patients was recorded, Gampaha, Kandy, Kurunegala and Jaffna were also identified as high-risk areas.
Factory premises, construction sites, educational institution premises and places of religious worship were reported to contain the most number of dengue mosquito breeding sites.
Anyone running a fever for three days is advised to seek immediate medical attention, as it could be a sign of having contracted the virus.