DELL
Dell Technologies Supported Local Inter-University Esports Championship as Title Sponsors for Gaming Laptops
Launched new G Series portfolioto provide consumerswith affordable gaming solutions
Dell solidifies its commitment to the gaming community in Sri Lanka by being the Title Sponsor for gaming laptops at the Inter-University Esports Championship
Dell launched the new G5 15 and G7 15 at the Championship to provide gamers with budget friendly options
Dell Technologies (NYSE:DELL) announced that Dell was the official Title Sponsor for gaming laptops at the Inter-University Esports Championship held recently at Stein Studios, Ratmalana, Sri Lanka. The event, hosted by Gamer.LK, in collaboration with Sri Lanka Telecom PLC, was also endorsed by the Sri Lanka Esports Association, the governing body for Esports in Sri Lanka.Dell's significant involvement hasenhanced the development of the gaming community, alongside Dell's sponsorship of several other events in Sri Lanka, bringing Sri Lanka's players to the forefront of the gaming industry.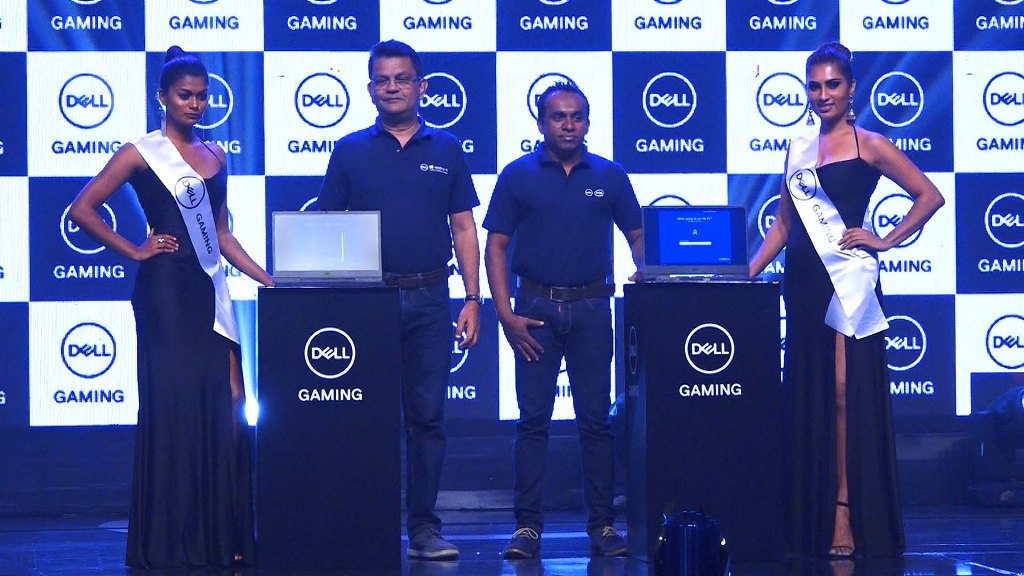 The successful event saw in attendance several reputable media outlets and key personalities from Sri Lanka's Esports community. Great buzz and excitement were also generated at the Esports Championship with the unveiling of Dell's new G-series gaming laptops.
"It is a privilege to contribute to the ever growing and improving Esports industry in Sri Lanka. The launch of a new range of gaming laptops specially catered to users on a budget emphasizes Dell Technologies commitment to the growing Esports market here as well as to gamers on every level," said Chrishan Fernando, Country Manager, Sri Lanka, Dell Technologies. "With Esports set to become one of the biggest and most popular sports globally, we are delighted to present the latestinnovations for the players and enthusiasts in Sri Lanka to hone their gaming skills. We look forward to continuing to build strong relationships with companies and organizations in the local gaming industry with such sponsorships."
Dell also launched its new gaming laptop series in Sri Lanka at the championship event. For budget friendly users looking for apowerful gaming system or purchasing their first gaming system, look no further than the new G Series. The G5 15 and G7 (in both 15" and 17" models) are redesigned to deliver enhanced performance with upscale features in a sleek chassis.
With beautiful narrow borders, the G5 and G7 incorporate 8th gen Intel CFL-H quad- and hex core processors and the latest NVIDIA graphics to optimize demanding AAA game titles and versatility for everyday use. In addition to the option of a blazing 144Hz refresh rate and G-SYNC display panels, the G5 and G7 are offering Alienware Command Center and 4-zone RGB keyboard with customizable backlighting for the first time. The Dell G5 15 Special Edition is also available in Alpine White, with a clear panel on the bottom of the system to show off the blue fans of the cooling system.
Dell G7 15 (7590) is available at all Dell authorized distributor and partner outlets with a starting price of LKR 300,000. And the Dell G5 15 (5590) is available at all Dell authorized distributor and partner outlets with a starting price of LKR 225,000.