CUSTOMER EXPERIENCE
Exploring Expectations
Keasila Jayawardena delves into the need to track the customer journey and evolution
Compiled by Yamini Sequeira
As a world leading independent brand valuation consultancy, Brand Finance plays an important role when it comes to connecting and creating value through brands. Keasila Jayawardena elaborates on this assessment: "Brand Finance's rankings help consumers pick and choose the brands they trust, while encouraging companies to track their performance and popularity among consumers."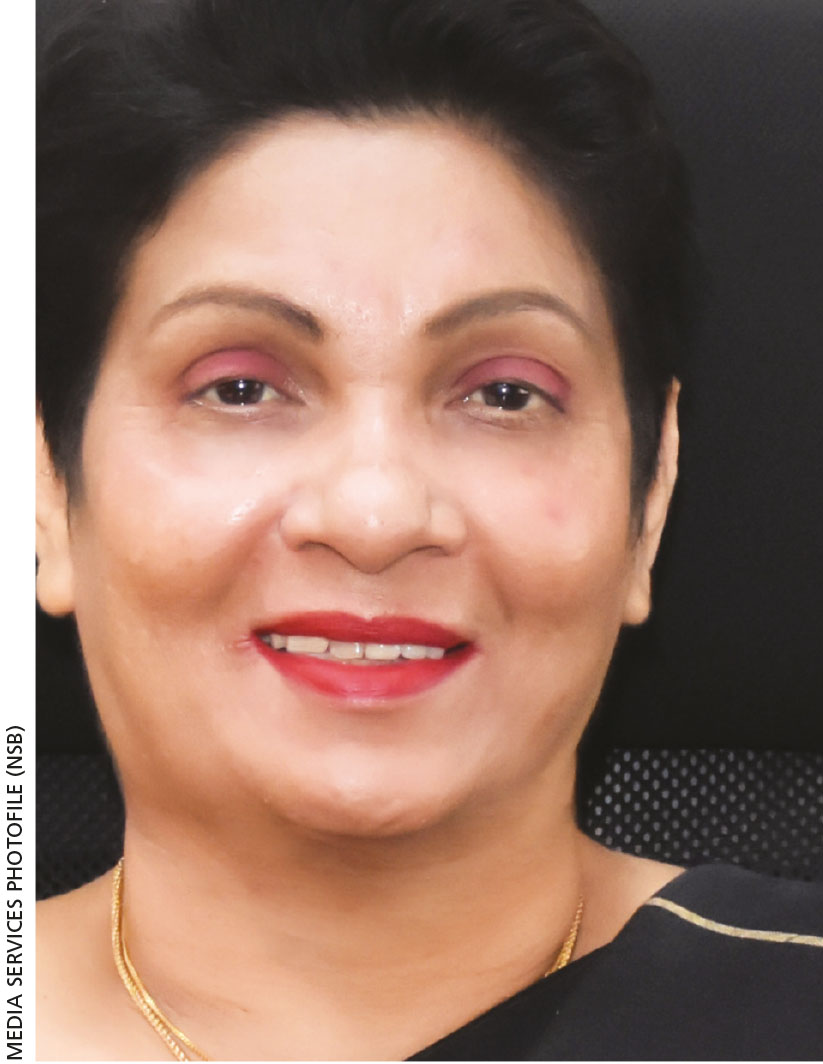 "At National Savings Bank (NSB), we always pay attention to LMD's Brands Annual as the ranking assigned is imperative to underscoring our position in the industry and market, and for developing the bank's marketing strategies accordingly," she reveals.
Often, there exists a gap between the marketing and finance functions. Expressing her views on this, Jayawardena explains: "Finance is a service built on the trust and confidence of the people, which is determined by various factors such as personal needs, age, attitudes, lifestyles and so on."
She observes: "Their expectations and purchasing processes are more likely to change with time, and this complexity has made capturing each consumer's journey a difficult and tricky business."
"It is for this reason that the financial services industry should delve deeper into customers' lives and explore their behaviours," Jayawardena urges, adding: "Furthermore, the industry engages with a customer throughout his or her lifespan."
Jayawardena elaborates: "When companies have an understanding of how customers evolve, they will be better positioned to offer different financial solutions to cater to their needs at every turn."
"Even for a leading savings bank in the island, achieving the best outcome from marketing activities is challenging as it's a matter of understanding customers' expectations when developing products and services, as well as telling them that we have developed the products they've always desired," she notes.
Offering insights into the value offered by the Brands Annual, Jayawardena states: "I believe that Brand Finance Lanka was established with the prime objective of bridging the gap between marketing and finance, by publishing the list of Sri Lanka's Most Valuable Brands annually with a thoroughly researched and comprehensive analysis of brands operating in the country."
"Millions of account holders have joined hands with NSB but I noted that it required additional grooming where marketing is concerned," she mentions.
Discussing the bank's response to this observation, Jayawardena continues: "In keeping with our original mandate, we're committed to bringing more people under the savings net so I proposed that we give more publicity to all the bank's events and activities, in addition to the publication of NSB's progress in terms of its quarterly, half-yearly and yearly performance."
"Accordingly, we have adopted a stronger marketing strategy and generated more publicity for all the bank's activities," she says, noting that NSB has "taken several important steps to infuse technology into its operations during the year, which will ensure a faster and more innovative banking experience for customers."
Elaborating on the financial services industry's approach, she emphasises: "Since financial services are for and about people; they're always needed to address their wants and needs. In other words, one needs to get closer to the hearts of the people."
In her concluding remarks, Jayawardena says: "Continuous and comprehensive research will always put you on a sound footing when it comes to developing marketing efficiencies.
"At both the Regional Development Bank (RDB) and NSB, we were able to reach the grassroots level and get closer to the hearts of the people, thereby addressing their requirements through effective marketing strategies."
Keasila Jayawardena is the Chairperson of National Savings Bank (NSB).