CSE
CSE offers Scholarships for Business journalists to follow its Diploma in Financial Markets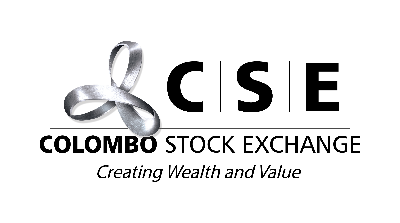 Following the successful completion of its second intake in 2019 the Advance Diploma in Financial Markets (ADFM) offered by the Colombo Stock Exchange (CSE) is set to commence its third intake on 24 October 2020. In this intake the CSE has decided to offer media personnel who structure content on financial markets a scholarship opportunity with the intention to help them better understand financial markets and help strengthen financial journalism in the country.
The manner in which information is articulated significantly impacts financial instruments and the movement of its value which has been long debated in the financial literature space. This largely depends on the channels and the ways in which the information is presented and communicated. The way in which information is shaped and delivered to investors can lead to completely different financial outcomes.
ADFM was implemented in response to a growing demand for an entry-level academic qualification to enable greater knowledge on financial markets, with a specific focus on capital market operations and investment. This course which includes key concepts and constituents of market operations now being made available through a scholarship to media institutions would help them structure content with a better understanding on how material would impact investment decisions and its consequences.
The course conducted in English will be carried out over a period of 09 months by an eminent lineup of lecturers and Industry experts including senior CSE professionals to offer unique insights on modules. The course which consists of 10 modules provides students with a comprehensive understanding of financial markets and focuses on areas such as capital market regulation, investment analysis, portfolio management, macro-economics and other related subject matters. The modules will be evaluated through quizzes, assignments, open book exams and presentations.
Commenting on the initiative CSE Head of Marketing Mr. Niroshan Wijesundere said "The course will pave the way for its students to apply theoretical knowledge while gaining a unique level of exposure into financial market operations."
"We have seen a growing interest in this qualification offered by us and we are very much encouraged by the positive feedback received. The opportunity made available for media institutions around the country to follow the ADFM program is a part of our efforts to strength financial literacy in the country which currently stands at 35%." He added.
This qualification is recognized by the Chartered Institute of Management Accountants (CIMA) and Certified Management Accountants (CMA) providing ADFM completed students an accelerated route to secure one of these globally recognized qualifications. CSE will also be providing internship opportunities at the exchange to top performers at this course. More information can be obtained via www.cse.lk or by calling 011 2356514.