CRISIS MANAGEMENT
LOCATION INDEPENDENCE
When core values come to the fore
BY Jayashantha Jayawardhana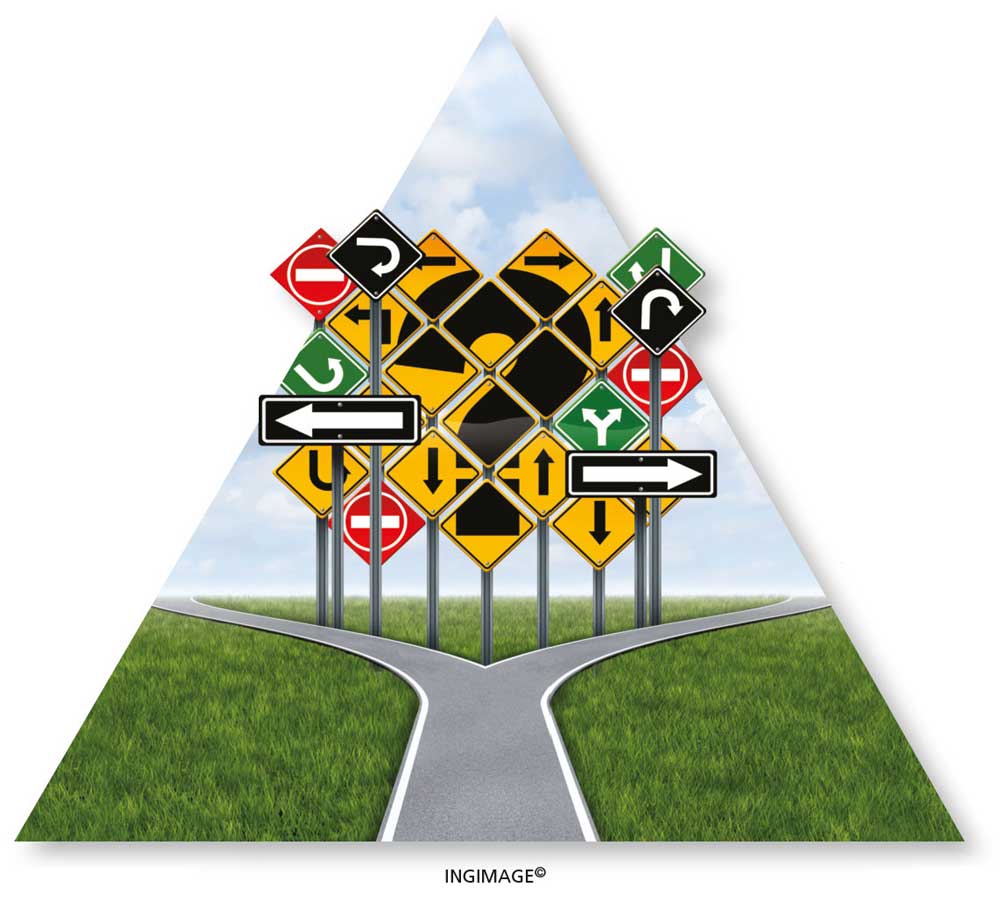 When Hurricane Sandy hit the US in October 2012, then CEO of the Guardian Life Insurance Company of America Deanna Mulligan was at her home in New York City. Her old house was surrounded by trees; and as rain buffeted the windows and wind shook the walls, she took shelter under a desk at the centre of the hall.
She was also worried about thousands of her business' employees who lived in New Jersey and New York City within commuting distance of the firm's Lower Manhattan HQ. The blackout forced her to listen to the radio for news reports, which were deeply disturbing; and she prayed for everyone's safety. When the hurricane passed, Guardian got to work.
Its leadership managed to put together a small crisis management team. The head office in Manhattan lost its phone service and had 1.5 metres of water in its lobby. It would be months before people could get back inside.
But Guardian's satellite office in Stamford, Connecticut, had been miraculously saved. So the contact numbers of all Guardian staff were listed and the company began calling them.
In two days, all staff were accounted for; and if their houses were badly damaged, Guardian rented hotel rooms for them. If they were out of power, the company provided them with generators.
Under Mulligan's leadership, which began in 2011, the company did everything it could to help Guardian staffers get back on their feet. Obviously, the organisation couldn't return to business as usual unless its people felt that they – and their families – were safe and secure.
The crisis caused by Hurricane Sandy compelled Mulligan to think deeper. The business had to be better prepared for the next disaster. So it weighed in on its digital future and drew up a bold plan for 'location independence.'
That apart, Guardian committed itself to staying ahead of the curve in other areas too – ranging from diversity, equity, and inclusion to globalisation and the gig economy.
A planner by nature, Mulligan began thinking about the longer term…
What could possibly go wrong? How should they protect the business from what could go awry? What if they were better poised to seize the opportunities that were presented?
She wrote in the Harvard Business Review (HBR): "This mindset served us well through my almost decade long tenure as CEO. In that time, we increased our end user base from five million to 29 million, doubled our workforce to 9,500, logged 10 consecutive years of growth in assets under management to hit nearly US$ 80 billion and more than doubled our pre-tax operating income."
"More importantly, our most recent engagement surveys taken during the height of the COVID-19 crisis show a customer satisfaction score of 89 percent while 86 percent of our employees say they would recommend Guardian as a great place to work. Those figures are well above industry and national benchmarks," Mulligan noted.
This is how Guardian spells out its core values: "We do the right thing. People count. And we hold ourselves to very high standards."
Mulligan wanted to see how far her team could take that culture…
The massive damage wrought by Hurricane Sandy gave Guardian's leadership an impetus to accelerate its efforts and rebuild much faster. In 2013, it gave the business' newly hired CIO and Chief of Operations Dean Del Vecchio the location independence mandate so they wouldn't have to suspend operations during another disaster ever again.
Mulligan wrote: "A pandemic was already on our minds because regulators require life insurers to address such scenarios in routine financial stress tests. But this wasn't simply about the financial impact; it was about our employees and customers."
Guardian migrated many of its applications to the cloud and modernised employee productivity tools. The management brought in new tech talent, and reskilled and upskilled existing staff. It built a data analytics operation from scratch, retrained actuaries to be analysts through a yearlong course with General Assembly and recruited a team of PhDs.
Over time, the organisation created a 'data lake' from which to mine information that would boost business. It cost the company a fortune but paid off spectacularly.
When the pandemic was declared and office closures ensued, Guardian was much better prepared for remote work thanks to its location independence.
Besides that, the enterprise has made remarkable progress on the diversity, equity and inclusion (DEI) front, and also in the gig economy.
At entry level, 50 percent of its workforce consists of women or members of other underrepresented groups. At executive level, this figure is 30 percent and Guardian's board of directors has received national recognition for its diverse makeup.
Guardian's phenomenal success rests on the bedrock of its core values.