Cricketing giants Mahela Jayawardene, Kumar Sangakkara and Roshan Mahanama together with others walk to the crease in the battle to safeguard this island's best-loved sport. Here are translated excerpts from their meeting with the prime minister.
Mahela Jayawardena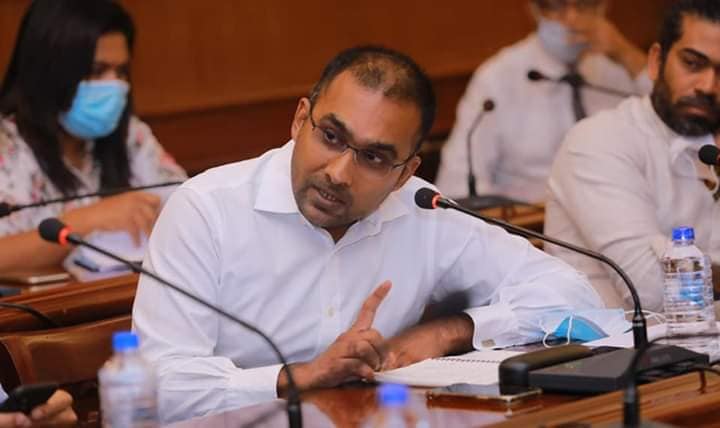 We did a lot of work last year with school cricket.
In the Central Province, 50 schools have only four grounds with outfields. In the Western Province, there are 169 schools and 18 have grounds with outfields; some schools have grounds but only matting wickets and no turf. In the Northern Province, there are 26 schools and one ground with an outfield. Sabaragamuwa has no grounds with outfields. In the Northwestern Province – which has bred a lot of talent – there are 41 schools and three grounds with outfields. The Southern Province has 50 schools and only two grounds with outfields.
In the same way, the chairman said that in our first-class cricket, nine teams don't have their own grounds.
Another thing is in club cricket tournaments, only two teams have access to grounds of international standard – the SSC (Singhalese Sports Club) and the Oval (Paikiasothy Saravanamuttu Stadium). All other teams play on their own grounds. So those children gain no experience on grounds of international standard.
This means we do not play first class cricket at Sooriyawewa (Mahinda Rajapaksa International Cricket Stadium), Pallekele (Pallekele International Cricket Stadium), Dambulla (Rangiri Dambulla International Stadium) or Khettarama (R. Premadasa International Cricket Stadium). So there is a big issue with our cricket.
I think we need to think about that and to where we are going to channel funds. Most of our cricketers come from the school cricket system but for the past 15 to 20 years, we have not paid any attention to school cricket.
We need to make stadiums with outfields for that level of cricket to be developed. If you take the last 15 years, we have been able to bring in talent that is of international level only from the outside areas and not Colombo. Yet we have not given the necessary facilities to these areas. In the Eastern Province, there are talented children but after the war, we did not give them the facilities that were needed.
I think we have a duty. Let's say we take a loan; taking a US$ 40 million loan at LIBOR plus 0.5 percent, with the way we take loans from foreign sources, we have to pay between three and four percent in interest. If we include the interest and payments, it would work out to 3.5 million dollars. This is what we must pay over the next 10 to 15 years.
If we could allocate these funds for the sport to be developed instead, there would be a good source of income for cricket.
Cricket and the team are a brand but now, we do not have that brand. And when we lose this, the income generated from things like TV rights reduces in the future. So we will not be earning the income that they said we would.
With COVID-19, over the next three years, there will be a reduction even in international sponsors. The amount they can spend will be reduced.
Yesterday, I heard that the ICC is considering pay cuts for its staff. So I do not think that we will get the kind of revenue that they thought we would earn even in the next five years. If we believe this and make plans, I think we will get into big trouble.
Instead, it is better to take stock of the reality within the country and work accordingly. What's important is we develop talent and that's what we need to spend on.
Kumar Sangakkara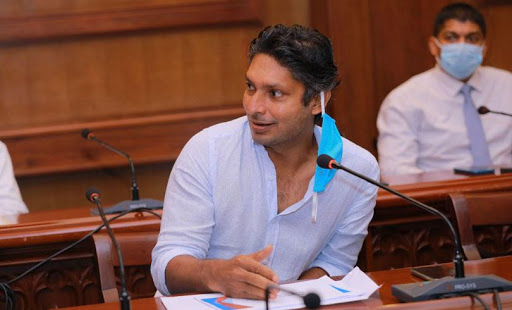 If we don't strengthen the tournaments of school and club level cricket with the necessary facilities, and if we do not provide the necessary outfields and experience, it will be difficult to develop a strong national team.
If we take the club division, there are weaknesses. A particular weakness – as Shammi Silva said – is that the teams playing now do not have experience playing in stadiums of international standard. At the same time, there are some teams that do not have access to a stadium of any standard.
To improve this situation, we will especially need to spend large amounts on developing these infrastructure facilities. If you take the north and east after the war, it is the Foundation of Goodness that initially built four grounds and – through Sri Lanka Cricket (SLC) – a turf wicket at St. Patrick's College, Jaffna.
In those six or seven years, we took 23 of the best under-19 teams from the country to the north. In that tournament, we saw that there were a lot of cricketers with a lot of talent there. But the facilities they have are minimal.
Bangladesh – which has a much larger population than us – does not have the same number of stadiums that we do. It also doesn't have the same number of international stadiums that we do. But the talent of their cricketers has increasingly developed. Their system is extremely good.
In the same way, if you take a lot of the countries, the cricket boards do not own grounds and their maintenance has been outsourced to reduce costs. The cricket associations of the provinces have been given stewardships.
For example, in Australia, England and India, cricket boards do not have ownership of any ground. In the same way, the number of One-Day and Test matches that a country gets is decided by the future tour programme and to some extent, through the relationships between the board of cricket instead of the number of grounds.
When we take the last few years – particularly 2011 – we did not have an income equal to the investments made. Actually, as far as I know, there has been a massive loss and the government has had to extend funds to maintain cricket and I think this is a special point.
If we develop the facilities in the existing stadiums of international standard – especially Khettarama (R. Premadasa International Cricket Stadium) – we don't have a stadium for the development of domestic cricket.
From the time we have been playing, there has been a plan for this. That is where our cricket academy is and where the national team trains. The gym is there but there is no swimming pool, no facilities to play domestic cricket indoors during the rainy seasons.
It is the same if we take the Pallekele International Cricket Stadium and Galle International Stadium. If we look everywhere, there are a lot of deficiencies for which we can use these funds. Through that investment, I think we can do much more for cricket in the country.
So if we can increase the training facilities of international standard stadiums, we can offer these facilities to the children of this country to develop their talent.
And like Thilanga Sumathipala said, if you look at all the problems and solutions, the biggest problem here is that there is no unified management. There are segregations such as the SLC, school cricket associations and clubs, and this seems to have created a big mess.
One of the things that Thilanga Sumathiapala said was to decentralise to the provinces. The cricket associations and schools in these provinces should be given the authority to develop these areas. And through these provinces, if we can bring in transparency and responsibility to the constitution and framework of the SLC, and if the constitution and rules can be formulated properly, everyone will take equal responsibility for every aspect of this problem.
What happens now is that the responsibility shifts from body to body. Since 2009, we have been developing cricket in the provinces. We can get them to play club tournaments to select a provincial team through them.
Moreover, if provinces are responsible for the maintenance of the stadiums of international standard and given facilities to develop school cricket in those areas, and through their associations, hire individuals from the provinces to the main body, and everything from managing finances to planning, capital spending and taking responsibility of every aspect of development is done transparently, everyone here would have the opportunity to share their ideas and plans, and contribute without fear.
If we start there rather than everything being done piecemeal, we would have the opportunity to resolve a lot of these problems.
Roshan Mahanama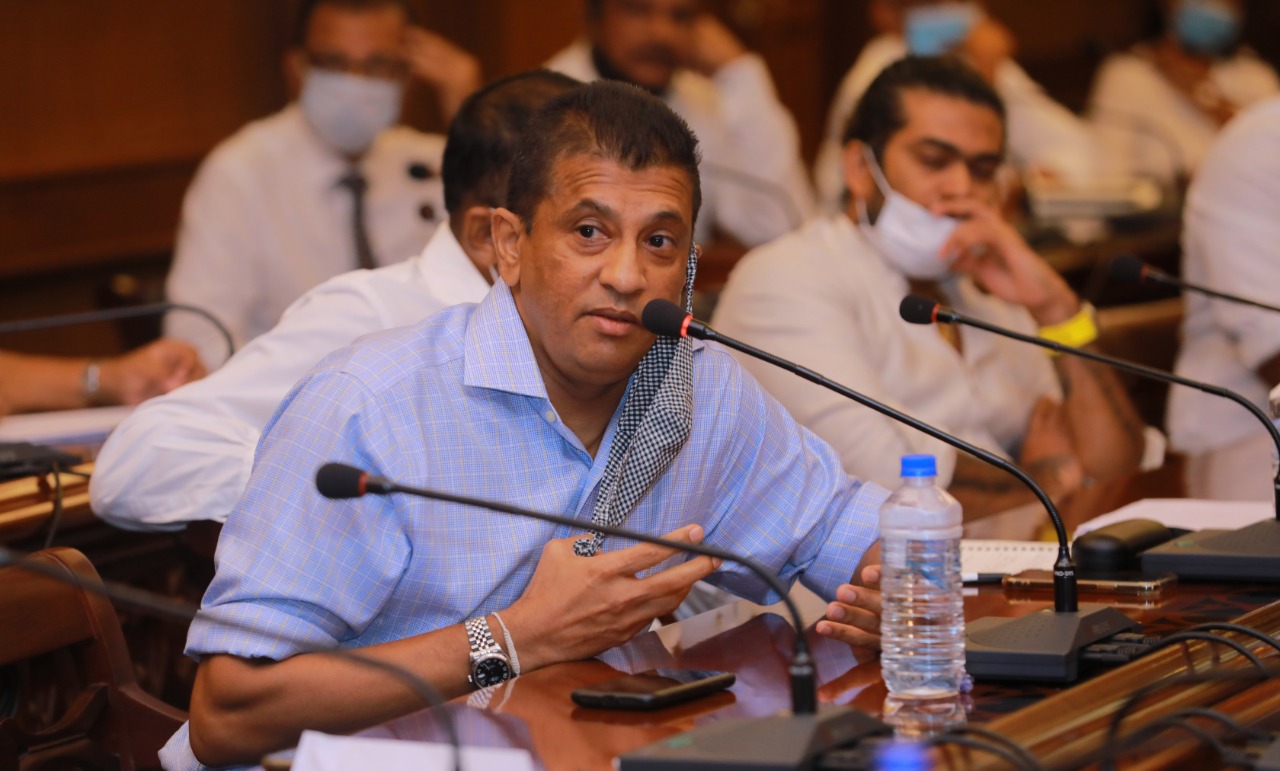 Thank you for inviting me to be a part of this discussion. I have concerns about whether we should be discussing sports at this point given the global situation.
Firstly, I'm speaking as a person who played in Sri Lanka's first international match in 1987 and the 1996 Cricket World Cup, and we've also played two World Cups in this country with the facilities we have. In 2006, I worked as a match referee at the ICC Under-19 World Cup, which was held in Sri Lanka based on the cricket grounds and capacity available at the time. In 2011, we co-hosted World Cups here and in 2012, a T20 World Cup.
If Khettarama (R. Premadasa International Cricket Stadium) is being taken out due to some other reasons, then I do not know how we are going to resolve that. If not, personally, I think we should develop the existing grounds and extend our assistance to bring them up to standard. From Moratuwa to Matara, we have more cricket clubs than on the other side – and I mean Division 1 and Division 2 clubs.
We get talent from those areas so offering those them and schools more opportunities would be worthwhile. There may be 300 schools but in this environment, I wonder if those students can travel such a distance from those schools.
So at this moment, as the prime minister said, when there was a regression in cricket, Mahela and all of us got together, and offered a plan on how to develop cricket through the Ministry of Education.
What should happen is that Sri Lanka Cricket (SLC) should also be involved in the development of cricket at this point. As an example of development – and I am not taking sides but saying this because the environment has been created here to speak freely – we need to have a national plan for cricket. My responsibility is only cricket but such a plan can be formulated for other sports as well. If there is a national plan, whichever party comes in, it will be carried out.
For example, (correctly or not because I have not been involved) in Khettarama (R. Premadasa International Cricket Stadium), a swimming pool or dormitory was being built but has been stopped and something else is being built instead. If there had been a national plan, I do not think that would have happened.
It is not about allocating responsibility to school or club cricket but we have a responsibility as a governing body to decide on how to best assist school cricket. You have made that environment possible now and we have to use it.