COVER STORY
COMPILED BY Yamini Sequeira
VISH GOVINDASAMY
Group Managing Director
Sunshine Holdings
DIVERSIFY TO PROP UP TEA EXPORTS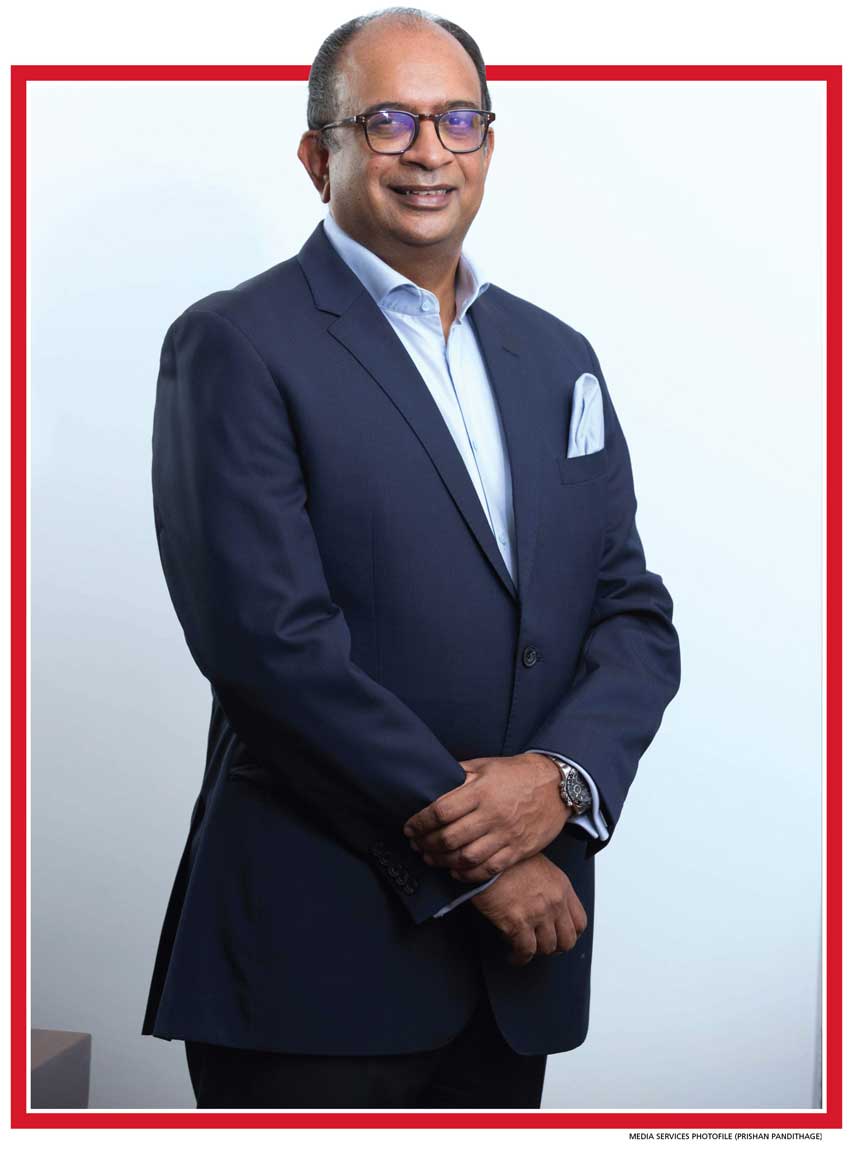 Sri Lanka's tea industry went through a veritable wringer in 2021 as a result of the ban on chemical fertilisers and weedicides. This led to a decline in tea production by approximately 18 percent up to October 2022 – the lowest in over 25 years. 
As a result, tea production in 2022 is expected to be roughly 50 million kilogrammes less than in the previous year.
The Group Managing Director of Sunshine Holdings – who is also the Chairman of the Ceylon Chamber of Commerce – Vish Govindasamy elaborates: "Sri Lanka has seen a reduction in tea imports in most of its major markets as a result of low production."
"In 2021, almost 55 percent of Ceylon Tea exports went to the Middle East and North Africa, while another 15 percent was sent to Russia and the Commonwealth of Independent States (CIS)," he notes, adding that "we remain highly dependent on these markets although Ceylon Tea was exported to over 140 countries around the world. Currently, our largest importer is Iraq, which is a market for lower value teas."
The shortage of tea in 2022 means that Ceylon Tea prices, which are already considered very high, have increased further, leading to the danger of one of Sri Lanka's premier exports being priced out of the market.
However, Govindasamy is hopeful that tea crop harvests can be normalised by the second half of this year.
He suggests: "We must diversify, and focus on higher yielding teas and higher volume markets, to increase our market share and revenue; maintain more prominence in markets that can pay a higher premium price – such as Japan, the US and the EU; and gain market share in the Middle East through Saudi Arabia and Kuwait, instead of more price sensitive markets."
According to him, Sri Lanka should also look at increasing market share in the UK and Pakistan as they too are large volume importers. However, this would mean reducing minimum quality standards (ISO 3720) to cater to the type of teas needed by these markets.
Govindasamy notes: "Consumer trends have expanded beyond traditional products. Since many buyers are now interested in high quality products, this has driven demand for healthy green, functional botanical teas and herbal blends."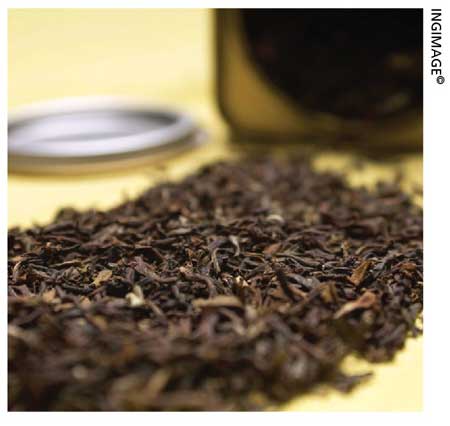 "And in a positive development, younger consumers now view tea as a wellness drink," he adds.
A strong preference for functional botanical blends and single estate artisanal teas has picked up through a trend called 'premiumisation' with more interest in innovative flavour mixtures, authenticity and the story behind a specific brand.
The emergence of tea pairing menus has also created a buzz across the world. Groundbreaking ready to go drinks and iced tea variants are challenging the hot beverages category. There is also a growing awareness of social responsibility, ethical practices and green manufacturing processes, which offer excellent opportunities for Ceylon Tea brands.
Looking ahead, Govindasamy calls for a sharper focus on the export sector: "With approximately four percent of the land area covered in tea plantations, Ceylon Tea provides direct and indirect employment to almost two million people; and it plays a significant role in rural development, poverty reduction and food security. Therefore, focussing on tea exports is a priority for Sri Lanka's nation building strategy."
And he exults that "we can also proudly say that Sri Lanka is high on the environmental sustainability agenda with the world's only certified ozone-friendly tea; an industry working to reduce its carbon footprint; and satellite mapping to mini­mise the impact on Sri Lanka's forests and water supply."
He adds that Sri Lanka needs to maintain a global supply of at least 300 million kilogrammes of tea and increase it from thereon. "If we can maintain this, the outlook will be very positive as costs will come down to more competitive levels," he muses.
Lastly, Govindasamy calls for a diversification of tea exports by taking advantage of reduced freight costs and the devalued rupee, to ensure that Sri Lanka becomes a competitive as a manufacturing location.
Since many buyers are now interested in high quality products, this has driven demand for healthy green, functional botanical teas and herbal blends