COVER STORY

TWENTY-SIXTH ANNIVERSARY COMMEMORATIVE ISSUE
Global ICONS THE CLASS OF 2020
LMD pays tribute to 26 global icons – role models for citizens of the world – on its 26th anniversary
Year 2020 has undoubtedly been one of global upheaval almost right from the get-go with the likes of devastating bushfires in the southern hemisphere, acts of terror in many parts of the world and the beginnings of a worldwide pandemic unlike any other in recorded history.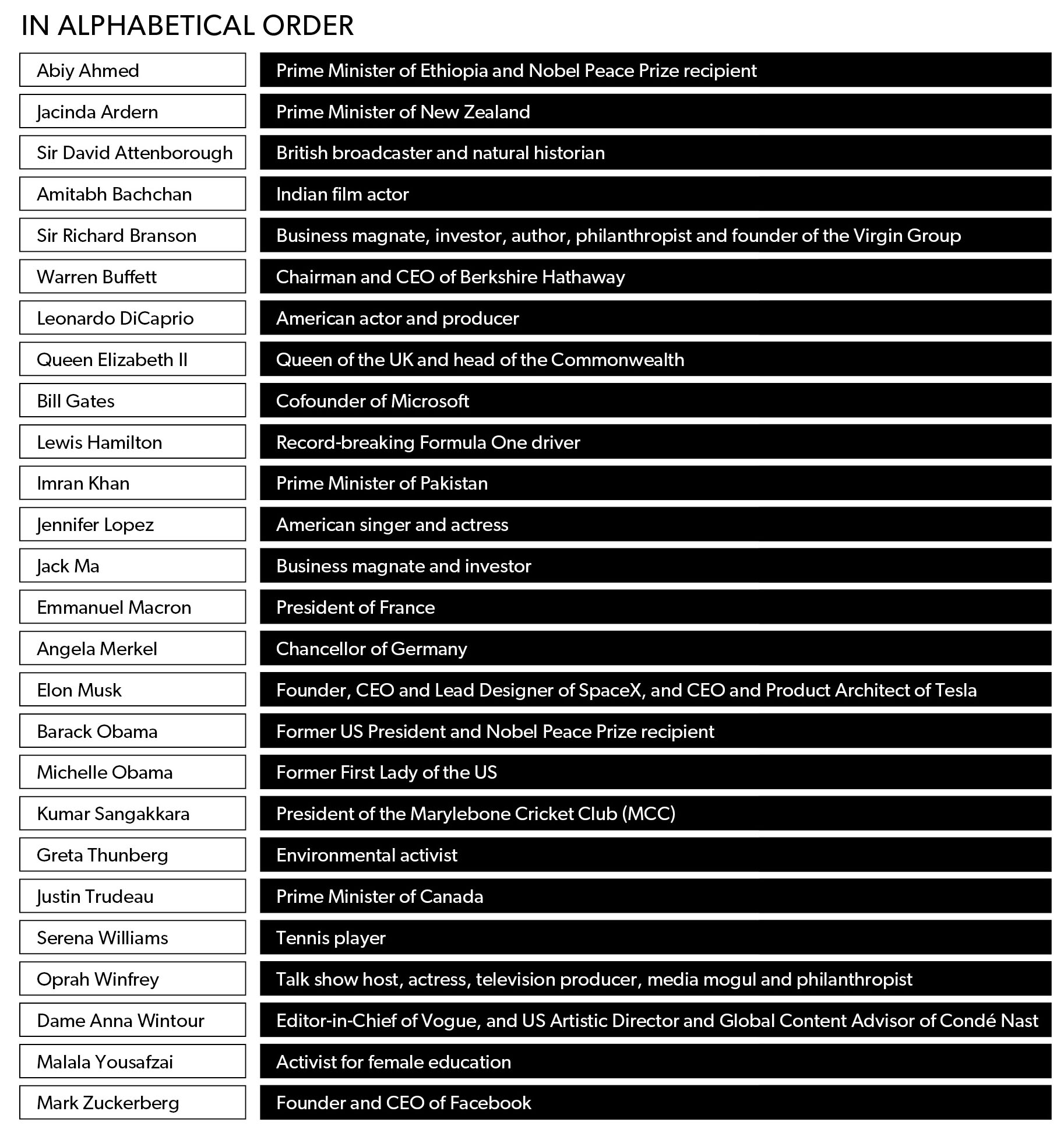 Indeed, countries the world over have faced extremely challenging times in the year to date, which calls for renewed vigour in dealing with unimaginable economic, social, environmental and political trials and tribulations that have literally caught them off guard.
And so it has been all the more important to find sources of inspiration to maintain a sense of positivity in such troubled times.
This commemorative special edition of LMD pays tribute to Global Icons who have reached the summit in their respective fields – exemplary human beings whom we admire and look up to. And our prized list of 26 coincides with LMD's 26th anniversary!
Our roll call of global personalities pays homage to leaders from diverse fields ranging from politics and activism, to entertainment and the sporting arena; and it cuts across race, gender, age, social and many other divisions that continue to plague the world we live in.
And we invited a cross-section of relevant personalities from various fields to pay tribute to LMD's Global Icons – and tell us what lessons there are for the world and Sri Lanka from their inspiring actions.
We hope the emerging 'new world order' will cut across such barriers – at the very least, for the sake of future generations of the global citizenry.
– LMD