COVER STORY

COMPILED BY Yamini Sequeira
TYEAB AKBARALLY
Managing Director
Akbar Brothers
INNOVATION IS THE KEY TO SUCCESS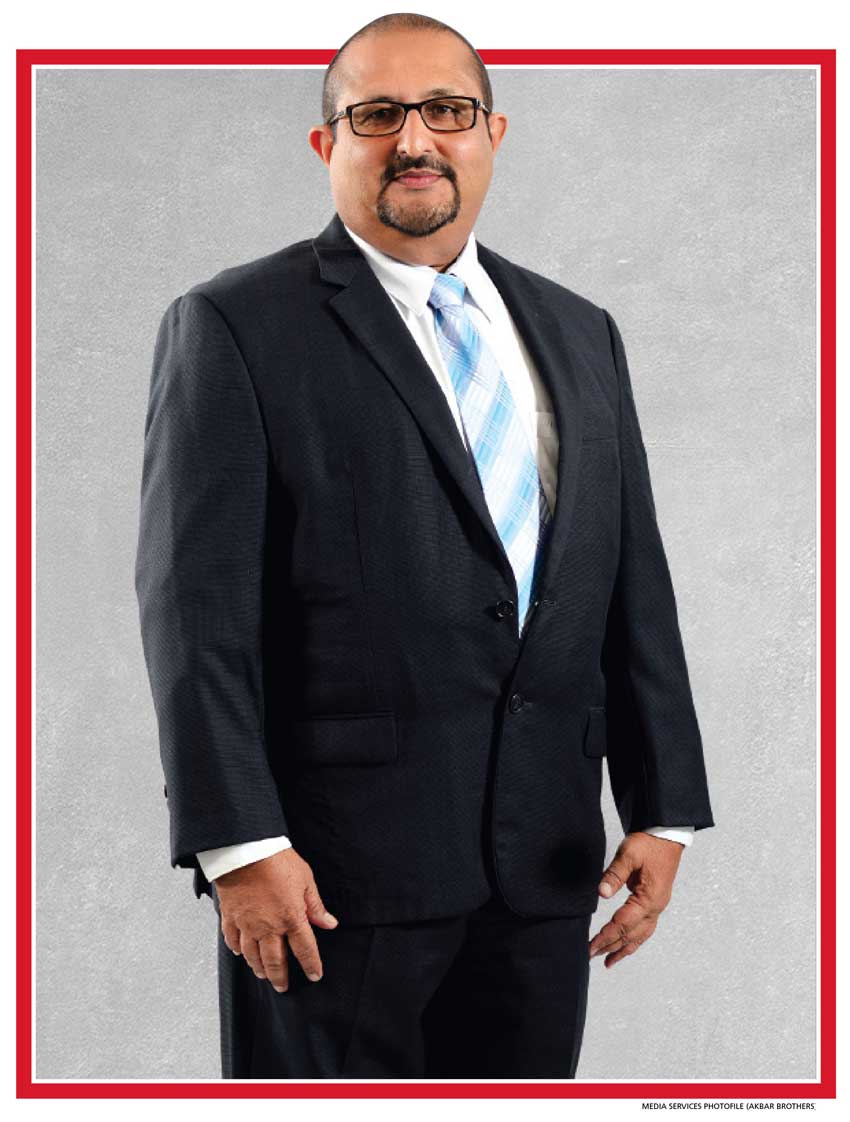 Sri Lanka needs to accelerate its technology and innovation quotient in order to be competitive in the global market. At a time when the nation is mired in an economic crisis, product innovation can play a key role in the urgent need to bolster the nation's foreign exchange reserves.
The Managing Director of Akbar Brothers Tyeab Akbarally explains: "Being ahead of the innovation curve is very important for any exporter looking to make a mark on the global stage. Continuous innovation is imperative to remain relevant and expand our customer base. It doesn't need to be on a mass scale; even small enhancements can bring tangible benefits."
He elaborates: "Listening to customers and even distributors in export markets enables us to alter products slightly to meet current and future trends. We recently set up a tea extraction business to cater to the demand from multinationals – Akbar Brothers was the first to set up a tea bag machine in Sri Lanka 45 years ago when it was relatively unknown.
"Although the company retains traditional products, we also enhance our product range with new flavours, improved packaging and so on to meet different target segments," he adds.
However, exports are also price sensitive due to greater competition from other emerging markets, which means that exports from Sri Lanka need to be competitively priced. Customers are now shopping around against a backdrop of global inflation.
Moreover, the rising cost of manufacturing is pushing companies to do more with less to manage these expenses.
Successive governments have supported the export sector on the whole; but presently, one of the main roadblocks to export sector growth is the high cost of manufacturing. To this end, Akbarally asserts: "Sri Lankan products need to break into more developed markets if they want to command higher prices for sustainable, organic and other niche pro­ducts."
He cautions that as Sri Lankans, "we need to guard against having 'short memo­ries,' given that fuel and gas queues are a thing of the past." And the core problem of the fiscal deficit remains.
Commenting on the viability of breaking out of traditional exports, Akbarally says: "Even smaller traditional exports of spices, condiments and coconut are yet to be fully maximised. By infusing these segments with innovation, they can become value added exports."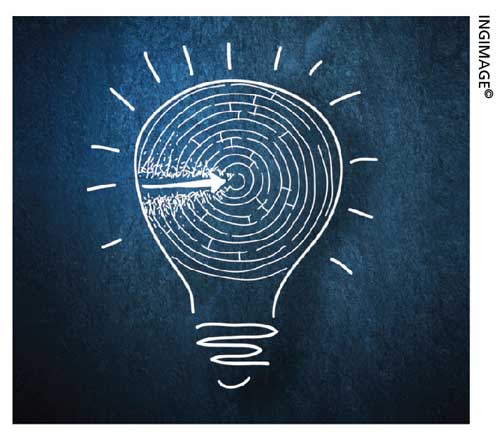 He adds: "In terms of services, Sri Lanka can be an outsourcing hub for many multinationals. This will not only provide local employees with an opportunity to earn forex but also create employment and help prevent the brightest minds from leaving the country for better job prospects."
The Port City should be opened up for large banks to establish their regional head offices. This will bring it in line with other prominent financial centres such as Dubai and Singapore.
On Akbarally's wish list for promoting product innovation are consistency in policies and taxation: "The exporter community has been largely resilient and supported the economy. Unfortunately, the higher corporate taxes this year will impact R&D and product innovation as these higher costs will have to be managed in parallel with inflation."
And he warns that "the profitability of exporters will definitely be im­pacted in the coming months."
How the government manages the fiscal deficit and capital expenditure will determine Sri Lanka's economic performance in 2023. Traditional forex sources such as tourism and worker remittances need to be augmented with new foreign exchange generating sources.
Akbarally adds: "The IMF's Extended Fund Facility (EFF) will hopefully trigger more bilateral loans to help the economy get back on track and help cash flows. But we must eventually reduce our dependence on borrowings."
"Moreover, it is important that exporters display loyalty to Sri Lanka and not move their operations overseas," he urges.
Sri Lankan products need to break into more developed markets if they want to command higher prices for sustainable, organic and other niche products

DR. PARAKRAMA DISSANAYAKE
Deputy Chairman/Managing Director
Aitken Spence
RETAIN TOP TALENT OR BE DAMNED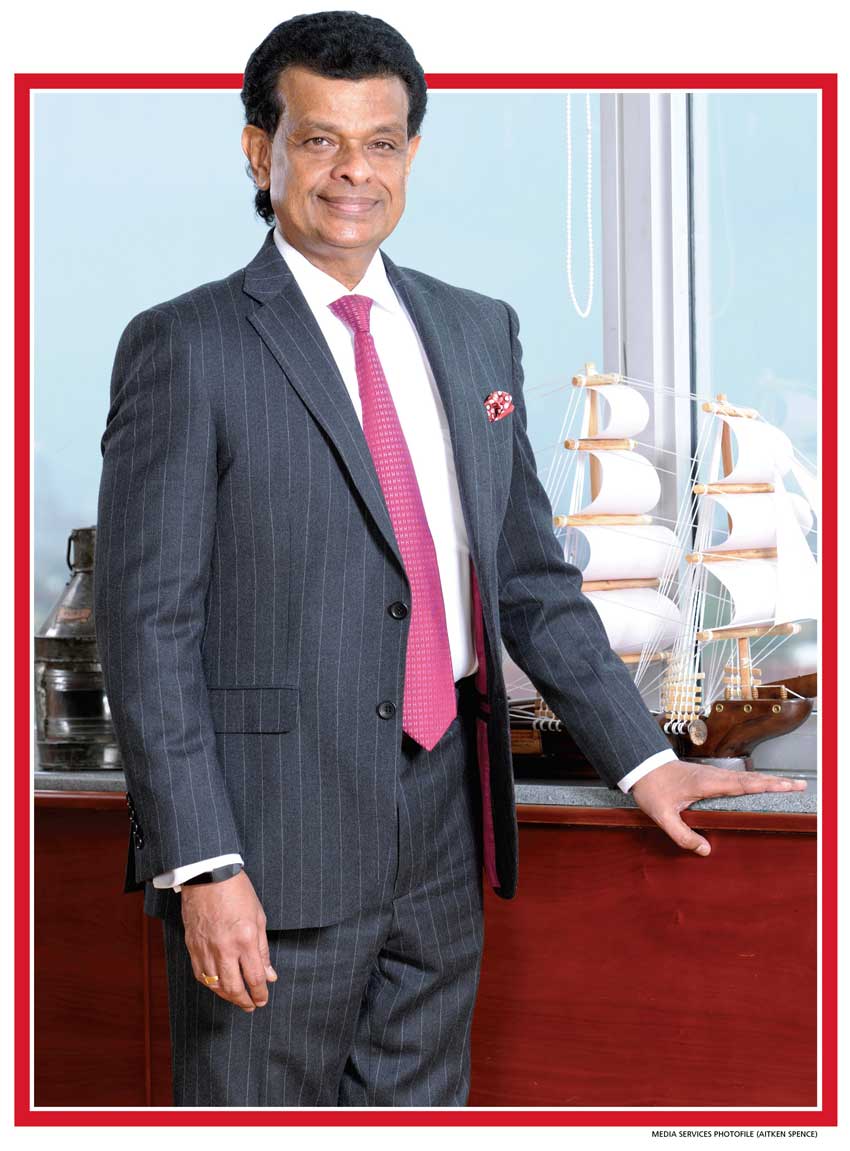 During the first half of 2018, the Port of Colombo was ranked as the fastest-growing container facility in the world. By the end of that year, the port handled seven million TEUs. By contrast, in 2022 it handled a total throughput of 6.8 million TEUs and witnessed a contraction of 5.3 percent.  
Transhipment volumes – which account for 82 percent of the volumes handled by the port (i.e. 5.6 million TEUs) – also declined by 3.7 percent. Export containers witnessed a contraction of 12.5 percent and import containers dropped by  15.6 percent, all of which reflected the challenging operating environment.
Dr. Parakrama Dissanayake, the Deputy Chairman and Managing Director of Aitken Spence – who is also the first non-British International President of the UK-based Institute of Chartered Shipbrokers (ICS) – notes that "we became a transhipment hub of South Asia around three decades ago. Have we graduated to the status of a mari­time and logistics hub since then?"
"The answer is 'no.' Unfortunately, immense damage has been inflicted on the maritime sector. To my mind, Sri Lanka has only two globally acceptable generic brands – Ceylon Tea and the Port of Colombo. The latter, which is among the top 25 container ports in the world, is going through an overall dip in confidence."
He goes on to say that restrictions on imports have created a container imbalan­ce, which in turn affects the sourcing of containers for exports. Shipping lines have been unable to convert the rupees collected from the provision of services into US Dollars, which have to be remitted to the shipping lines.
"The decline in export container volumes prevents shipping lines from covering their fixed costs at the port. On a positive note, the expansion of the Colombo South Deep Draft East Container Terminal by the Sri Lanka Ports Authority (SLPA) has conti­nued and construction work on the Colombo West Container Terminal has commenced," he muses.
Dissanayake explains: "Ports such as Colombo should be mindful of the rising importance of Asia and Southeast Asia, led by the five largest economies – Indonesia, Malaysia, Singapore, the Philippines and Thailand. Having control and management over the entire supply chain is bound to replace mere scale in the maritime and logistics sector."
Considering its strategic location and the fact that Colombo South Harbour is the only deep draft container port in South Asia, the pre-eminent position of the Port of Colombo as a transhipment hub can continue, he feels, provided efficiency and effectiveness are not compromised.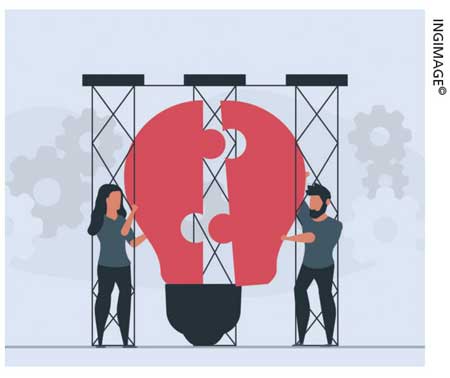 During the latter part of last year and the beginning of 2023, liner freight rates tumbled to pre-pandemic levels. Drewry – an independent maritime research consultancy – estimates that container shipping that raked in a profit of US$ 290 billion in 2022 will reach only 15 billion dollars this year.
Key trends to watch other than profits will be an easing of port congestion over capacity, tighter controls over costs, and mergers and acquisitions.
He cites improving the ease of doing business as being imperative: "Sri Lanka is currently ranked No. 99, compared to Singapore at number two and the UAE in 16th place. We also have to improve our ranking of No. 94 in the [World Bank's] Logistics Performance Index (LPI)."
"Besides, the authorities should understand that the competition is at international level and the three container terminals – Jaya Container Terminal (JCT), South Asia Gateway Terminals (SAGT) and Colombo International Container Terminals (CICT) – should, as they did in 2018, collectively reposition the Port of Colombo to regain confidence among clients. The regulatory regime should be investor friendly too," he explains.
The brain drain is impacting the logistics sector too. Dissanayake asserts that "the bedrocks of the maritime and logistics sector are the millennials and gen X.  The current economic environment is not helping us retain top talent.  Human talent can make or break an organisation – this is the hard truth."
He believes that 2023 will be yet another challenging year for the sector: "Freight rates have declined exponentially, which will have an adverse bearing on service providers in the maritime and ports sector."
"Stabilisation of our economy is a sine qua non to overcome these challenges," Dissanayake concludes.
The current economic environment is not helping us retain top talent.  Human talent can make or break an organisation – this is the hard truth
VISH GOVINDASAMY
Group Managing Director
Sunshine Holdings
DIVERSIFY TO PROP UP TEA EXPORTS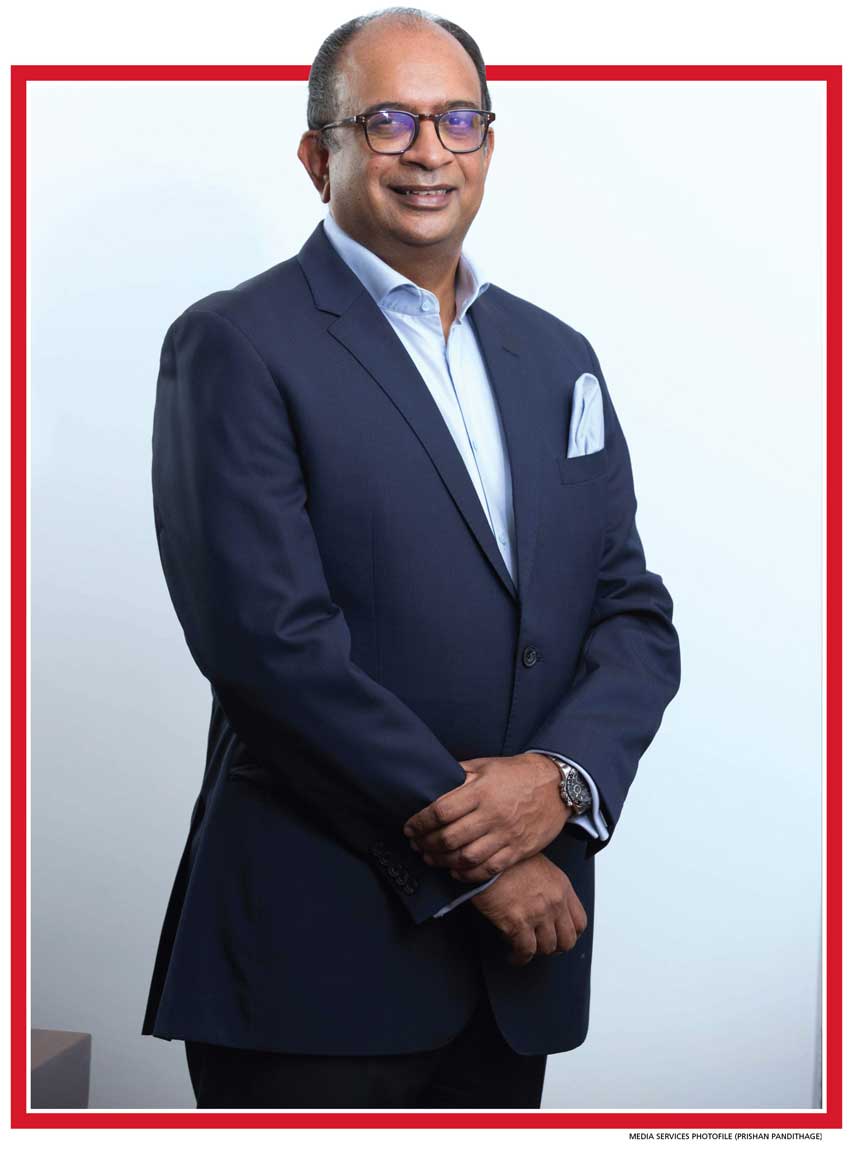 Sri Lanka's tea industry went through a veritable wringer in 2021 as a result of the ban on chemical fertilisers and weedicides. This led to a decline in tea production by approximately 18 percent up to October 2022 – the lowest in over 25 years. 
As a result, tea production in 2022 is expected to be roughly 50 million kilogrammes less than in the previous year.
The Group Managing Director of Sunshine Holdings – who is also the Chairman of the Ceylon Chamber of Commerce – Vish Govindasamy elaborates: "Sri Lanka has seen a reduction in tea imports in most of its major markets as a result of low production."
"In 2021, almost 55 percent of Ceylon Tea exports went to the Middle East and North Africa, while another 15 percent was sent to Russia and the Commonwealth of Independent States (CIS)," he notes, adding that "we remain highly dependent on these markets although Ceylon Tea was exported to over 140 countries around the world. Currently, our largest importer is Iraq, which is a market for lower value teas."
The shortage of tea in 2022 means that Ceylon Tea prices, which are already considered very high, have increased further, leading to the danger of one of Sri Lanka's premier exports being priced out of the market.
However, Govindasamy is hopeful that tea crop harvests can be normalised by the second half of this year.
He suggests: "We must diversify, and focus on higher yielding teas and higher volume markets, to increase our market share and revenue; maintain more prominence in markets that can pay a higher premium price – such as Japan, the US and the EU; and gain market share in the Middle East through Saudi Arabia and Kuwait, instead of more price sensitive markets."
According to him, Sri Lanka should also look at increasing market share in the UK and Pakistan as they too are large volume importers. However, this would mean reducing minimum quality standards (ISO 3720) to cater to the type of teas needed by these markets.
Govindasamy notes: "Consumer trends have expanded beyond traditional products. Since many buyers are now interested in high quality products, this has driven demand for healthy green, functional botanical teas and herbal blends."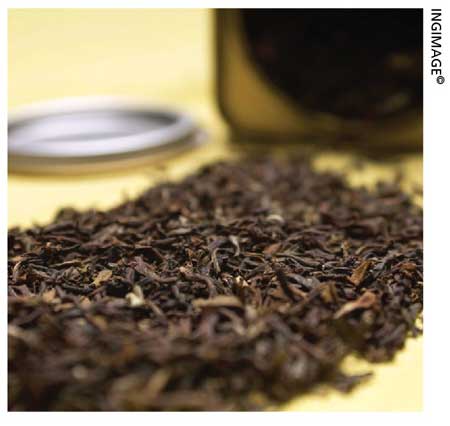 "And in a positive development, younger consumers now view tea as a wellness drink," he adds.
A strong preference for functional botanical blends and single estate artisanal teas has picked up through a trend called 'premiumisation' with more interest in innovative flavour mixtures, authenticity and the story behind a specific brand.
The emergence of tea pairing menus has also created a buzz across the world. Groundbreaking ready to go drinks and iced tea variants are challenging the hot beverages category. There is also a growing awareness of social responsibility, ethical practices and green manufacturing processes, which offer excellent opportunities for Ceylon Tea brands.
Looking ahead, Govindasamy calls for a sharper focus on the export sector: "With approximately four percent of the land area covered in tea plantations, Ceylon Tea provides direct and indirect employment to almost two million people; and it plays a significant role in rural development, poverty reduction and food security. Therefore, focussing on tea exports is a priority for Sri Lanka's nation building strategy."
And he exults that "we can also proudly say that Sri Lanka is high on the environmental sustainability agenda with the world's only certified ozone-friendly tea; an industry working to reduce its carbon footprint; and satellite mapping to mini­mise the impact on Sri Lanka's forests and water supply."
He adds that Sri Lanka needs to maintain a global supply of at least 300 million kilogrammes of tea and increase it from thereon. "If we can maintain this, the outlook will be very positive as costs will come down to more competitive levels," he muses.
Lastly, Govindasamy calls for a diversification of tea exports by taking advantage of reduced freight costs and the devalued rupee, to ensure that Sri Lanka becomes a competitive as a manufacturing location.
Since many buyers are now interested in high quality products, this has driven demand for healthy green, functional botanical teas and herbal blends

MOHAN PANDITHAGE
Chairman/Chief Executive
Hayleys
ECONOMIC STABILITY A SINE QUA NON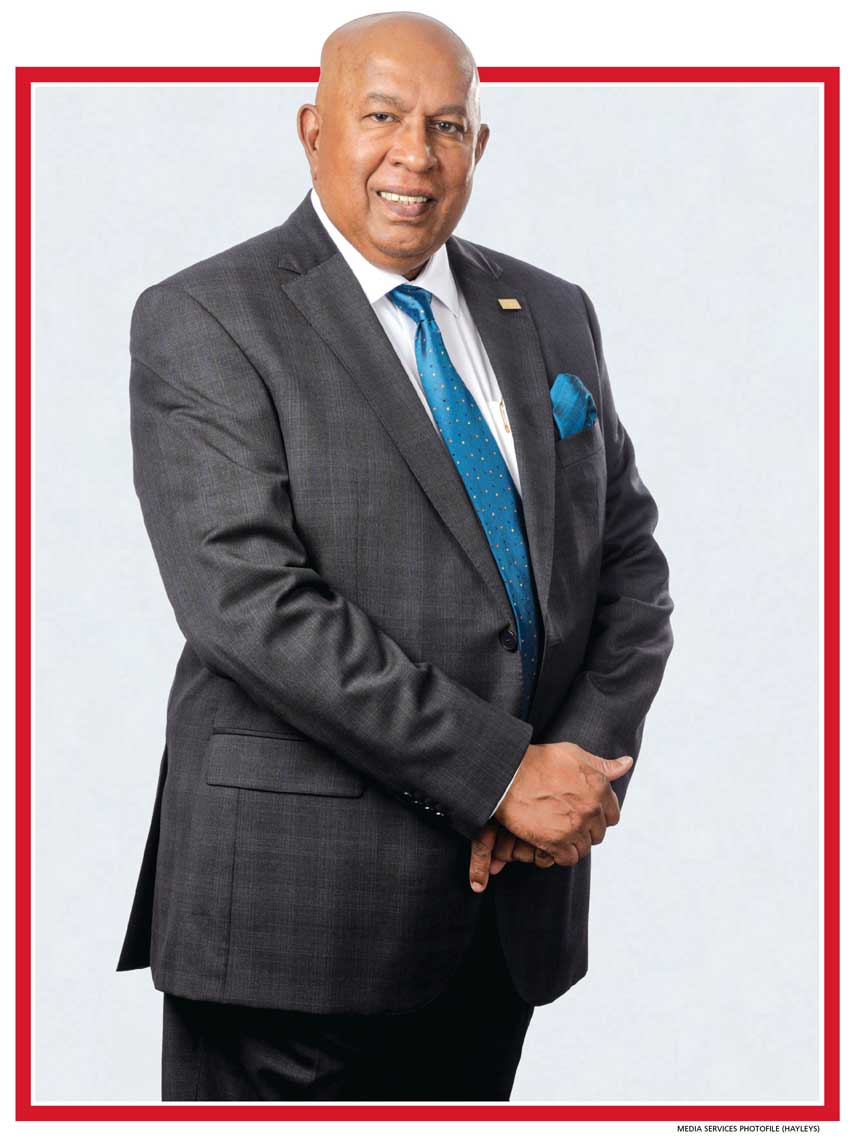 The export sector went through its most challenging year in 2022 due to the economic crisis. Towards the latter half of last year, export businesses faced an unprecedented slowdown in orders due to the risk of recession in major markets. 
In the meantime, central banks around the world have continued to raise policy rates to curb inflationary expectations, which are unfavourable to export manufacturing countries such as Sri Lanka.
Mohan Pandithage, the Chairman of and Chief Executive of Hayleys, maintains that "exporters played a significant role in supporting the country's economic recovery by generating valuable foreign currency, and by relentlessly focussing on business continuity by minimising downtimes despite power outages and fuel shortages."
He believes that "ensuring uninterrupted supply chains and strong governance mechanisms were key to preserving customer confidence, and navigating the challenges during this period".
Commenting on which key export sectors managed to perform in the face of adversity, he elaborates: "Most export sectors managed to perform despite a multitude of challenges. However, the global slowdown and economic recession affected many consumer-related export businesses – for example, finished garments and rubber products."
"And the slowdown in demand is expected to persist until mid-2023," he believes.
Delineating further challenges that impacted the sector last year, Pandithage notes: "Continuous power outages, the shortage of fuel and key commodities, runaway inflation, wages pressure, freight rates and political instability posed an extremely challenging situation for the export sector."
"Some exporters faced difficulties delivering on time and in full. This impacted the perceived reliability of Sri Lankan supply chains and prompted caution among overseas buyers," he adds.
According to many exporters, certain regulations imposed by the Central Bank of Sri Lanka are also impacting the sector.
Pandithage explains: "To help address the liquidity shortage, the Central Bank floated the rupee in March 2022 but returned to a managed float in May since the currency depreciated by nearly 80 percent over two months. This led to tighter foreign exchange controls, mandatory repatriation and the imposition of conversion rules, which affected the export sector."
He expects to see many exporters moving out of Sri Lanka to other manufacturing centres, and adds that "globally competitive, agile export companies will favour countries with more conducive business environments." And he laments that "with the higher taxes and multifold increases in the cost base, Sri Lanka will lose competitiveness in relation to peer nations."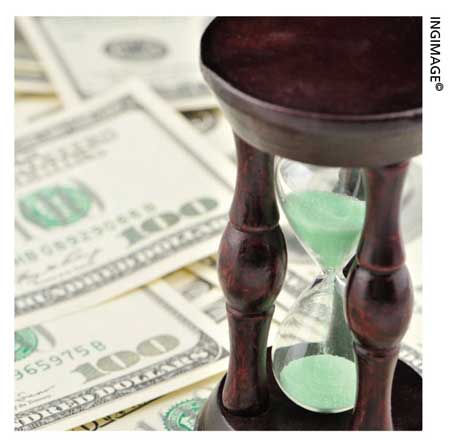 Putting forward his wish list for the export sector in 2023, Pandithage says: "Macroeconomic stability is vital for creating conditions that will build stronger confidence levels in Sri Lanka."
As he explains, "it is difficult to sustain a business at prevailing interest rates; they need to be reduced to sustainable levels. An uninterrupted supply of energy and electricity is also required."
He cites simplification of the tax and governance structure as being critical to increasing effectiveness, and reducing delays in processing and clearance: "While the need to increase tax rates to boost revenue is understood, a balanced system should be adopted to foster long-term economic growth."
Pandithage reveals that exporters have been calling for an industrial zone with access to resources such as water.
"Any company outside the Katunayake and Biyagama Export Processing Zones (EPZs) that requires water for its manufacturing processes has difficulty accessing land with a structured supply of industrial water. Establishing new EPZs or expanding existing zones with the provision of adequate water supplies is critical to increasing export earnings," he opines.
He concludes: "Digitisation and faster, smoother operations of the ports, customs and other related government agencies will enable more efficient processing and enhanced productivity – all of which are critical for the survival of the export sector at this time."
Macroeconomic stability is vital for creating conditions that will build stronger confidence levels in Sri Lanka

HASITHA PREMARATNE
Managing Director
Brandix Lanka
A CALL FOR FREE TRADE AGREEMENTS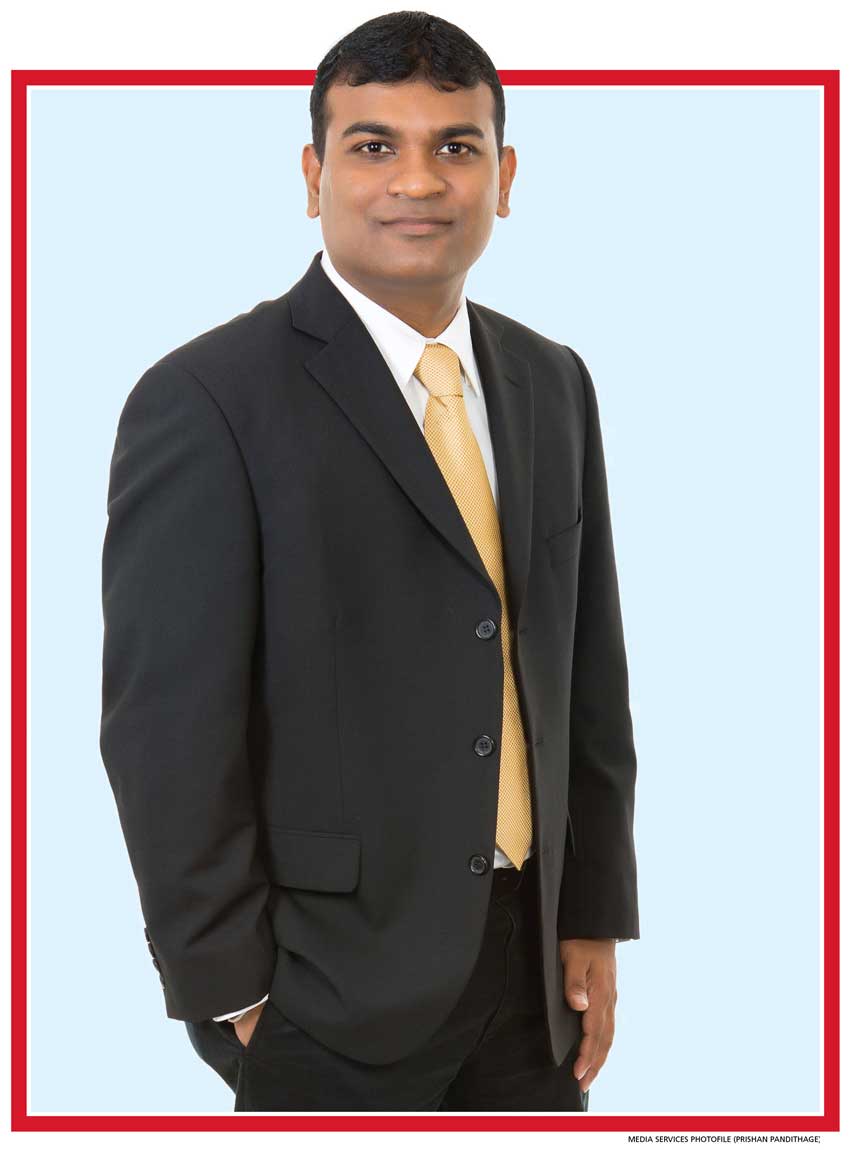 The apparel industry has been a pillar of Sri Lanka's export earnings amid the foreign currency crisis. However, pros­pects for the first few months of this year are bleak since the US and EU markets experienced a slowdown in clothing sales towards the end of 2022.
As a result, buyers have been carrying high levels of inventory and this has led to a reduction in orders for Sri Lanka's apparel industry.
Commenting on this, the Managing Director of Brandix Lanka Hasitha Premaratne says: "This is an issue not only for Sri Lankan suppliers but all global suppliers, as well from key sourcing locations such as China, Vietnam, Bangladesh, Cambodia and Indonesia among others."
"While the impact of this slowdown is expected to continue at least during the first half of 2023, we are hopeful that a recovery will gradually start setting in from that point."
He believes the drop in volumes has more to do with the global economic slowdown and high inventories being held by buyers, rather than the situation here in Sri Lanka per se.
On a positive note, Premaratne explains that the initial apprehension felt by overseas buyers about the economic crisis in Sri Lanka has eased somewhat: "While some buyers did have concerns about possible disturbances to supplies in mid-2022, the industry demonstrated resilience and maintained its momentum right through the economic crisis."
Commenting on how competitive Sri Lanka is as a manufacturing hub, he avers: "Currency depreciation has definitely helped us stay competitive and boosted our cost competitiveness. The sharp rise in inflation has offset part of the benefit from the exchange devaluation while a larger portion has been passed onto customers to win new business during the global slowdown in demand."
One of the key advantages Sri Lanka holds is that over the last three decades, its apparel industry has built a strong reputation for ethical manufacturing.
Premaratne elaborates: "Our labour and environmental compliance have set benchmarks. We have elevated to stay ahead in the sustainability journey, and lead the global apparel supply chain in the context of environmental, social and governance (ESG)."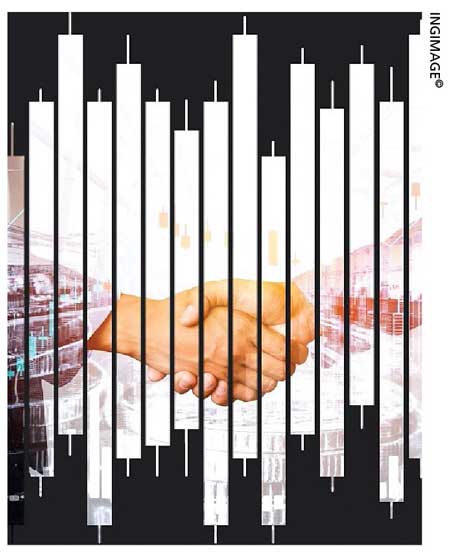 "With a larger portion of supply chain partners for fabric, elastic, thread, printing, packing materials etc. now located in Sri Lanka, we have been able to offer faster turnaround times to our buyers. And better logistics connectivity has helped us stay competitive among peer countries," he maintains.
His wish list for the industry includes productivity enhancements led by digitalisation while underscoring the need to accelerate automation, since "Sri Lanka is lagging behind in this regard compared to its peers."
Sri Lanka should "elevate product capability to shift to higher end product categories," he adds.
However, the economic crisis has not only increased borrowing costs but also limited the availability of dollar liquidity to fund working capital and expansion.
"Capital investment to support automation will be huge and the industry will need to access funds to make rapid progress. Many buyers are looking to move part of their businesses from China to alternative destinations due to the pandemic-induced challenges and geopolitics. Our good relations with China should be leveraged better to direct a larger portion of this business to Sri Lanka," he urges.
He continues: "The Indian domestic market is growing rapidly and we should increase supply to India through a Free Trade Agreement (FTA). FTAs with other key economies to export duty-free will be crucial to growing apparel exports to the next level."
Looking ahead, Premaratne notes: "Amid the global economic slowdown and lower demand, we can expect industry consolidation across the globe. We have seen this phenomenon after every crisis and it is reasonable to expect it this time as well."
Many buyers are looking to move part of their businesses from China to alternative destinations due to the pandemic-induced challenges and geopolitics

DR. KULATUNGA RAJAPAKSA
Emeritus Managing Director
DSI Samson Group
ENCOURAGE THE SME SECTOR TO EXPORT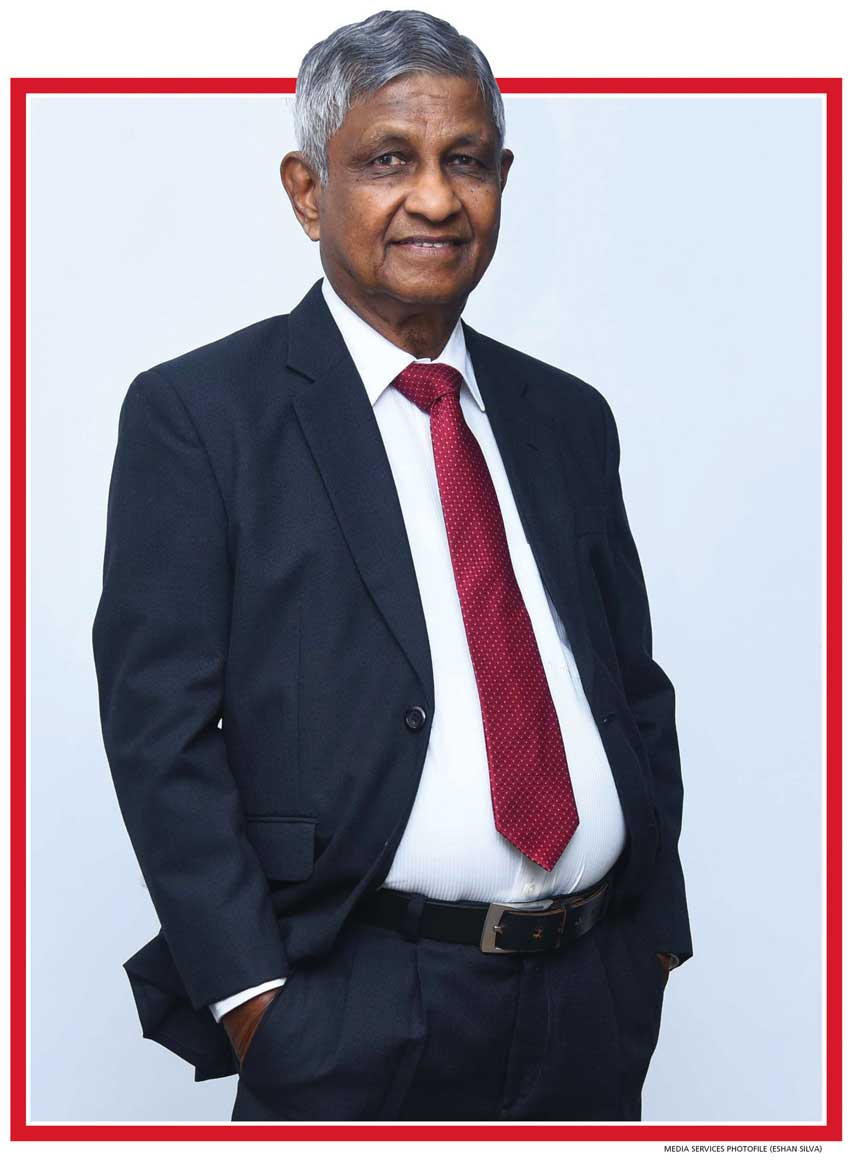 The long-term solution to the economic crisis facing Sri Lanka is to build the export sector. While this is a universally acknowledged fact, the path to achieving it has been peppered with roadblocks; and unless they're addressed without further delay, expanding the export sector will remain a pipe dream.
Emeritus Managing Director of the DSI Samson Group Dr. Kulatunga Rajapaksa believes that "the export sector first needs the basics in place – such as an uninterrupted supply of electricity, water and energy; the immediate revision of archaic labour laws and regulations to boost productivity; export rebates and tax concessions; and no political interference in salary increments of private sector employees."
Presently, all private sector employees are being paid fixed salaries instead of there being a productivity-based wage structure. Rajapaksa calls for an efficient compensation system to terminate nonproductive employees and retain the retirement age at 55 so that the private sector has the discretion to extend it on the basis of efficiency.
Reestablishing political, economic and social stability in order to attract foreign direct investments (FDIs) – and building trust among international investors – is the need of the hour, he emphasises.
Streamlining legal and administrative procedures, establishing a simplified income tax structure and improving the ease of doing business are among the other imperatives.
Rajapaksa notes: "One sure-fire way of expanding the export sector is to encourage SMEs to export by offering low-cost finance with guidance provided by the Export Development Board (EDB)."
"A change in monetary policy is also needed to facilitate online sales by strengthening payment gateways. Export marketing can be strengthened further by establishing advanced laboratories for quality and other certifications," he posits.
Commenting on the main roadblocks, he notes: "The high cost of finance prohibits badly needed capital investment in line with the latest technology. A negative image of Sri Lanka in the media is worrisome to buyers and [our] foreign missions must do more to promote exports."
Exporters also face difficulties in branding industrial and agri products in the global market due to the high cost of formalities. "The serious fluctuation of freight rates for both imports and exports due to the non-availability of vessels further impacts the sector," he adds.
Rajapaksa elaborates: "We also need to extend our perspective to promote value addition in exports and restrict the export of non-value added products."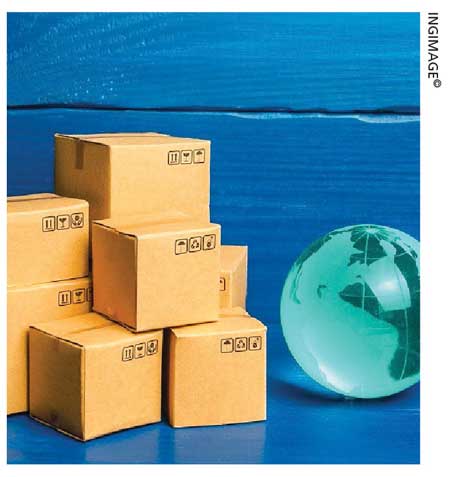 "For instance, we can encourage value addition of selected minerals such as graphite and ilmenite, by entering into technical and financial collaborations with foreign companies while ensuring that local partners hold the majority shares. Considering the potential of the IT sector, Sri Lanka also needs to produce more graduates in this field," he explains.
He recommends the promotion of agro-processing companies for exports since value addition in agri-products is comparatively higher than industrial exports such as garments.
A master plan for the rubber industry is also needed to grow exports of natural rubber products by increasing production and productivity in plantations.
He says: "It would be pertinent to learn from success stories of other countries, which have extended structured export rebates based on the extent of value addition, subsidised bank interest rates, offered duty rebates on imported raw materials and given priority to export-oriented industries when rationing fuel."
In order to ensure that 2023 will be better for the economy, Rajapaksa recommends that "banks should release the foreign exchange required to import raw materials for exports; allow transfers of foreign currency from other export-oriented companies to import raw materials; and extend subsidised interest rates and tax-free status."
"This will ensure that all proceeds from exports are brought back to the country and more companies will begin exporting to enjoy these benefits. It will also help ease the foreign exchange crisis to a great extent," he surmises.
One sure-fire way of expanding the export sector is to encourage SMEs to export by offering low-cost finance with guidance provided by the Export Development Board