COVER STORY

THE LITMUS TEST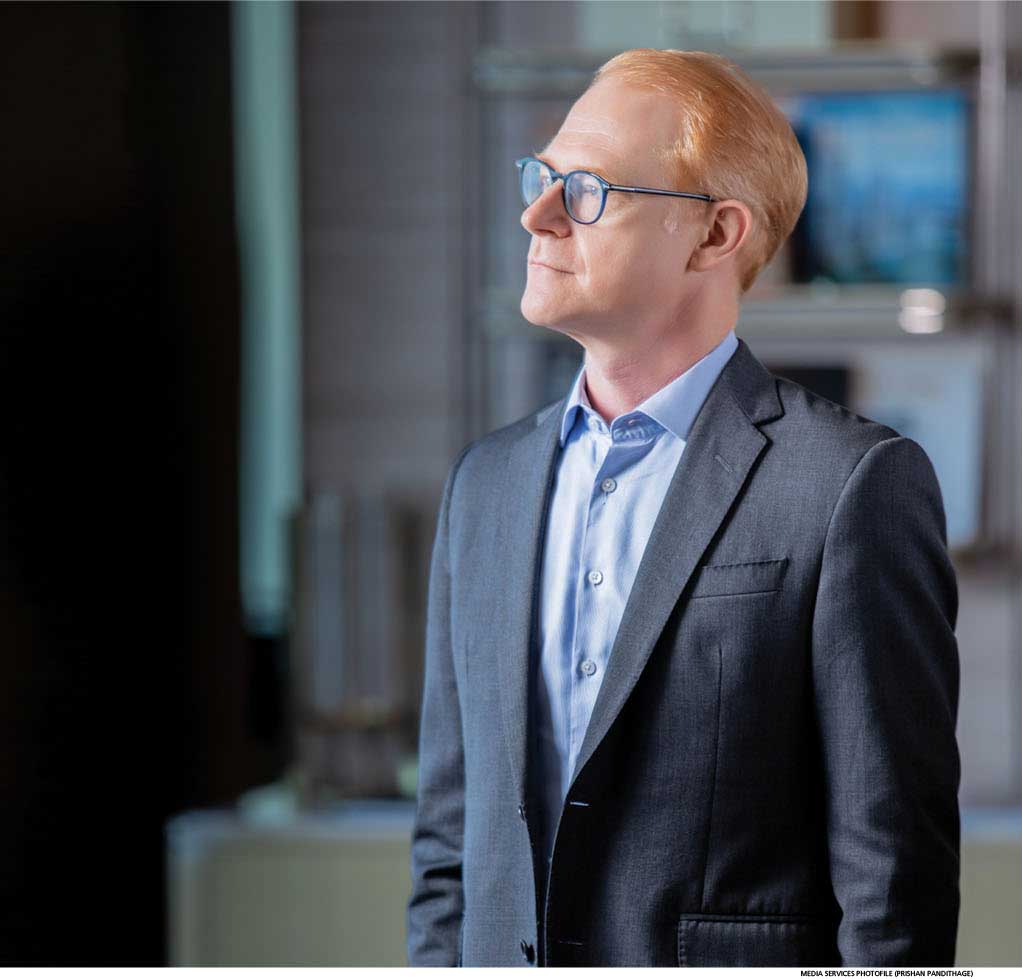 "My impressions were of a country working hard to get back on track, following the challenges and disruptions of the past two years," says Neil Salmon, in an exclusive interview with LMD, following his visit to Sri Lanka earlier this year.
The Managing Director and Chief Executive Officer of Ansell, a global powerhouse in providing health and safety protection solutions, joined Ansell in July 2013 and served as its Chief Financial Officer for six years before becoming President of the Industrial Global Business Unit (IGBU). He was appointed MD and CEO of Ansell last September.
Currently based in Brussels, Salmon counts extensive experience in various international businesses. He has exposure to finance, business transformation and general management in sectors such as chemicals, consumer products, and food ingredients and safety.
Born in the UK, he spent the first 17 years of his career with Imperial Chemical Industries (ICI). Before joining Ansell, he was the Chief Financial Officer of Innophos, an American specialty ingredients manufacturing company based in Cranbury, New Jersey.
A chartered management accountant by profession, he has worked in locations as diverse as the UK, the US, Singapore, South Africa and Belgium.
In this wide ranging tête-à-tête with LMD, which covers his impressions of Sri Lanka and what the future holds for businesses across the world, he remarks: "As we face up to realities of armed conflict in Europe for the first time in 80 years, the abilities of companies to respond and adapt to fast changing external circumstances will continue to be tested."
– LMD
---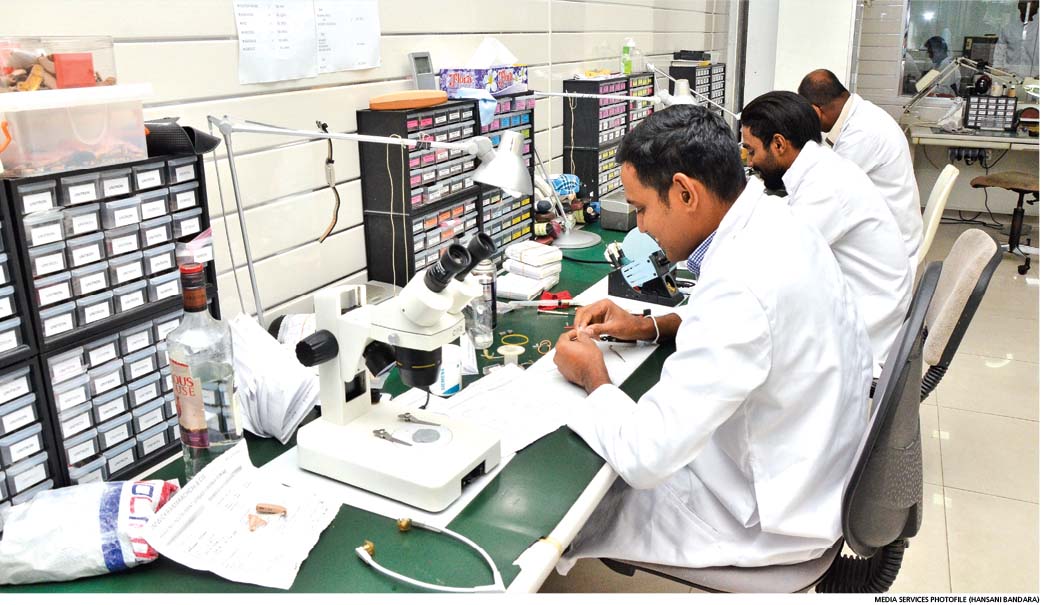 Q: You have been a regular visitor to Sri Lanka and returned to the island for a short stay earlier this year. What were your impressions of our island nation this time around?
A: I first visited Sri Lanka in 2004 and have been a regular visitor since joining Ansell in 2013; however, this was my first trip since the end of 2019, given the restrictions imposed due to the pandemic.
I always enjoy visiting Sri Lanka. I have a great affection for the people, the food and the beautiful surroundings. My impressions were of a country working hard to get back on track, following the challenges and disruptions of the past two years. This was good to see.
Q: As far as human resources and talent are concerned, where does Sri Lanka stand – and is there scope for more global functions and/or responsibilities to come our way?
A: Sri Lanka is a very important source of talent for Ansell, to the benefit of our global business – not only our Sri Lankan operations. We have many Sri Lankan leaders based locally but with global responsibility for some of our most important functions and strategic initiatives.
Yes, we see scope for this to expand further, given the success we've had. We're able to find highly competent expertise particularly in science, technology, engineering and mathematics (STEM) disciplines with recent recruits having significant success – in particular in engineering, finance, R&D and manufacturing.
Sri Lankan recruits to our Ansell team will quickly gain international exposure and often work with global teams addressing a wide variety of the most important topics to us and our company's future.
Going forward, it is important to ensure that Sri Lanka has a steady supply of talent to grow our existing global functions and support plans to base new functions in the country.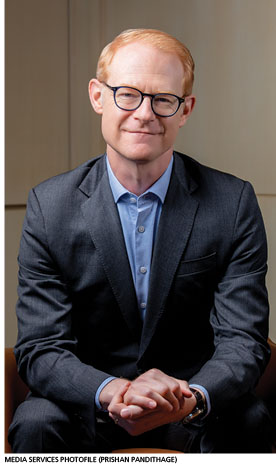 Q: What opportunities are there for Sri Lanka's manufacturers in the Western world – and how do we leverage on such openings?
A: I feel significant opportunities exist for Sri Lanka's manufacturers.
If manufacturers can make the best of the talented workforce available while also benefiting from the competitive cost position often available to Sri Lankan producers, this enables local companies to bring innovative, high quality and cost competitive products to global markets.
In many industries, customers operating global supply chains are looking to diversify their supply base, which makes this a good time for Sri Lankan players to build their presence and gain share.
Q: In your assessment, what are the key differences between the Sri Lankan work ethic, and countries and regions where you've been based previously – especially in the Americas, South Africa and Southeast Asia?
A: Our Sri Lankan manufacturing sites are among Ansell's top performing facilities globally. Our local teams are very committed and hardworking. They're also very innovative, thanks to the strong skills in many disciplines available in Sri Lanka.
There's also a very strong sense of camaraderie and our teams love to celebrate success, which they do very well. This sets an example globally on how to recognise great achievements.
A watch out for Sri Lankan companies would be to work hard to resist the temptation to become too hierarchical or status driven, and ensure transparent and open communications across all levels in an organisation.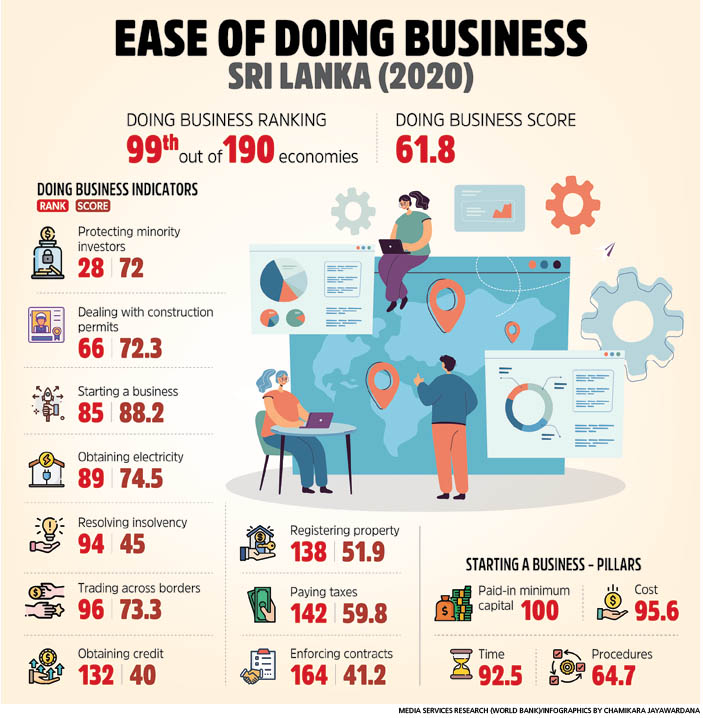 Q: Do prevailing conditions in Sri Lanka support sustained investment by multinationals, in your view?
A: Sri Lanka is a resilient nation and will get through the current crises – we remain positive about Sri Lanka for the long term.
Through a continual programme of investment over the years, we have built a broader range of manufacturing capabilities, more than in any other country globally; and we continually implement continuous improvements as part of making the Sri Lankan plants on a par with the rest of the world, in terms of technology, standards and compliance.
In the next phase of our Sri Lankan expansion, we recently approved the construction of a new Clean Room packaging facility, which will service the needs of high-growth global pharmaceutical and semiconductor manufacturing industries.
With our strong beliefs in sustainability, we're also investing in the largest single plant solar system in Sri Lanka with a capacity over 7 MW.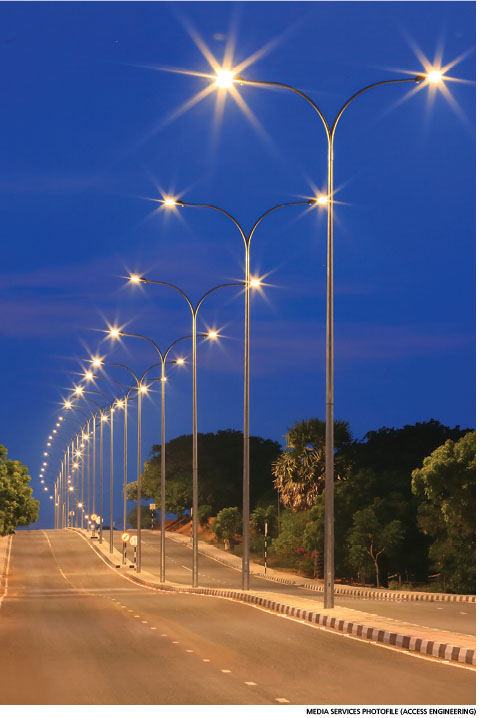 Q: Are there lessons to be learnt from other middle income nations vis-à-vis the ease of doing business – and what are the pillars of establishing an investor friendly regime?
A: Sri Lanka must continue its focus on ensuring a predictable stable regulatory environment while doing everything it can to ensure ethical business dealings at all levels.

Improving infrastructure, particularly the road network, is key. To this end, recent investments have been very welcome but there is much more to do here.
Ensuring healthy industrial relations is also vital at a time of heightened international focus on the important issues of protecting workers' rights in global supply chains. Clear policies and regulations setting workplace standards that are consistently enforced and consistent with global standards is more important than ever.
Q: As an MNC that manufactures protective industrial and medical gloves, what lessons has the pandemic brought to the surface and how is Ansell positioning itself in the market today?
A: The world has become much more aware of the importance of personal protective equipment (PPE) in keeping workers worldwide safe and healthy as they perform some of the most important jobs globally.
Indeed, the importance of reliable supply chains is critical to delivering these products and keeping safe the people who need them most.
Q: In view of the state of business across the world today, is there adequate investment in imperatives such as AI, R&D and innovation?
A: Certainly, there has been a substantial increase in investment in these areas; but it is also true that most companies need to do more to prepare themselves for rapid changes in their customers' workplaces in the coming years.
At Ansell, we're increasing our investments in innovation to respond to these global trends, with Sri Lankan team members playing a key role in developing new manufacturing technologies, researching new and more sustainable raw materials, and designing products that are fit for the purpose of an AI driven and increasingly automated world.
Q: In your opinion, is enough being done by corporates across the globe to tackle the environmental impacts of their operations so as to reduce their carbon footprint?
A: It's not yet enough but the rate of change is ramping up fast. It is remarkable how quickly the sustainability agenda has developed at many companies; and certainly, Ansell has come a long way in the last year or two in understanding environmental impacts, and investing and innovating to address them.
For example, we have plans to build the largest solar panel installation in Sri Lanka and our Sri Lankan R&D team is currently readying – for global launch – new products that have a lower carbon footprint than anything else in the market today.
I am optimistic about the momentum that is building for major change across all stakeholders. Governments also have a key role to play in supporting companies in their efforts, in particular to facilitate the switch to sustainable and renewable sources of energy. This will be an important source of differentiation for nations going forward.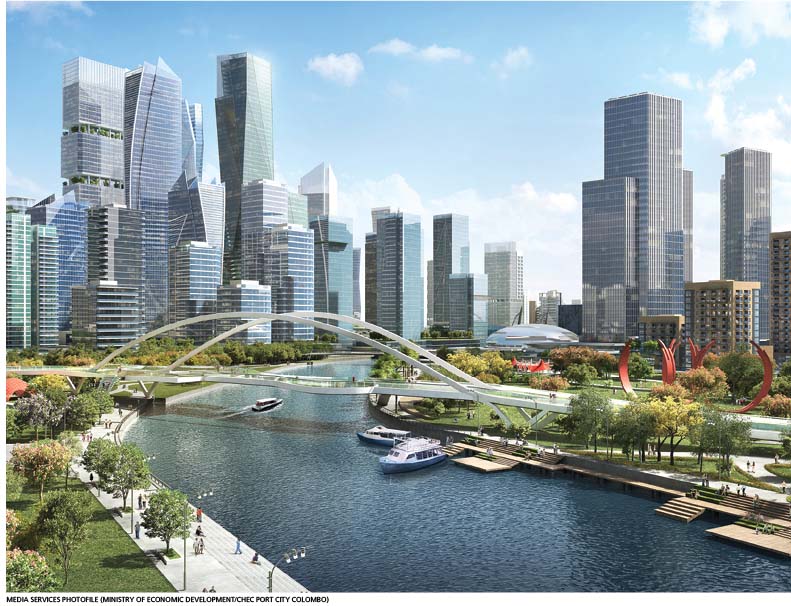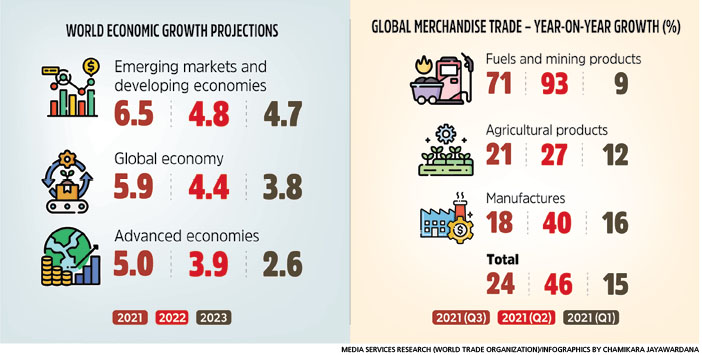 Q: How would you assess the post-pandemic global economic and investment landscape – and what sensitivities are there in this regard?
A: It remains a very uncertain environment. The challenges of global inflation are testing companies – and tackling and responding to inflation hasn't been high on corporate agendas for many years.

As we face up to realities of armed conflict between European nations for the first time in 80 rather than armed conflict in Europe, the abilities of companies to respond and adapt to fast changing external circumstances will continue to be tested.
That said, there remain significant opportunities in a fast-changing world, and the companies that will be successful will continue investing for the long term while also adapting and responding to short-term risks.
Q: What guidance can you offer in the context of building 'Brand Sri Lanka'?
A: Manage the holistic brand experience. The government, public and private corporations, service providers, and the general population of the country together, should take consistent steps to ensure that tourists, businesses and investors are offered enough opportunities to enjoy, grow and prosper.
Every interaction that these stakeholders have with the outside world should be monitored to gain valuable feedback. An integral part of managing experiences is to constantly evolve to ensure that customers are constantly excited by and enjoy the country's brand experience.
Q: And in a nutshell, how would you describe Sri Lanka's country and risk profiles?
A: Substantially improved and yet, there's much to be done and no room for complacency. We look forward to being part of Sri Lanka's success going forward.