CORPORATE PROFILES
CBL GROUP 
Q: What does corporate sustainability mean to Ceylon Biscuits (CBL)?
A: The role of food manufacturers is more important than ever before. Ensuring access to food that can be trusted and available to every consumer and community is a priority.
We manufacture across a wide range of food categories from confectionery to coconut products, and focus on creating meaningful value for everyone across our value chain.
This means that at every step of our process – i.e. from farm to table – we consider the impact of our business on stakeholders, communities and the environment, and take action to support value driven growth.
Q: How do your brands play a role in the group's sustainability strategy?
A: Our product mix caters to the needs and wants of all consumer segments, and brands drive initiatives that catalyse social change. CBL's brands are at the forefront and centre of creating a sustainability culture for the group and its stakeholders.
CBL's brands – viz. Munchee, Ritzbury, Revello, Tiara, Samaposha, Nutriline, Lankasoy and Sera – are purpose driven.
For example, Munchee is active in promoting education in our communities and conducts one of the largest scholarship programmes in the private sector; Samaposha is an active proponent of driving good breakfast habits in our communities; and Ritzbury is a champion of athletics and sports in Sri Lanka.
Our brands also strive to promote good environmental habits by shaping community attitudes towards waste and recycling.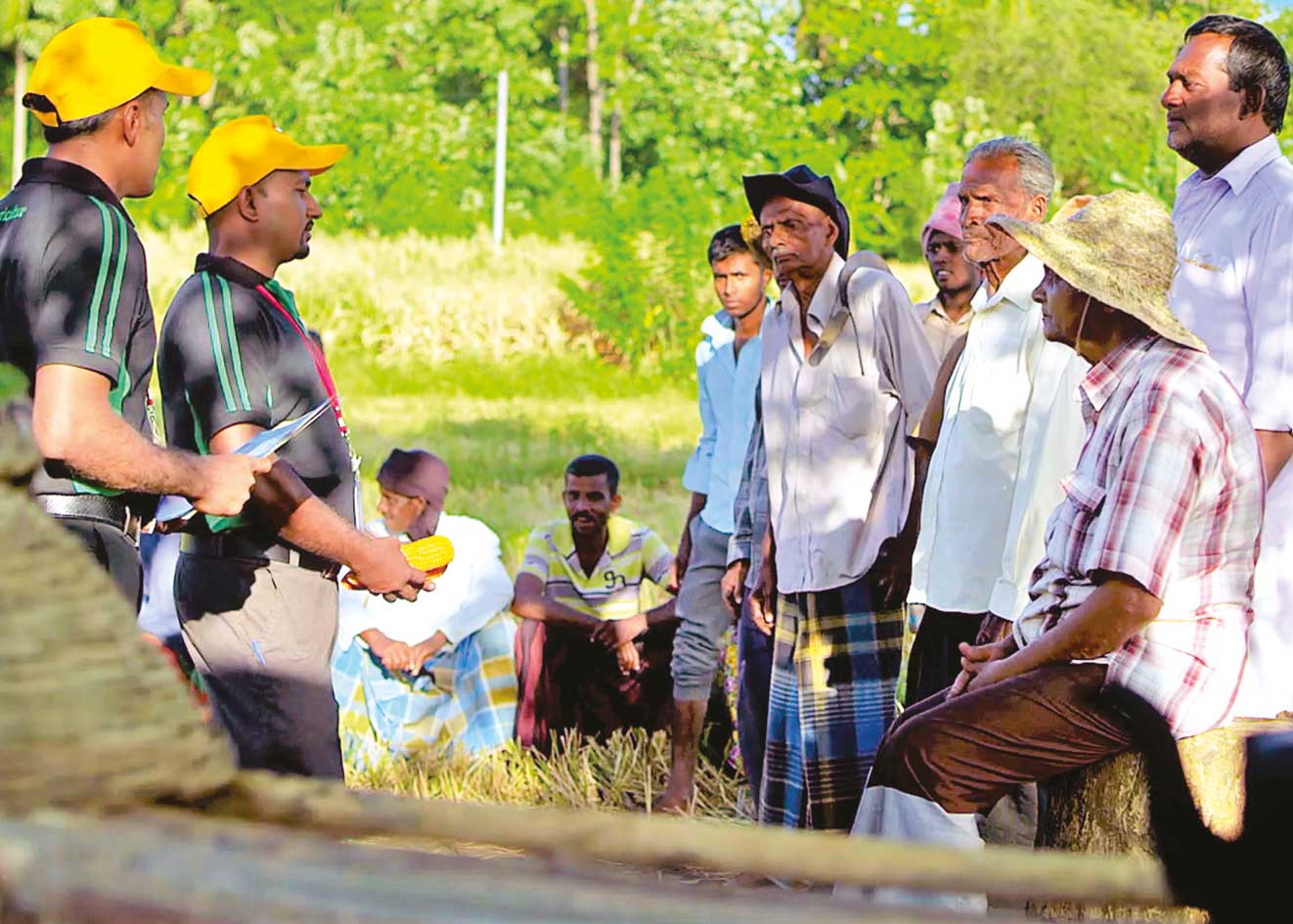 Q: Could you shed some light on how CBL engages with stakeholders?
A: We focus on business that is true to our core values – i.e. caring, quality, innovation and integrity – and this shapes how we engage with stakeholders and our impact on the world around us.
In our backward integrated operations, we have more than 13,000 conventional and organic farmers who supply the greens, grains and fruits used in our products.
We also have dedicated agriculture teams who help train and develop the competencies of these farmers, to improve productivity, support mechanisation, and build good agricultural and food safety practices, for better livelihoods and standards of living.
We're working to increase diversity and create equal opportunities in our value chain. Through CBL's Senehasin Jayamaga collaboration with the IFC, we will double the number of female distributors in our network and introduce digital payments to 40 percent of it by 2023.
Q: From your perspective, what is the relationship between sustainability and CBL's success?
A: Focussing on sustainability is a crucial factor for profitability, employee retention and growth, and it will be increasingly impossible for businesses to decouple their growth from impacts on society and the environment.
Sustainability is crucial for business success and I believe the pandemic has sounded a very loud alarm for immediate action.
CBL was able to recover quickly during the lockdowns by building on its safety practices to adapt. We not only focussed on our business by continuing to deliver products to consumers across the country but were also able to support stakeholders across our value chain.
In 2019/20, we purchased approximately Rs. 6 billion in fresh produce from farmers, trained and developed our distributor network, invested around 179 million rupees in solar power generation, focussed on process and resource efficiencies, and took action to reduce our impact in all operations.
We believe that it is this collaborative effort to create value through our actions that has resulted in our business growth despite the tremendous challenges.
Q: And how is sustainability entrenched within the group?
A: Sustainability at CBL is driven by our people.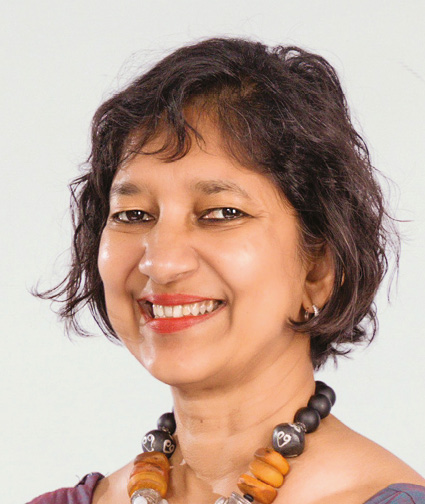 For instance, Munchee Samaga Gamata Sarana provides essential community infrastructure in rural Sri Lanka. Our islandwide sales teams together with local officials identify communities with pressing infrastructure needs, following which our project teams work with community stakeholders from commencement to handover.
Our talent acquisition and management strategies attract people who identify with our core values, and we have a robust training and development programme to build competencies. In 2019/20, we trained over 800 employees on environmental sustainability.
Additionally, our sustainability commitment is steered by the board of directors; and sustainability objectives are included in key performance indicators (KPIs). Recognition schemes such as the CBL Group Chairman's Awards reward performance in sustainability and innovation for sustainable growth and business excellence.
Sheamalee Wickramasingha
Group Managing Director 
Telephone 5000000 | Email inquiry.cbl@cbllk.com | Website www.cbllk.com