CORPORATE PROFILE
JAT HOLDINGS
In an interview with LMD, JAT Holdings Chairman Dr. Sivakumar Selliah, Managing Director Aelian Gunawardene and Chief Executive Officer Nishal Ferdinando discuss the conglomerate's evolution over the years, and plans for the future.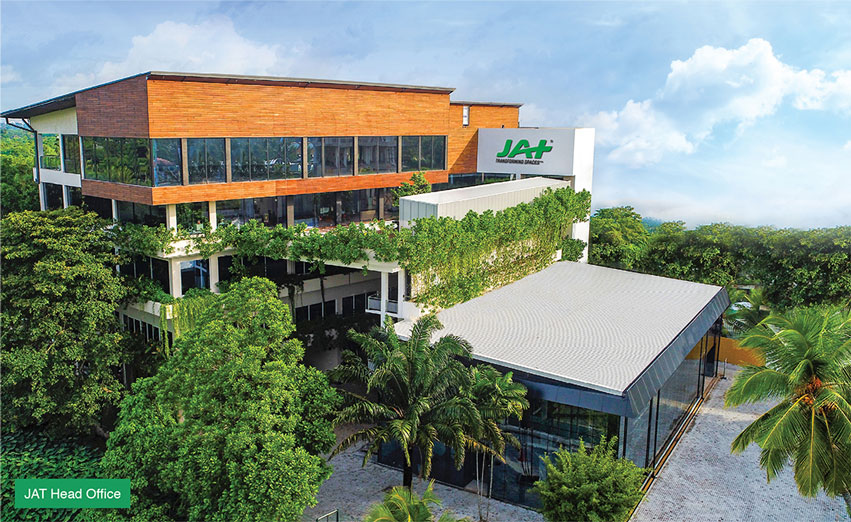 Q: Could you outline JAT Holdings' history?
A: JAT was founded in 1993 as a family business supplying wood coating solutions to the furniture sector, which continues to be its core business.
At the time of its inception, the quality of wood coatings in Sri Lanka was generally inferior, using nitrocellulose-based options that offered no advantage in finishing furniture. To address this, we presented a two pack polyurethane coating alternative with scratch, heat and chemical resistant properties.
We continued to innovate over the years, serving as a pioneering force in introducing water-based coatings, which was a game changer in the sector.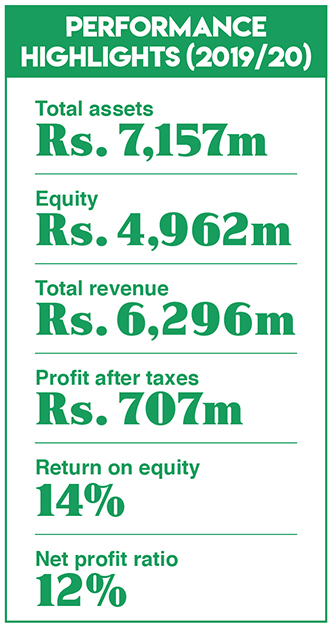 Q: How are the Chairman, Managing Director and CEO roles differentiated?
A: The Chairman's function is primarily providing leadership to the board of directors – determining corporate governance, assisting in the management's strategic planning and so on.
As far as board composition is concerned, we follow a corporate governance structure similar to listed companies – a novelty introduced by the Chairman despite JAT being unlisted. This involved establishing statutory committees, which protect all stakeholders.
Meanwhile, the Managing Director's role is being the visionary entrepreneur – the face of the business involved in conceptualising ideas, networking, and carrying out a plethora of other responsibilities in a decisive and efficient manner.  However, operationalising the vision requires a different role.
This is achieved by the CEO. While accounting for strategy and sustainable growth, he or she must elevate businesses to a corporate level and build teams of professionals with long-term strategic objectives, while owning and living the culture.
In our view, these roles complement each other; and by regularly liaising, monitoring and controlling, we ensure that JAT operates as a cohesive entity.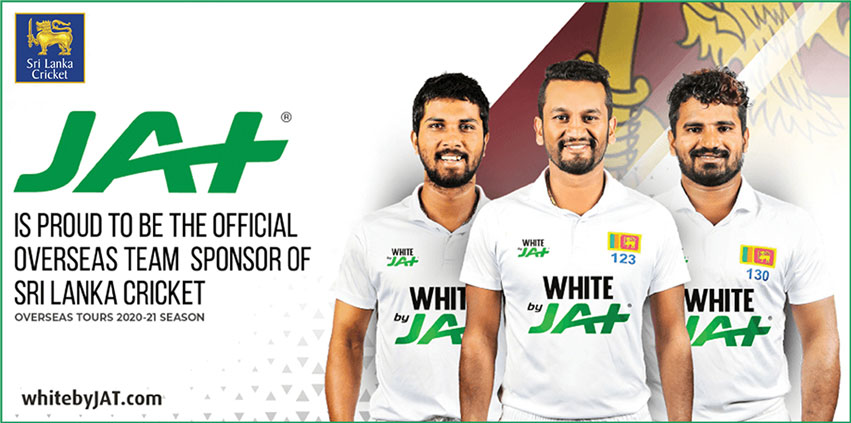 Q: What strengths has the conglomerate developed over the years?
A: We believe our greatest strength is the brand recognition we command. We're supreme in the knowledge that virtually any product offered under this brand will be accepted as one of superlative quality and unparalleled consistency backed by exceptional customer service.
The magnitude of our strengths was highlighted following the Easter Sunday attacks in April 2019. Despite the drastic downturn in the local economy, we continued to perform well due to our diversification efforts in Bangladesh and the Maldives. Consequently, JAT's bottom line was not exceptionally impacted by the tragic events that plagued the country that year.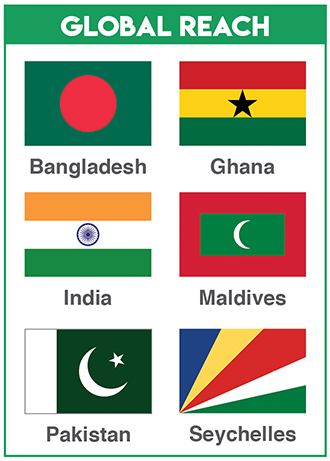 On the subject of financial strength, we are honoured that JAT is among the only private entities in Sri Lanka with a credit rating of '[SL]A+' and 'stable' outlook by ICRA Lanka, a Moody's group company.
Our financial discipline, quick decision making and strategic management were instrumental in overcoming the pandemic's impact as JAT is one of the few corporates to record a positive net cash balance during this time.
While many companies had to reduce costs, we did not retrench staff or institute pay cuts but aimed to deliver services through our core competencies.
Furthermore, our diverse portfolio, financial stability, discipline, adaptability, professionalism and team effort ensured that the group enjoyed some of its best years despite the challenges faced since 2018.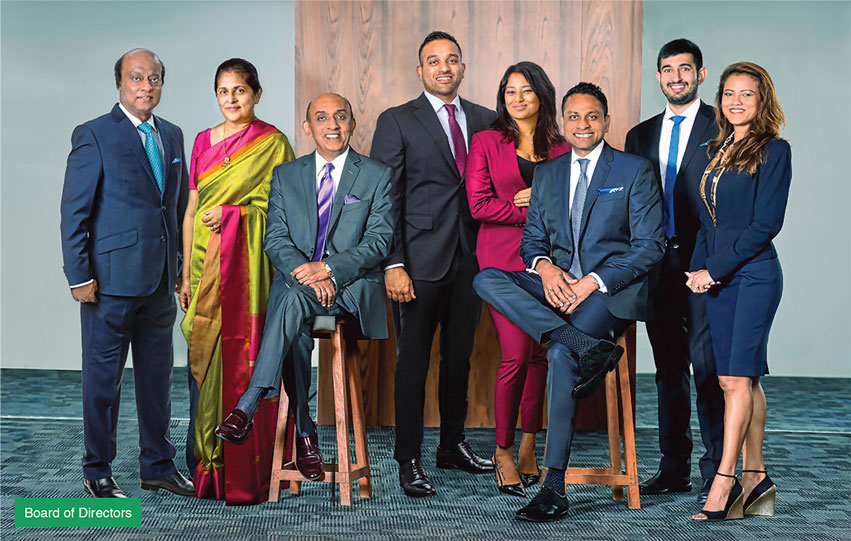 For example, we introduced a sanitiser range to our portfolio shortly after the pandemic emerged and engaged in several CSR projects, distributing them to the army, police and some hospitals.
Q: Why is JAT looking to go public with an IPO?
A: The group has experienced an unprecedented level of success and it's time to share this with the public. While JAT has sufficient funds for its future plans, we sought an ideal time to list and unlock its potential, enabling the business to engage in mergers and acquisitions with global companies.
The Colombo Stock Exchange (CSE) has performed reasonably despite a few fluctuations over the last few months. Furthermore, in its budget for 2021, the government announced tax benefits for the first three years after listing.
Additionally, we plan to enter foreign markets and diversify even further. JAT's exports account for about a third of its revenue with Bangladesh offering great potential for growth. As such, we propose pursuing an IPO there in the coming years, for which listing in Sri Lanka is a prerequisite.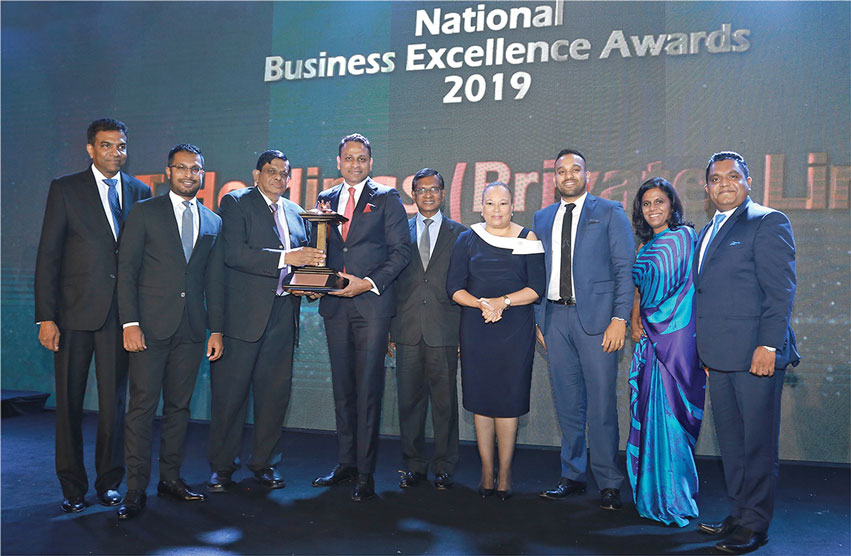 Q: How is JAT positioned in the market?
A: JAT has performed well in the wood coating sector, growing 20-30 percent year on year. This is the result of our continuous evolutionary process, introduction of new products and entry into new markets.
Recently, we introduced 'WHITE by JAT' – a first in Sri Lanka that involves selling brilliant white emulsion paint for interior and exterior walls online, which is delivered to customers' doorsteps islandwide free of charge. Through this, we aim to offer the best quality product in the market at the most competitive price.
Being a sponsor of the Sri Lankan cricket team, we emblazoned the WHITE by JAT logo on players' jerseys – this is yet another initiative in JAT's marketing endeavours.
Many brands have helped us achieve success over the years in addition to our flagship Sayerlack – viz. SEA Group Germany for kitchens and wardrobes, Lifewood (Australia) for flooring, Armstrong World Industries for ceilings, and paintbrushes manufactured under the Harris and Brush Master brands.
Our vast product range for the construction and interior sectors is underscored by the slogan of 'Transforming Spaces,' and has been instrumental in our expansion.
JAT is positioned as a reliable and high quality supplier in the retail and industrial coating sectors, contractor in the project market – which entails providing luxury kitchens in Colombo's mixed developments – and in supplying ergonomic office furniture, ceilings and flooring, while being an export oriented group with a presence in South Asia and Africa.
We are proud that JAT is a Sri Lankan company and haven't confined ourselves only to Sri Lanka, but expanded to other nations in South Asia and Africa.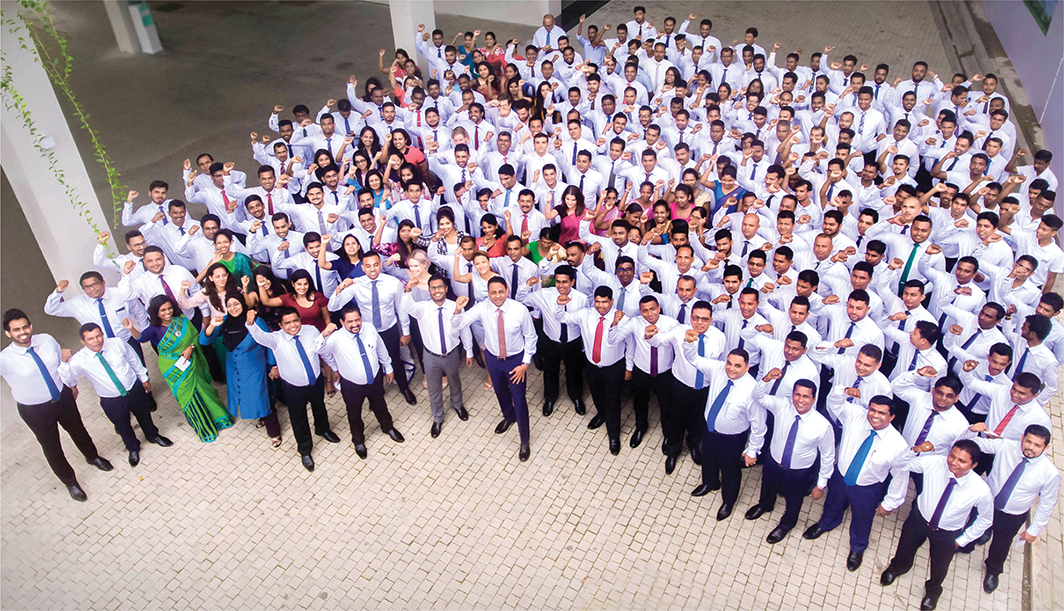 Q: What is your take of the brand's evolution since its inception?
A: Following JAT's launch, it focussed only on the industrial furniture segment, enjoying an estimated market share in excess of 60 percent.
With the launch of water-based lacquers in 1998, we decided to advertise nationally, catapulting our brand to greater heights.
The brand's evolution is also the result of its association with sports such as cricket, rugby and golf to name a few, which enabled JAT to promote them to the grassroot levels as well. Over the years, JAT has received a multitude of accolades, indicating its evolution from a family owned business to a leading corporate – one that is listed among the most respected entities in Sri Lanka by LMD.
Among its other laurels are recognition among the country's top 20 conglomerate brands by Brand Finance and winning four awards at the National Business Excellence Awards 2019 including the Bronze Award for Overall Excellence.
Q: And what have been the main challenges faced by the group?
A: As for any company operating in Sri Lanka, the political, economic, sociocultural, technological, environmental and legal (PESTEL) framework is the most significant challenge.
At JAT however, we consistently seek avenues to overcome challenges and continue performing at optimum efficiency, which is another driving factor for our IPO journey as we propose to expand our South Asian presence.
In recent times, the import restrictions imposed last year and rupee depreciation impacted our operations. However, our export operations have helped alleviate these difficulties to some extent.
 Q: How has JAT looked to give back to the communities in which it operates?
A: In Sri Lankan culture, the wewai, dagabai, gamai, pansalai concept has been inherent –  community welfare should be at the forefront of any venture. In keeping with this precept, JAT believes in giving back to the community with generosity.
JAT looks to uplift the livelihoods of wood coating professionals across the country by continuously training them and introducing new technologies. Additionally, we have a loyalty programme with over 50,000 painters and carpenters through which we look to incentivise them with upgrades when they purchase our products.
We also run a sustainability division that drives CSR activities in schools and religious institutions among other initiatives.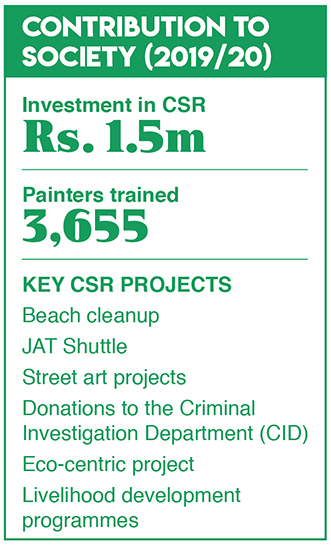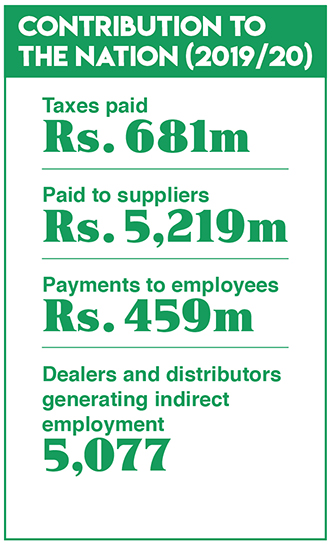 A major project we undertook was manufacturing a range of emulsion paints called 'Petal Paint' from floral offerings to temples. This ensures that our traditional artists continue to be employed, improves their innate skills and preserves our temples' archaeologically invaluable rock murals. It has also led to international recognition for JAT.
We endeavoured to support our communities during the pandemic as well, launching an initiative to help paint contractors complete their work by providing free paint.
Furthermore, we consider our staff to be our community. To this end, we ensure their wellbeing as we believe community service begins at home. We provide complimentary healthy daily lunch buffets and recreational facilities, to facilitate physiological and psychological benefits.
As for sports, it's an area that requires more support from corporates to enable our athletes to reach greater heights. Sport is an ideal tool to stamp a country's identity with people coming together as one to celebrate sporting events. So we as a Sri Lankan company believe it is our duty to support this to our fullest capacity.
Q: What are JAT's plans for the future?
A: We're looking to expand our global footprint in the medium term and establish JAT in South Asia by setting up regional manufacturing facilities. Furthermore, we intend to enhance our state-of-the-art R&D facility so that it compares to the best in the world.
We strive to maintain our market leadership position in the wood coating sector to develop it further and innovate continuously, while making our presence felt in the emulsion paints market and offering attractive value propositions to customers.
Additionally, our aim is to position JAT as a reliable and quality contractor in the furnishing and finishing sectors, enabling us to contribute to large-scale developments such as the Port City (a.k.a. Colombo International Financial City or CIFC), ITC Colombo One Hotel and Residences, the Ritz-Carlton Residences – Colombo and so on.
We believe that JAT's success in Sri Lanka can be recreated overseas, adding value to the countries we operate in – such as Bangladesh, India, the Maldives, Kenya, Uganda, the Seychelles, Mauritius and Ghana – while representing leading global brands.
Compiled by Lourdes Abeyeratne
Telephone 4407700 | Email info@jatholdings.com | Website www.jatholdings.com