CONSTRUCTION LABOUR IMPORTS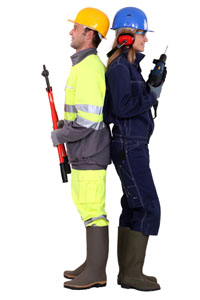 Sri Lanka is reportedly weighing its options in terms of importing workers from regional countries to combat a shortage of construction workers in the skilled, semi-skilled and unskilled categories.
While there is a general labour shortage of around 800,000 workers, the island's construction industry will have to face a major crisis especially in terms of upcoming projects. There have also been instances of construction contractors buying over labourers from other sites for minor pay upgrades.
Although a training institute has been set up by the government to train such workers, youth who enrol are said to be below expected quality standards.
The perceived lack of dignity in construction work, risk of physical harm and fear of being unemployed once projects end are some of the reasons cited for the lack of labour in the industry.
Thus, Sri Lanka is said to be considering the import of labour from countries such as Nepal, Bangladesh and India.