CONSTRUCTION INDUSTRY
METECNO LANKA

Q: Could you describe Metecno Lanka's progress over the years as well as its global presence?
A: The organisation was established in Sri Lanka as Metroof in 1993 – a pioneer in manufacturing zinc-aluminium coated steel roofing and cladding in this country.
Industry growth has led to these products becoming key to roofing in commercial and industrial buildings with growing popularity in domestic buildings too. As a market leader, our growth has led to an expansion of facilities with three modern factories employing over 275 people and manufacturing a multitude of products.
Our parent entity Metecno Group operates 25 factories across 18 countries and was a forerunner in introducing insulated sandwich panels to the market. At present, Metecno Group is one of the largest manufacturers of sustainable insulated panels, and operates in Europe, Asia, Latin America and Africa.
Q: What type of products do you offer the industry?
A: We produce a wide range of comprehensive solutions for roofing, cladding and rainwater accessories, using sandwich panels and zinc-aluminium coated steel sheets.
Our flagship product range consists of sandwich panels including polyurethane, polystyrene (EPS) and the recently introduced rock wool sandwich panels. These products have a variety of unique benefits such as being high quality, environmentally- friendly, recyclable, energy efficient and long-lasting, and they do not pose any health risks.
The rock wool insulated sandwich panel – a fireproof and soundproof product with a European Standard for being non-combustible – is our latest entry into the market. The material used is able to withstand temperatures of over 1,000ºC for over two hours and the panels are among the best soundproofing products available in the market.
Q: How would you describe the competition and how does Metecno Lanka stay ahead?
A: There are many competitors in this sector but not all suppliers follow the same standards. We strongly believe in offering customers products that meet the necessary specifications. And because of this, we've been one of the leading players for over a decade despite the growing competition.
Q: What are the key challenges and opportunities in the construction industry?
A: The shortage of skilled workers is a key challenging factor for the construction and manufacturing industries. The manufacturing industry employs a large number of people and is one of the key drivers of Sri Lanka's economy. Another challenge is the impact of rising interest rates amongst other economic factors.
The inflow of foreign direct investments (FDIs) and launch of prominent construction mega-projects in the country is expected to boost the construction industry, which will benefit companies such as ours that service it as suppliers.
Q: Does your organisation plan to introduce any new products to the market?
A: We're always looking to expand our product offering by introducing innovative products. A new range of products is currently being developed by Metecno Group – and we expect to unveil products with new and unique features to our customers in the near future.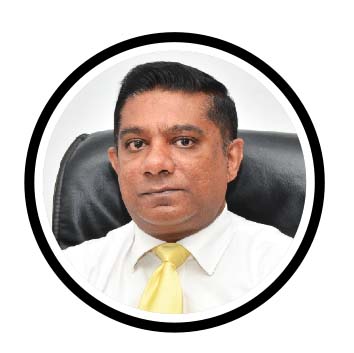 When purchasing roofing or walling products, customers should consider long-term needs and benefits to protect their assets. They should source from suppliers who can provide quality guarantees, warranties and satisfactory after sales service.
Anuksha Sri Nammuni
Director
Chief Executive Officer
Telephone 5795100
Email info@metecnolanka.lk, info@metroof.lk
Website www.metecnolanka.com