CONDOMINIUM PROJECTS

Compiled by Ayesha Reza Rafiq
SKY-HIGH ASPIRATIONS
Dr. Diana Amarasekara delves into the ups and downs of condos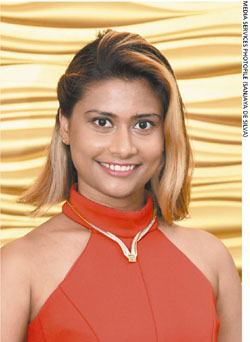 In the past decade or so, semi-luxury and luxury condominiums have become a hallmark of aspirational lifestyles with a growing number of developers catering to this lucrative market. According to Dr. Diana Amarasekara, demand is being fuelled by a combination of factors.
Many condominiums are ideally located, which is an attraction as traffic congestion increases and daily commutes turn into hours-long journeys. Locations often offer easy access to commercial hotspots, hospitals, schools, supermarkets, shopping centres and so on.
Other advantages include security, maintenance, and facilities such as swimming pools, gyms, garbage disposal services and generators.
High-end condominium complexes even have shopping malls, restaurants, laundry and taxi services, sports facilities and mini parks, making them a viable option for those with busy lifestyles seeking maximum convenience.
Sector growth has also been fuelled by the momentum of Sri Lanka's post-war economic awakening. "The widespread acceptance of the condominium concept in Sri Lanka in recent years has encouraged major international investors to build sky-high condominiums in Sri Lanka," Amarasekara posits.
She continues: "Being able to offer high-end luxury condominiums at a price tag that's lower than that of other competing countries has resulted in expatriates and locals shifting to the condominium era."
While the sector's prospects continue to shine brightly well into the foreseeable future, it is having to deal with numerous challenges behind the scenes. Chief among these is the financial challenge posed by high interest rates.
Amarasekara notes that "in Sri Lanka, bank interest rates are high and the demands made by bankers of new entrepreneurs are quite challenging. So developers find it difficult to equilibrate bank interest with profits."
Red tape and inefficiencies of government bodies also inhibit progress and deter foreign investment.
Meanwhile, the rapidly growing number of condominium projects has resulted in the sector stepping on its own feet with a scarcity of labour in the construction field as manpower is spread thin among many ongoing projects. "Taking advantage of this situation, labour contractors often make steep demands that adversely affect the continuity of construction work," Amarasekara laments.
She believes the sector would benefit from strategic government regulation: "At present, the concerns of most developers are not about quality but the quantity of projects they own."
The government should impose regulations to permit developers to work on only a limited number of ongoing projects each year to ensure that quality isn't compromised, she states, adding: "Developers must also be requested to obtain a certificate from the National Building Research Organisation (NBRO) certifying the structure of buildings."
Amarasekara emphasises that buyers should exercise caution when acquiring a condominium to ensure their expectations are met. She urges potential buyers to check the authenticity of a property by logging onto the government website (www. condominium.lk) since it publishes a list of certified condominiums.
In terms of the environmental and social impact of the fledgling condo sector, she concedes: "Given that Sri Lanka's infrastructure is not of the highest standard, the increase in condominium residences can have a negative impact on the environment."
"Roads will become more congested, resulting in excessive harmful exhaust gases in the atmosphere that could lead to health issues. Increased congestion in cities will lead to longer times spent on roads and streets, leading to stress," she asserts.
Amarasekara continues: "However, if the government allocates more from the annual budget to infrastructure development, and imposes rules and regulations to minimise environmental impacts, the above matters can be controlled."
On a positive note, the sector boom is creating employment opportunities for the country's youth, improving living standards and attracting foreign investors, which helps uplift GDP. Urbanisation and efficient utilisation of space are other steps in the right direction.
As for future construction-related trends, Amarasekara envisions both positives and negatives.
She elaborates: "Currently, labour is vital to the construction field. With more upcoming projects, the scarcity of labour will be a red flag … Meanwhile, Sri Lanka will become one of the most attractive countries for foreign investment in the future. The Sri Lankan market has relatively low project costs but returns on investment (ROIs) are high."
As the sector continues to experience healthy growth, she believes it should strive to strike a balance by seeking to provide affordable housing for all social classes in keeping with the Sustainable Development Goals.
The interviewee is a Directress and the Marketing Manager of Nilaveli Metro Hotel & Management Services and Eurolanka Residences